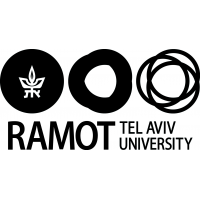 RAMOT at Tel Aviv University Ltd.

From Israel
Responsive
Innovative Products and Technologies
Summary of the technology
All-optical Imaging System with Extended Depth of Field
Project ID : 7-2007-63
Details of the Technology Offer
The Invention
The All-optical imaging system allows for real time, on line imaging without having to adjust or align the system. The system's modified lens provides a high depth of field, namely, an extended region within which the image is kept in focus without the need for an auto focus mechanism or a post-processing step. The technology is based on a non-absorptive composite phase mask (CPM), consisting of several spatially multiplexed Fresnel Lenses (FL) that are used in conjunction with the primary lens of the system. When positioned in the pupil of an imaging system, the CPM increases the depth of field (DOF) significantly.
The Need
Cameras without adaptive optics such has cell phone cameras have problems in focusing images over a broad range of distances, perturbations and lighting conditions. A low cost solution to improving imae resolution is needed. Other areas where this need is felt are machine vision inspection and bar code readers.
Advantages
Due to its large depth of field capability, the system can also be designed to capture images of objects located in non-congruent regions, something conventional optical systems cannot do.
Stage of Development
Prototype masks and restoration algorithms have been prepared and tested showing significant improvement on out of focus images.
Patent
2 US patents on mask geometries and PCT on imaging system.