Desired outcome
PepsiCo is interested in understanding if a no added sugar, no added fat coating syrup and binder syrup can be developed. Sugar alcohols and allulose are not allowed for this project. Organoleptic properties should be as close to control samples as possible (recipe provided) and should be scale-up feasible.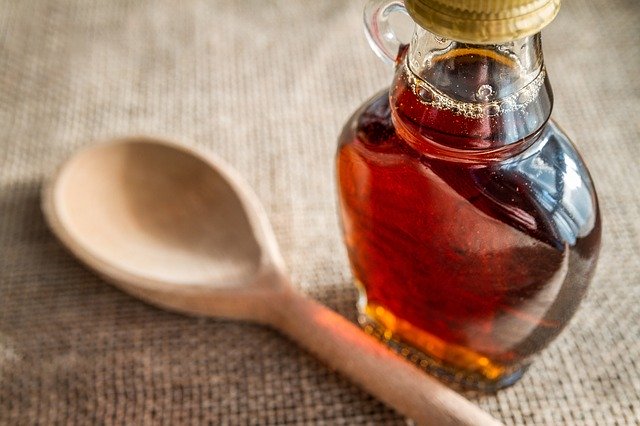 Details of the Technology Call
Consumer demand for a clean, nutritious product together with increasing food standard regulations has prompted PepsiCo to seek a no added sugar, no added fat, clean label, coating and binding syrup. The syrup is to be used in the production of their cold form cereal bars and granola products.
Key Success Criteria
Must Haves:
Prototypes (see Prototype Deliverables) as follows:

Goal is to match texture of control formulations
Show control samples with prototypes
Acceptable for consumption (all ingredients should be food grade and product should be produced using Good Manufacturing Protocols)

One or both syrup formats to be developed and shown in one prototype a piece

Coating Syrups that will have a drying step applied (granola like product)
Binder Syrups that will need to hold a bar shape without a baking/drying step (cold-form cereal bar)
No flavors, inclusions, confectionary to be added to prototypes

Ingredient list and formulation
It is expected that the prototypes will need flavor work which is outside the scope of this project.
Prototype Deliverables
Prototypes must meet the following requirements:
Clean label ingredients as defined by Whole Foods Unacceptable Ingredients for Food list. In addition, do not use sugar alcohols or allulose for purposes of this brief.
No added sodium
No added flavor, seasoning, spice, high-intensity sweetener (stevia, monk fruit, sucralose, etc.)
No added fat: solid or liquid fats added to food during processing or ingredients where fat is added to them

Ingredients to avoid: vegetable oil, shortening, partially hydrogenated oils, nut butter (with added fat) etc.

No added sugar defined as: mono and di-saccharides added to food during processing

Ingredients to avoid: honey, sugar, brown sugar, molasses, and any cereal or sugar-based syrup
Nice to Haves:
Sweetness provided by the binder system is a nice to have but not mandatory.
Measure all target attributes (see Appendix for Target Attributes)
Possible Approaches:
PepsiCo will consider a solution to either the Coating or Binding Syrup in lieu of both.
Success Criteria:
Prototypes should meet the following criteria
Texture as close as possible to control (formula in Appendix)
Must deliver on prototype criteria
Shelf-Life
Prototypes should meet an ambient temperature 6mo shelf-life (full shelf-life testing out of scope of this timeline).
Preferred Collaboration type
TBA
Attached documents
Related keywords
Agrofood Industry
Technologies for the food industry
Food Additives/Ingredients/Functional Food
Food quality and safety
Food and feed ingredients
Food & feed ingredients
Consumer related
Food and Beverages
Health food
Cereals and Bakery Products
Ices and Desserts
Foodstuffs Intended For Special Nutritional Uses
sugar-free
alcohol-free
About PepsiCo
Large Enterprise from United States
PepsiCo
PepsiCo is one of the world's leading food and beverage companies with a collection of global brands including Pepsi and Quaker, Gatorade and Tropicana, Frito-Lay and beyond. Our broad range of more than 3,000 delicious products offer consumers convenient, nutritious and affordable options in more than 200 countries and territories around the world. We generated more than $64 billion in net revenue in 2018, driven by a complementary food and beverage portfolio that includes 22 brands that generate more than $1 billion each in estimated annual retail sales.

PepsiCo External Innovation is an upstream, externally facing, department within PepsiCo R&D. We actively scout for, identify and develop strategic partnerships with external collaborators. Our goal is to locate key external insights, business models and technical unlocks and new capabilities that, when partnered with PepsiCo's robust internal R&D expertise, will yield disruptive innovation in our core products and/or new and emerging products. We are currently exploring novel technology spaces that can dramatically impact our portfolio of foods and beverages. We are interested in improving all facets of our supply chain—from raw material inputs all the way to the consumer consumption—and identifying global efficiencies in areas including crop science, ingredients, processing, packaging, equipment, distribution/fleet, retail and e-commerce. We are also committed to sustainability for our planet and our communities.
Technology Calls on Innoget are directly posted and managed by its members as well as evaluation of proposals.
Innoget is the trusted open innovation and science network aimed at directly connect industry needs with professionals online.
FAQs
The average response rate for this user is 4 weeks
The posting company will directly contact you to open up discussions about your proposal and collaboration opportunities.
You will also be notified and receive feedback from the posting company. You can always transform your proposal into a Technology Offer and post it to other members at no cost.