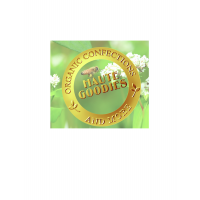 Seeking a manufacturer with the capability to dehydrate foods, large scale
/technology-calls/1692/seeking-a-manufacturer-with-the-capability-to-dehydrate-foods-large-scale
Posted by Louise from Haute GoodiesResponsive2018-10-22 08:10:10 · Research Services and Capabilities · Project Size Range : 0 - 50,000 € · Deadline at 18/10/2020 · United States
The deadline of this Technology Call has expired ( 2020-10-18 )
About Haute Goodies
Startup from United States
Haute Goodies
We painstakingly create incredible organic "goodies" ...the repertoire including exquisite raw, vegan, and some decadent fare as well! The "haute" in Haute Goodies is in the elegance and quality of ingredients and meticulous craftsmanship we use to produce our organic, hand-crafted "goodies …and more". My company is currently a start-up.
Haute Goodies is seeking a manufacturer with the capability to dehydrate foods at large scale. Click here for partnership opportunities.
Technology Calls on Innoget are directly posted and managed by its members as well as evaluation of proposals.
Innoget is the trusted open innovation and science network aimed at directly connect industry needs with professionals online.
FAQs
The average response rate for this user is 4 weeks
The posting company will directly contact you to open up discussions about your proposal and collaboration opportunities.
You will also be notified and receive feedback from the posting company. You can always transform your proposal into a Technology Offer and post it to other members at no cost.