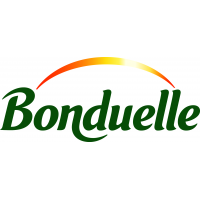 Seeking a user friendly method to check the good cutting of the vegetables
/technology-calls/1658/seeking-an-user-friendly-method-to-check-the-good-cutting-of-the-vegetables
Posted by Gauthier from BonduelleVery responsive2018-08-07 08:34:54 · Specific Technical Innovation · Project Size Range : 50,000 - 250,000 € · Deadline at 30/01/2019 · France
The deadline of this Technology Call has expired ( 2019-01-30 )
About Bonduelle
Large Enterprise from France
Bonduelle
Bonduelle is on a mission to ensure well-living through plant-based foods. It is a manufacturer of plant-based foods, especially vegetables in all technologies (40% fresh-cut chilled salads, 20% frozen, 40% canned) present around the world. TO of around €3bn (45% EU, 45% North America and 10% Russia), 13,500 employees globally, 58 plants in 12 countries with 5 brands (Bonduelle, Ready Pac Foods Bistro, Cassegrain, Globus and Artic Gardens).
Bonduelle is controlled by the family and is deeply rooted in agriculture. It operates with a network of around 3,500 farmers globally and spends >1% of its TO in R&D.
Technology Calls on Innoget are directly posted and managed by its members as well as evaluation of proposals.
Innoget is the trusted open innovation and science network aimed at directly connect industry needs with professionals online.
FAQs
The average response rate for this user is 1 week
The posting company will directly contact you to open up discussions about your proposal and collaboration opportunities.
You will also be notified and receive feedback from the posting company. You can always transform your proposal into a Technology Offer and post it to other members at no cost.