Desired outcome
As a pureplayer of the transformation of the vegetables, we are looking for a method to check the cutting efficiency and be able to predict the changes of our blades (in the field during the harvest and in our factories).
This method must be simple to implement in an industrial context without complex tools.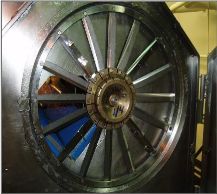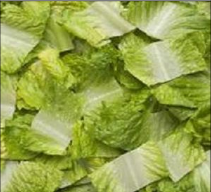 Details of the Technology Call
A poor efficiency of the vegetables cutting could occur quality problem such as oxydation. Until now, we defined a frequency of changing and/or sharpening of our blades. But depending of the raw material quality this frequency could not well fit.
We are looking for methods able to measure the state of the cutting or of the blades. This method could be direct measuring the right cut of the vegetables or indirect measuring the state of the blades.
Related keywords
Industrial manufacturing, Material and Transport Technologies
Industrial Manufacture
Industrial Technologies
Process Plant Engineering
Biological Sciences
Biology / Biotechnology
Enzyme Technology
Agriculture and Marine Resources
Agriculture
Agrofood Industry
Food Packaging / Handling
Food Processing
Food Technology
Food quality and safety
Measurements and Standards
Measurement Tools
Analyses / Test Facilities and Methods
Sensor Technology related to measurements
Food and Beverages
Fruit and Vegetables
sensor technology
About Bonduelle
Large Enterprise from France
Bonduelle
Bonduelle is on a mission to ensure well-living through plant-based foods. It is a manufacturer of plant-based foods, especially vegetables in all technologies (40% fresh-cut chilled salads, 20% frozen, 40% canned) present around the world. TO of around €3bn (45% EU, 45% North America and 10% Russia), 13,500 employees globally, 58 plants in 12 countries with 5 brands (Bonduelle, Ready Pac Foods Bistro, Cassegrain, Globus and Artic Gardens).
Bonduelle is controlled by the family and is deeply rooted in agriculture. It operates with a network of around 3,500 farmers globally and spends >1% of its TO in R&D.
Technology Calls on Innoget are directly posted and managed by its members as well as evaluation of proposals.
Innoget is the trusted open innovation and science network aimed at directly connect industry needs with professionals online.
FAQs
The average response rate for this user is 3 weeks
The posting company will directly contact you to open up discussions about your proposal and collaboration opportunities.
You will also be notified and receive feedback from the posting company. You can always transform your proposal into a Technology Offer and post it to other members at no cost.