Desired outcome
Undesirable crystallization processes are problematic and often lead to plugging in food processing, medicine, sewer lines, petroleum industry and manufacturing (e.g. thermoforming). Currently, many techniques are established to avoid plugging of flow lines but they are all associated with different level of risks.

We are keen to explore computational tools to study and understand crystallization processes in the presence of crystal growth inhibitors. Given that experimental techniques are both time consuming and costly, an effective approach is to employ prediction models that can be conducted with the use of computer software. This would satisfy the infinite number of conditions for which measurements are needed and to extrapolate beyond the conditions of available data.

We are seeking technology partners with relevant computational tools and capability to study crystallization processes and to evaluate crystal growth inhibitors performance, compatibility, stability and specific interactions with the crystal itself.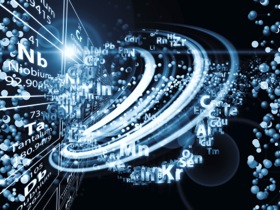 Details of the Technology Call
There are numerous routes for computational studies of crystallization processes and below are some examples of special interest:
Demonstrate novel correlation for rapid estimation of crystal formation and influence of molecular modifiers
Assess the comparative performance of crystal growth inhibitors and select the best candidates for experimental testing
Predict crystal formation mechanisms not readily studied via experiments
Simulate conditions in a multiphase system with rigid crystal interface
Demonstrate virtual screening of compound libraries for novel crystal growth inhibitor
Identify correlations between chemical structures and performance as crystal growth inhibitors
Design molecules that interact in specific ways with other molecules and/or crystals
Related keywords
Computer Software Technology
Information Technology/Informatics
Industrial manufacturing, Material and Transport Technologies
Design and Modelling / Prototypes
Materials Technology
Chemical Technology and Engineering
Physical Sciences and Exact Sciences
Chemistry
Computational Chemistry and Modelling
Petrochemistry, Petroleum Engineering
Food Processing
Computer related
Databases and on-line information services
Computer Software Market
Manufacturing/industrial
Chemicals and Materials
crystallizaition
About Us
Large Enterprise from Switzerland
Organization from Switzerland
We are a world leader company in performance chemicals with operations in over 50 countries.
Technology Calls on Innoget are directly posted and managed by its members as well as evaluation of proposals.
Innoget is the trusted open innovation and science network aimed at directly connect industry needs with professionals online.
FAQs
The average response rate for this user is 3 weeks
The posting company will directly contact you to open up discussions about your proposal and collaboration opportunities.
You will also be notified and receive feedback from the posting company. You can always transform your proposal into a Technology Offer and post it to other members at no cost.