Desired outcome
High temperature treatment of inorganic materials is an important unit operation in the production of inorganic high performance materials used in ceramics, energy storage and as catalysts. The required volume goes up to several thousand tonnes per year. During the process, crystalline phases are formed, sintering occurs and combustible or volatile ingredients are removed. Current technologies often employ ovens for batch-wise operations and rotary kilns for the continuous mode.

While these technologies are scalable and reliable, we are seeking partners with technologies for the high temperature treatment of an inorganic material under an atmosphere of air, steam and corrosive gases (hydrogen chloride). The new technology is preferably less energy demanding, less capital intensive and easy-to-apply.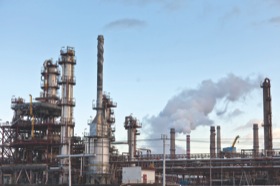 Details of the Technology Call
Specifications include:
Operate under steam at around 700°C
Reduce chloride and carbon content to
Related keywords
Industrial manufacturing, Material and Transport Technologies
Plant Design and Maintenance
Ceramic Materials and Powders
Materials Handling Technology (solids, fluids, gases)
Energy supply system
Industrial Technologies
Chemical Technology and Engineering
Energy Storage and Transport
Physical Sciences and Exact Sciences
Chemistry
Inorganic Chemistry
Incineration and Pyrolysis
Energy Storage
heat
About Us
Large Enterprise from Switzerland
Organization from Switzerland
We are a world leader company in performance chemicals with operations in over 50 countries.
Technology Calls on Innoget are directly posted and managed by its members as well as evaluation of proposals.
Innoget is the trusted open innovation and science network aimed at directly connect industry needs with professionals online.
FAQs
The average response rate for this user is 4 weeks
The posting company will directly contact you to open up discussions about your proposal and collaboration opportunities.
You will also be notified and receive feedback from the posting company. You can always transform your proposal into a Technology Offer and post it to other members at no cost.