Share this post with your colleagues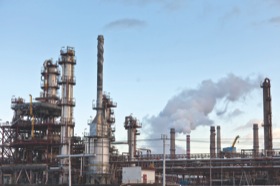 Seeking Calcination Technologies for Inorganic Materials Under Co...
High temperature treatment of inorganic materials is an important unit operation in t...

Large Enterprise From Switzerland
Deadline at 31/07/2018

Seeking Calcination Technologies for Inorganic Materials Under Corrosive Atmosphere
/technology-calls/1590/seeking-calcination-technologies-for-inorganic-materials-under-corrosive-atmosphere
Posted by Anonymous OrganizationResponsive2017-11-30 13:31:10 · Specific Technical Innovation · Project Size Range : Strategic project backed by large scale funding € · Deadline at 31/07/2018 · Switzerland
The deadline of this Technology Call has expired ( 2018-07-31 )
About Us
Large Enterprise from Switzerland
Organization from Switzerland
We are a world leader company in performance chemicals with operations in over 50 countries.
Technology Calls on Innoget are directly posted and managed by its members as well as evaluation of proposals.
Innoget is the trusted open innovation and science network aimed at directly connect industry needs with professionals online.
FAQs
The average response rate for this user is 4 weeks
The posting company will directly contact you to open up discussions about your proposal and collaboration opportunities.
You will also be notified and receive feedback from the posting company. You can always transform your proposal into a Technology Offer and post it to other members at no cost.