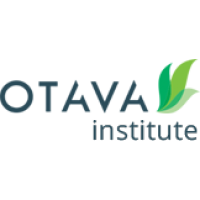 Ukrainian Laboratories
Research & Technology Organization
400 Applewood Crescent, Unit 100, Vaughan, Ontario, L4K 0C3, Canada · Ukraine | BASIC
About Ukrainian Laboratories
Otava Institute is a global provider of one-stop integrated research solutions for business and life science. Our team includes chemists, biologists, physicists whose combined efforts contribute to the complex contract research projects for pharmaceutical, agro, cosmetic and material science industries.We are dedicated to providing clients with outstanding service in these key areas and will continue to push boundaries to remain an industry front-runner. Each day we expand our core competencies delivering of new technologies to meet all the customer's needs.

Our location in Toronto Ontario, Canada provides our clients with the added advantage of North American IP rules and regulations and secure communication and logistics. Our Ukraine – based R&D facilities represented with the Ukrainian Laboratories, that is cooperating with leading Ukrainian research institutions and carries out research work in the format of outsourcing.

We work as a preferred partner to many of the world's top 10 pharma firms, and hundreds of other companies, providing support with creative solutions for complex technical compound issues. Our scientific knowledge, combined with our research and manufacturing capability, enables us to support chemical processing and production without ever compromising on quality.

Our experience, dedication, and commitment to quality make us an ideal partner for discovery stage research.
Research areas
Physical Sciences and Exact Sciences
Chemistry
Biological Sciences
Biology / Biotechnology
Genetic Engineering / Molecular Biology
Organization Website

Organization Type

Research & Technology Organization

Founded

2016

Headquarters

400 Applewood Crescent, Unit 100,
Vaughan, Ontario, L4K 0C3, Canada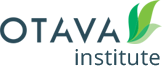 Publications (7)
Start collaborating Now!
We are currently seeking best-in-class collaboration partners for the postings listed below. You can respond to current opportunities by browsing the listed entries. We do want to invite you to cooperate with us so please contact us through the available template and we will get in contact with you. Please provide as much detailed information as possible in order to facilitate the engagement process.
Contact Person