Summary of the technology
Leading Biology has extensive experience and is very professional in E. coli protein expression and purification. We can solve various difficult problems during the protein expression and purification process.
Description of the technology
Introduction
Escherichia coli (E. coli) protein expression system is one of the most widely used system to produce recombinant proteins in recent decades. After developed and improved continuously by scientists for years, E. coli expression system is being able to express a wide variety of different types of recombinant proteins in many fields, even proteins that contain complex structures. Two features that make E. coli highly useful in lab research field are its rapid reproduction ability and its generation of clones, or genetically identical bacteria. This system is applied to prepare antigens, ligands, cytokines, bacterial proteins and so on. Leading Biology's E.coli protein expression system serves you with a simple structure, clear genetic background, short culturing period and low culture cost.
Escherichia coli expression system 
1. Clearer mechanism of metabolic pathways and gene expression
    Through whole genome sequencing, there are total 4,405 open reading frames;
    Mature gene cloning and expression system;
    Rapid propagation, simple culture method, easy to operate and stable inheritance.
2. Short life cycle
    Escherichia coli has a strong reproductive ability. It could reproduce every 20-30 minutes under adequate nutritional conditions;
    Cost-effective for large scale fermentation and enormous potential for survival.
3. High level of target gene expression
    The expression level is higher than normal eukaryotic expression systems. It could express up to5%-30% of total protein for some exogenous genes.
4. Clear genetic background
    The genetic background and physiological property of Escherichia coli is quite clear. There are multiple bacterial strains of different drug resistance, auxotrophic mutation and suppression mutation to select.
5. Strong anti-pollution capacity, simple downstream process and easier to control.
6. There are plenty of existing expression vectors to select, and it's an FDA approved genetic engineering host strain.
Advantages of E.coli Expression Service
1. The successful rate of E.coli soluble expression is as high as 95%.
2.A variety of E. coli expression vectors are available, including pET28b, pET22b, pGEX-6P-1, etc.
3. A variety of E.coli expression hosts are available, including the standard expression strain BL21, strain T7E which could increase the expression of protein, the strain C41 which could express the toxic protein, the ultra-low temperature strain Arctic which could enhance soluble protein expression, and other expression strains modified by our professional teams, etc. We can meet the different needs of customers.
4. Optimization of the expression system. The optimization of the expression system can solve the problems of non-expressed proteins and inclusion bodies, such as compatibility test of expression vector and expression strain, expression condition optimization, protein renaturation and so on.

Service Package
Service Items
Time(weeks)
Protein analysis and codon optimization
Before project starts
Gene synthesis
2-4
Vector construction
1
Gene expression
and purification
2
1L fermentation and purification
2
Tag removal
2
Large scale fermentation and purification
According to the requirements of the project
Total
8-10
Notes:
1. The expression and purification test including 2 vectors, 3 expression strains, 2 expression temperatures, 12 condition tests, according to preliminary experiment results, the test cycle can be changed.
2. The alternative optimization conditions we provide are as follows:
Expression vector
pET28b\pET32a\pGEX-6p-1\pET22b\pBAD\pTrcHis etc.
Expressioncell line
Arctic\BL21(DE3)\Origami\Rosetta\T7 Expression
Expression temperature
16C\30C\37C
Classic case
For a prokaryotic protein:
1. expression system optimization, including host bacteria, induction temperature, induction time, inducer concentration and culture medium.
Host bacteria
Induction temperature
Induction time
Inducer
Culture medium
T7E, BL21, C41, Arctic
30C/37C
1h/4h
IPTGself-induction
LB/Customized/Isotope/Auto-induction
After 3 rounds of optimization, we chose BL21+pGEX-6p-1 combination, and found that temperature has the greatest influence on the expression of target protein (Fig. 1).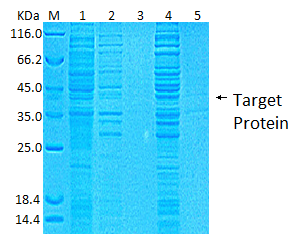 Fig. 1: Small scale fusion protein SDS-PAGE  M: Protein Marker; 1: Total protein before induction; 2: 20C supernatant; 3: 20C precipitate; 4: 37C supernatant: 5: 37C precipitate
2. After determining the optimal expression conditions, we use GST Agarose affinity chromatography to purify proteins (Fig. 2).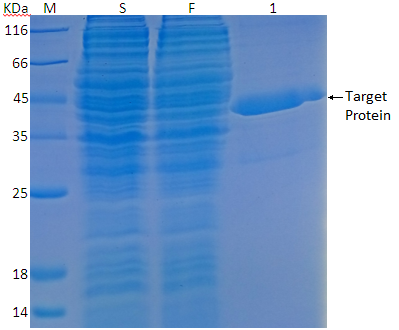 Fig. 2: GST Agarose affinity chromatography purification SDS-PAGE  M: Protein marker; S: Loading sample; F: Outflow sample; 1: 20mM GSH Elution component;
3. Under the condition that the purification efficiency is acceptable, we do large-scale fermentation of the protein, and do SDS-PAGE test, in figure 3, after purification of the fusion protein, SDS-PAGE showed a clear band at the appropriate position, indicate that the protein has successfully purified.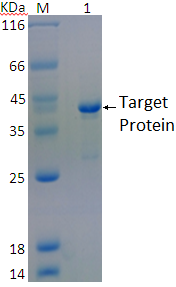 Fig. 3: Protein purification SDS-PAGE  M: Protein marker; 1: Target protein
4.  Protein concentration determination
Using SK3071 non-interference protein assay kit test protein concentration is 1.06mg/mL, the volume of the sample to be measured is 10μL, The result is as follows: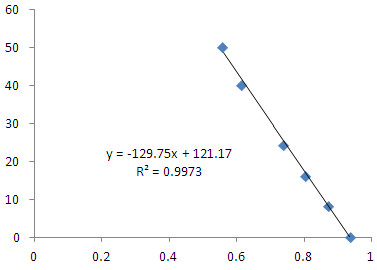 Fig. 4 Protein concentration detection
Related Services
Protein Expression in Bacteria
Unique Protein Production Service
Protein Expression in Cell-Free System
Rich in Disulfide Bond Protein Expression
Protein Expression in Mammalian Cells
Protein Expression in Baculovirus
Protein Expression in Bacillus subtilis
Virus-like particles/Phage library expression system based
Whole cell-based protein expression system
Why Leading Biology?
At Leading Biology, we custom protein purification design for every single protein to ensure the production and recovery rate as high as possible.
Working with us, you will get stability, and it means a reliable partner to help streamline your R&D process.
Working with us, you will get the guaranteed service to accommodate your requirements.
Innovative configurations of chromatography columns custom-tailored to each protein
Vigorous quality control system to ensure the required quality and reproducibility
Production capacity of up to tens of grams
Flexible scale-up protein production
Competitive price with fast turnaround time
Contact Information
Please obtain a quote before ordering, and refer to the quote number when you place an order.
Orders are typically confirmed within 12 hours.
Have a Question? Email us info@leadingbiology.com
Order Products: Order Related Products
By Phone: 1-661-524(LBI)-0262 (USA)
Technology Owner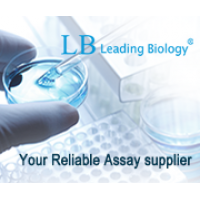 Leading Biology
Small and Medium Enterprise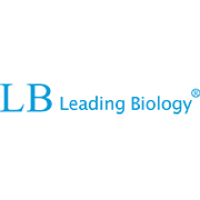 Leading Biology
Business Development Manager at Leading Biology
Related keywords
Biological Sciences
Biology / Biotechnology
Protein Engineering
Enzymology/Protein Engineering/Fermentation
ecoli
About Leading Biology
Small and Medium Enterprise from United States
Leading Biology
Reliable biological products supplier in Richmond, CA. With modern product development and commercialization timelines, always accelerating your productivity. We offer more than 30,000 self-developed antibodies & proteins, hundreds of ELISA kits, and proteins. Our research focuses on 4 key areas: Antibody Discovery, Protein Expression, Phase Display & Antibody Engineering. https://leadingbiology.com/article-946.html
Technology Offers on Innoget are directly posted and managed by its members as well as evaluation of requests for information. Innoget is the trusted open innovation and science network aimed at directly connect industry needs with professionals online.