Summary of the technology
B2B Product companies still trade mostly offline - $6.7Tn annually. There is no easy way to go online for most of the smaller businesses in this category. SouqBox is the world's first dedicated B2B SAAS platform for the online journey. We say "Journey" because its customers can start by having a risk free, fully branded ecommerce platform with complete control over the trading models in less than 30 minutes. It's self-serve and fully branded to the customers' needs. And at a time that is appropriate for them, can have the same platform evolve into being a fully fledged market market place i.e. a platform where customers are able to access other suppliers. By becoming the defacto marketplace, and not just a shop window, a SouqBox client is able to generate incremental revenue streams from its competitor's trading activity too - if it chooses to.
Description of the technology
The business has been self-funded for the past 2 years.  Revenues have been doubling each year.  FY 2020 expects revenues to be circa £700,000 to £750,000.   We are raising a series A round of £1M on a pre-money value of of £5M.  The investment is EIS eligible.  
See website for more information on the business.
https://www.souqbox.io
Technology Owner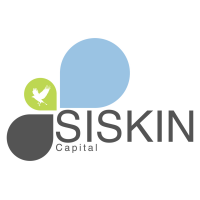 Siskin Capital
Technology Transfer Network
Additional information (attached documents)
Related keywords
Electronics, IT and Telecomms
Energy Technology
Renewable Sources of Energy
Agriculture and Marine Resources
Agriculture
Resources of the Sea, Fisheries
Social and Economics concerns
Technology, Society and Employment
Communications
Commercial Communications
Telephone Related
Other Communications Related
Computer related
Electronics Related Market
Consumer related
Other
b2b
ecommerce
About Siskin Capital
Technology Transfer Network from United Kingdom
Siskin Capital
Siskin Capital is a UK-based firm that is focused on three principal business areas;

1. Intellectual capital advisory – providing patent transaction services, strategic advisory and patent advisory services.

2. Capital raising for technology companies

3. M&A advisory and execution for technology companies that either want to acquire assets or to dispose of assets.

Siskin Capital serves a range of clients from large technology companies right through to small and medium enterprises, and start-ups operating in the high-tech space.

The team brings together decades of high profile, wide-ranging technical and commercial experience, coupled with a fresh outlook, in shaping patent and investment deals across global markets.

We draw on, and build upon, expertise from professionals with backgrounds in a variety of technical disciplines and skill-sets. Our clients receive deal creativity, flexibility, industry connections and above all, a focus on maximizing value for whichever transaction they mandate our services.
Similar Technology Offers
Technology Offers on Innoget are directly posted and managed by its members as well as evaluation of requests for information. Innoget is the trusted open innovation and science network aimed at directly connect industry needs with professionals online.