Summary of the technology
A new method for the fabrication and easy patterning of flexible exfoliated graphene nano films which can work as electrochemical electrodes for different applications.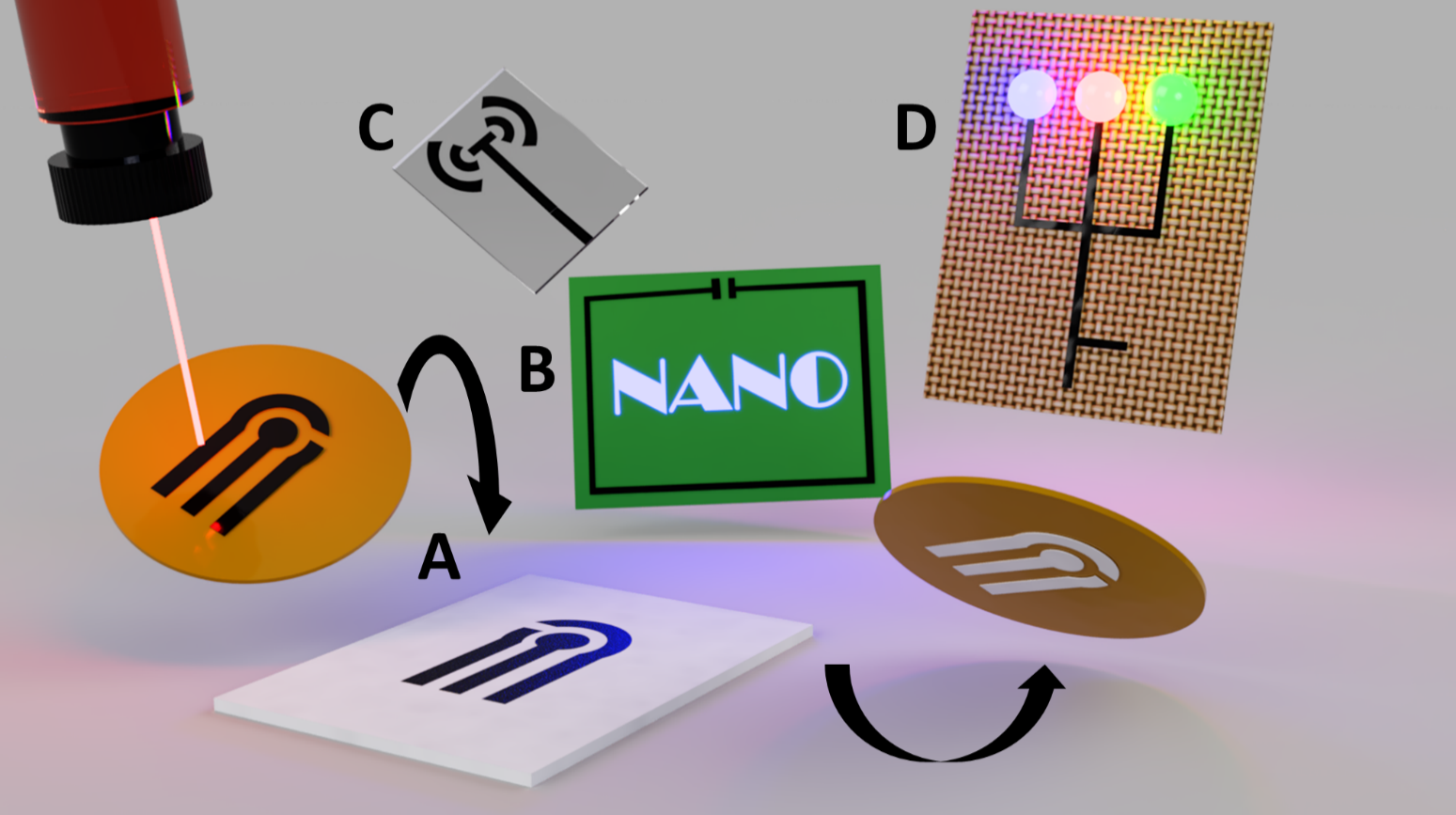 Description of the technology
Nowadays great research effort is being done to replace rigid silicon electronics with flexible integrated circuits, to enable large-area and low-cost flexible electronics for different applications, such as biomedical, wearable, sensing. Great hopes resides on conductive inks printable with high resolution on different substrates. To this purpose, graphene oxide (GO) is particularly interesting because of low production costs, easy processability in water with no need for organic solvents, and quick conversion to conductive reduced graphene oxide (rGO). However, the deposition of rGO in thin films with defined shapes and high accuracy remains a challenge. Most methods used to produce electrodes and conductive films -such as screen printing, photolithography, spray deposition, inkjet printing-, rely on the use of prefabricated molds or masks, expensive equipment or require the use of organic solvents to form inks, which may affect or be incompatible with the substrate.
The ICN2 researchers designed a new method for the fabrication and easy patterning of flexible exfoliated graphene nano filmswhich can work as electrochemical electrodes for different applications. This technique allows the transfer of conductive laser scribed rGO films onto almost any substrate (PET, paper, nitrocellulose, glass, fabric, silicon, skin, etc.). Combining the high resolution laser annealing with the stamping technique, it is possible to produce isolated rGO films up to 30nm thick with a conductivity of 102 S/m at room temperature.
This technique has been already applied in the field of sensing and biosensing, where it proved to offer better performance compared to other commonly used materials. Furthermore, since it is a stamping technique, the substrate is not affected by any solvent or temperature variation, which increases its usability. A high-enhanced electroanalytical sensor has been tested and some advantages demonstrated in comparison with classic carbon screen-printed electrodes, namely higher electrical signal and 1-step functionalization.
We are looking for companies manufacturing electrochemical sensors or semiconductors, or point-of-care devices, or partners interested in the development of bio-assays using this technology.
Applications
biosensing; electrochemcial sensing; films; Point of care (POCs)
Desired business relationship
Patent licensing
Technology development
Adaptation of technology to other markets
Current development status
Laboratory prototypes
Intellectual property status
Patent already applied for
EP19382668

Technology Owner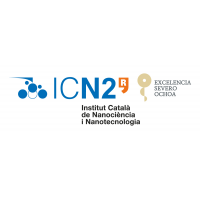 ICN2
Non-Profit Research Organization claudia nieva
Business Developer at ICN2
Additional information (attached documents)
Related keywords
Materials Technology
Composite materials
Conductive materials
Biosensor
Diagnostics, Diagnosis
Food quality and safety
Sensors & Wireless products
Micro- and Nanotechnology
Micro- and Nanotechnology related to Biological sciences
Microengineering and nanoengineering
Biological Sciences
Biology / Biotechnology
Biochemistry / Biophysics Technology
Electronics, IT and Telecomms
Electronics, Microelectronics
Electronic circuits, components and equipment
Electronic engineering
In-vitro diagnostics
smart materials
electrode
biosensing
electrochemical
electrochenical sensing
films
point of care
graphene
About ICN2
Non-Profit Research Organization from Spain
ICN2
R&D organization with a focus on Nanotechnology and Nanoscience. We have a wide patent portfolio and record of technology transfer activities, including 12 spin-offs, 4 products on the market, 20 licenses, numerous joint collaborations with companies and a high revenue in commercial activities.
Technology Offers on Innoget are directly posted and managed by its members as well as evaluation of requests for information. Innoget is the trusted open innovation and science network aimed at directly connect industry needs with professionals online.