Summary of the technology
METNIN™ Technology is developed to refine lignin to end-user specific characteristics. Our technology is agnostic to lignin source and provides the missing link in the value-chain between crude lignin and high value lignin fractions for specific end user products. Metnin™ is enabling lignin valorisation towards wide range of drop-in sustainable solutions in e.g. coatings, resins, plasticizers, polyurethanes, and moisture/humidity resistance packaging. MetGen's technology has been proven in multiple pre-commercial installations and enables cost-efficient conversion of lignin into cascade of intermediate building blocks of specific molecular size.Basic engineering package, CAPEX and OPEX estimate available.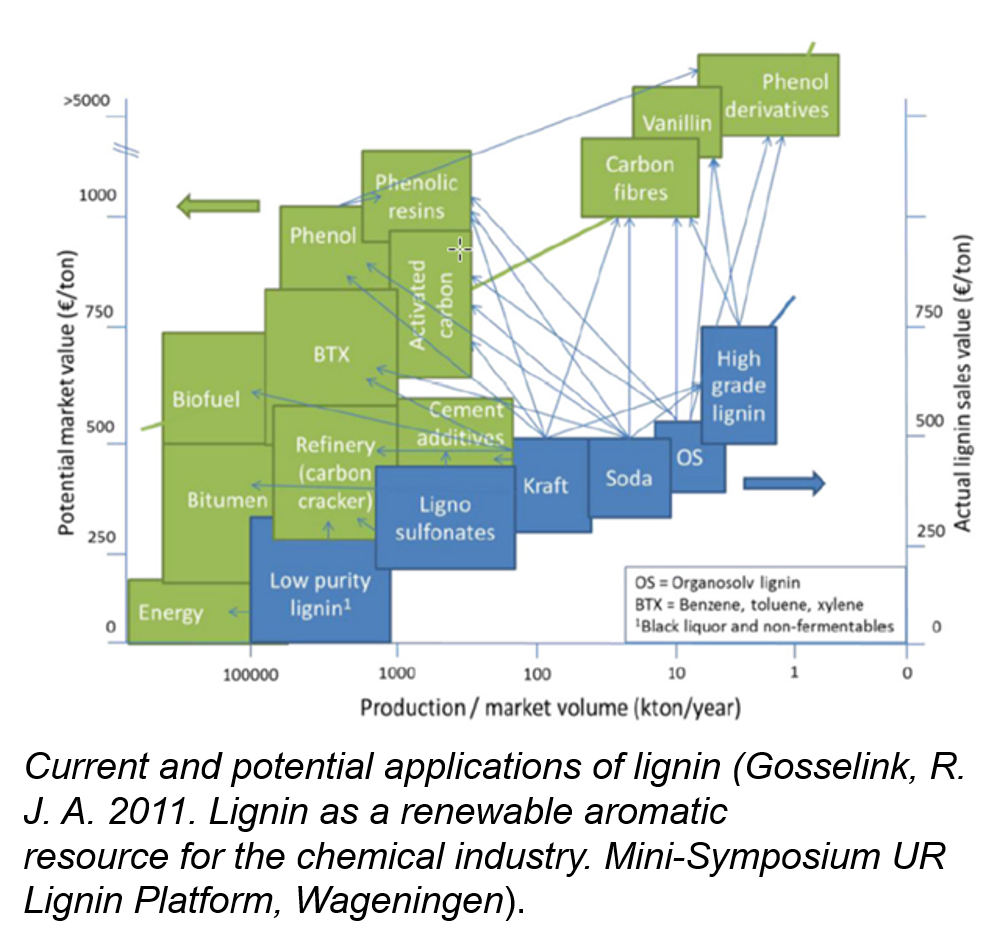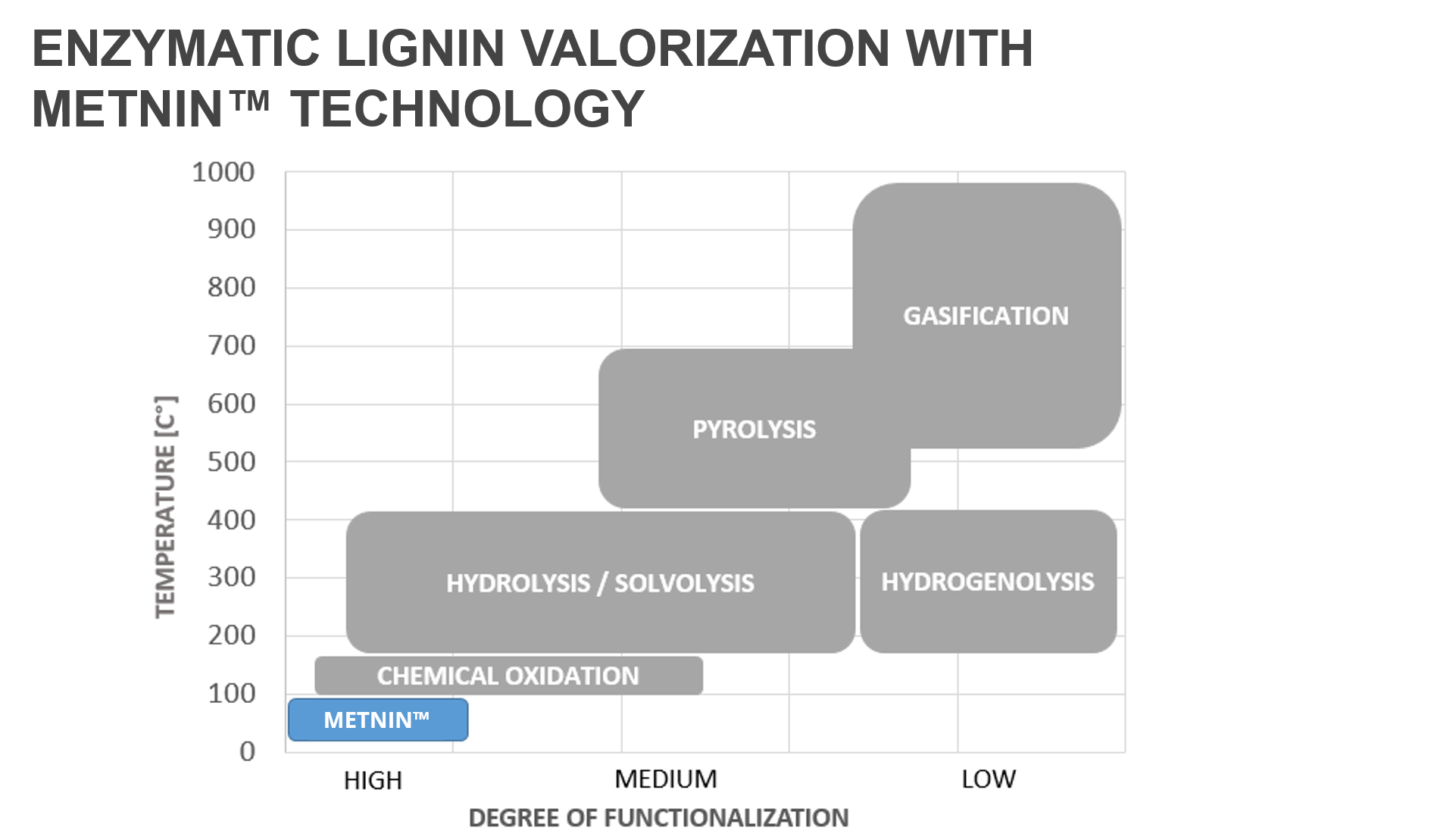 Description of the technology
Together with sugars and proteins, and to a lesser extent oils and fibres, lignin as a lignocellulosic biomass derived intermediate is one of the pillars of the foundation of the European Circular Bioeconomy. The EU-28 Bioeconomy market sectors were worth €2100 billion in turnover and accounted for more than 18 million jobs in 2013. To ensure its position in the increased global competition, involved industrial sectors need to innovate and further diversify, making the sustainable use of lignin as renewable resource extremely relevant.
Biobased chemicals and raw materials are expected to grow significantly and increase their market share. An assessment done by the European Commission has indicated that bio-based products and biofuels represent approximately € 57 billion in annual revenue and involve 300,000 jobs. According to forecasts, the biobased share of all chemical sales will rise to 22% by 2020, with a compounded annual growth rate of close to 20% (EC Europa, ec.europa.eu/growth/sectors/biotechnology/bio-based-products_en). To realise the required shift from fossil-based industries to real bioeconomy and biobased industries, there is an urgent demand for biobased chemical, materials, and fuels as sustainable and renewable alternatives.
The total market value for lignin-derived products is at $3.3B, with energy capturing about 89 % of the market. Lignin is currently being used for low and medium-value applications (e.g. binding and dispersing agents), representing a market of $730 million. Other markets include vanillin production ($192M) and cement additives ($176M). The market has both high-value applications, such as carbon fibres and phenols, as well as lower value applications such as binders and activated carbon. The lowest value use of lignin is its use as solid fuel as energy content of the lignin is in the range of 22 MJ/kg. Today, the commercial sales of lignin are limited but growing. Even though the pulp & paper industry produces about 50 million tons of lignin in a year, as defined by Lux Research, most of this is burned for power; only 1 million ton reaches the chemicals market. Thus, the supply of lignin from other sources is set to grow, as the growing need for lignin for the production of renewable biochemicals from lignocellulosic feedstocks alone is projected to grow up to 2.9 million MT in 2017. This brings huge opportunities for the creation of higher-value chemicals such as polyurethanes, epoxy resins, and lignin-based phenol-formaldehyde resins. Lignin is suitable for the production of a variety of straight chain, cyclic and aromatic chemicals, with market sizes ranging from tens of millions of dollars up to hundred-billion-dollar range. The potential market value of new lignin-based products is estimated to be about $13.9B by 2020-2025, with lignin-based phenols and carbon fibre poised to capture the largest market potential in the future. The market for carbon fibre composites and bioplastics is estimated to be over $20 B by 2020, and the phenol market in 2010 was $100 B.
Business model
The business model for MetGen is to license the technology, including MetZyme® enzymes and METNIN™ technology for lignin valorizing, to customers and support with process design packages, and to provide the know-how needed in their projects. Each such exploitation project (including fee for license and process design package) will generate a net profit to cover already made investments. MetGen is a technology provider, so it will not itself invest in production plants. MetGen does the research and development related to the enzyme solutions and the processes and owns the IP, whereas the large-scale industrial production is done at contract manufacturers' sites. MetGen will protect the genetic sequences of corresponding new enzymes and their application. MetGen's IP strategy drives for freedom to operate and increased company value.
The developed licensing opportunities for MetGen's METNIN™ lignin fractionation technology in the biorefinery sector, including renewable chemicals, provides completely new business opportunities. With the support of this project, MetGen sees an opportunity to deliver innovative technology offering for new or rebuilt plants in Europe and the rest of the world. Successful demonstration of the METNIN™ lignin fractionation technology in new industrial applications, as done in the project, will increase MetGen's company value. The company shall be the preferred provider of enzymes and lignin fractionation technology to processes defined in this project, as well as for any other lignin/biochemical producer using the licensed technology in the future. The process demonstrated in this project also allows for better access to other biochemicals: Although the focus in the project is in the affordable process for converting lignin into biobased materials for selected end-user products, the value chain offers numerous new opportunities through high-quality lignin. In total, the project will further support the growth of MetGen and strengthen its activities in: 1) scaling-up and market replication, demonstrating that MetGen's enzymes and innovative technology can be effective in industrial settings, and 2) developing the technology into a commercially attractive proposition – further developing a business case, identifying potential customers and markets for the product, conducting market research, and – all in all – making the company better ready for capturing the global market.
Intellectual property status
Patent applied : METHOD FOR LIGNIN DEPOLYMERISATION
Patent number : US2019271112 (A1) ,EP3488045 (A1) WO2018019707 (A1)
Where : USA and Europe
Current development status
Commercially available technologies
Desired business relationship
Technology licensing
Technology Owner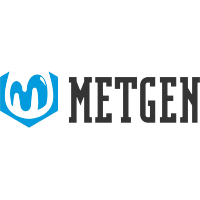 MetGen
Small and Medium Enterprise
Related keywords
Industrial Technologies
Chemistry
Chemical Technology and Engineering
Fine Chemicals, Dyes and Inks
Coatings
Plastics and Rubber related to Chemical Technology and engineering
Special chemicals, intermediates
Biobased chemical building blocks
Genetic Engineering / Molecular Biology
Enzymology/Protein Engineering/Fermentation
Industrial Products
Chemicals and Materials
Other Industrial Products (not elsewhere classified)
Coatings and adhesives manufactures
Processes for working with plastics
Polymer (plastics) materials
About MetGen
Small and Medium Enterprise from Finland
MetGen
MetGen designs and markets novel enzymatic solutions for the most challenging of industrial conditions to address our customer's specific challenges. MetGen was founded in 2008 and is based in Kaarina, Finland. MetGen's enzymes – METZYME® – are industrial, highly-active, natural catalysts that accelerate chemical reactions and company uses advances in genetic engineering and microbiology to adapt enzymes to harsh industrial conditions and to handle a variety of lignocellulosic substrates. MetGen aims to be a widely recognized supplier of industrial enzymes, significantly contributing to the economics and sustainability of process industries such as biofuels and renewable chemicals. MetGen's competitive advantage is in tailoring or adapting enzymes to meet customer's specific needs.
Technology Offers on Innoget are directly posted and managed by its members as well as evaluation of requests for information. Innoget is the trusted open innovation and science network aimed at directly connect industry needs with professionals online.