Summary of the technology
At LexSet, we create fully annotated, bespoke, synthetic datasets that improve Computer Vision accuracy and unlock new use cases. We also offer full stack solutions including trained models and hosted CV systems.. We're working on teaching AIs the full spectrum of possibilities — and producing superior results. We have achieved classification accuracy up to 99% without the use of real-world data in the training set.

Reach out to us today to find out why our clients refer to our results "Pretty Darn Amazing" — Principal Engineer, Major American Robotics Company, and LexSet Client.
Description of the technology
Computer Vision applications need better data, for less money
Most computer vision teams spend about 80% of their time collecting and fixing datasets and only 20% of their time creating models and improving systems. Public datasets are limited in scope, low quality, and not designed for specific applications. The cost and time it takes to manually create datasets can kill the economic benefit of a Computer Vision project.
World Class Accuracy using LexSet's unique synthetic data engine
LexSet has a superior approach. We simulate real-world objects and environments with 3D content using a photo-realistic synthetic data engine that generates unlimited amounts of custom training data, we call TDaaS (training data as a service). We can precisely tailor the composition of a dataset for a given project; customizing camera position, lighting, occlusions, and materials.
LexSet both supplies data, and creates and trains models. We have achieve accuracy up to 99% without the use of photographs. LexSet enables agile AI development, where datasets are procedurally generated on the fly, as your engineers work to solve problems.
LexSet TDaaS or Hosting Fully Trained Vision Models
•LexSet supplies companies with TDaaS: on-demand, training data as a service. We offer fully annotated training images on a monthly subscription basis to AI dev's exact specifications.
•LexSet builds, trains, and hosts models, accessed via rest API; which can be re-trained to adjust to ever changing conditions.
Technology Owner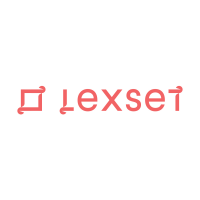 Related keywords
Automation, Robotics Control Systems
Artificial Intelligence (AI)
Electronics, IT and Telecomms
Electronics, Microelectronics
Digital Systems, Digital Representation
Information Processing, Information System, Workflow Management
Advanced Systems Architecture
Computer Software Technology
Knowledge Management, Process Management
Social and Economics concerns
Smart City
Computer related
Specialised Turnkey Systems
Industrial Products
Industrial Automation
Robotics
Machine vision software and systems
Artificial intelligence related software
About LexSet.ai
Startup from United States
LexSet.ai
Helping AI see the world. LexSet offers custom synthetic data for Computer Vision applications, trains Computer Vision models, and hosts CV applications, Satisfied customers in retail, robotics, industrial applications and more.
Technology Offers on Innoget are directly posted and managed by its members as well as evaluation of requests for information. Innoget is the trusted open innovation and science network aimed at directly connect industry needs with professionals online.