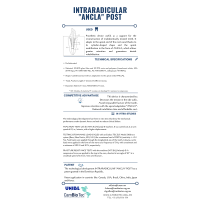 Intraradicular Anchor Pin. The technology has a patent granted and 6 patents application in Europe and Asia.
/technology-offers/6035/intraradicular-anchor-pin-the-technology-has-a-patent-granted-and-6-patents-application-in-europe-and-asia
Posted by David from CAMBIOTECResponsive2019-08-07 22:56:26 · Patents for licensing · Mexico
Summary of the technology
We are looking for a strategic partner in the industry with an interest in scaling technology to clinical trials. The ultimate goal is to reach the market.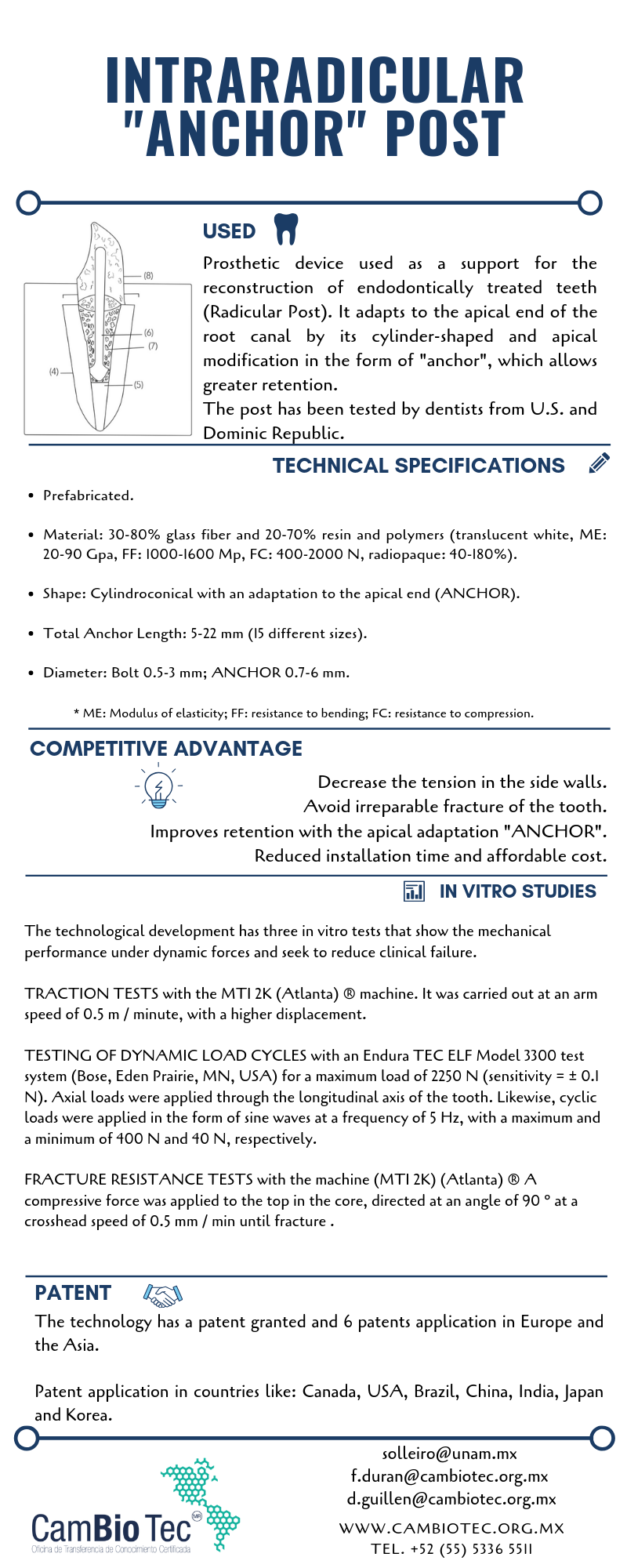 Description of the technology
A prosthetic device used as a support for the reconstruction of endodontically treated teeth (Radicular Post). It adapts to the apical end of the root canal by its cylinder-shaped and apical modification in the form of "anchor", which allows greater retention.
The post has been tested by dentists from U.S. and Dominic Republic.
"In vitro" studies of the post have been documented with good dentists' feedback confirms the very high acceptance because it has easy handling, good esthetics and radiopacity (making the post clearly distinguishable from the surrounding tooth structure). The entire system enables a convenient, fast and reliable procedure for endodontic restorations.
Current development status
Laboratory prototypes
Intellectual property status
Technology Owner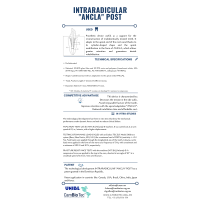 CAMBIOTEC
Innovation Intermediary
Additional information (attached documents)
Related keywords
Biological Sciences
Medicine, Human Health
Medical Health related
Other Medical/Health Related
Other medical/health related (not elsewhere classified)
Clinical Medicine
Other
Other (uncategorised)
intraradicular
About CAMBIOTEC
Innovation Intermediary from Mexico
CAMBIOTEC
Technology transfer office, Mexico
Similar Technology Offers
Technology Offers on Innoget are directly posted and managed by its members as well as evaluation of requests for information. Innoget is the trusted open innovation and science network aimed at directly connect industry needs with professionals online.