Summary of the technology
Flow-through catalytic membranes offer lower combustion temperature than conventional packed bed catalytic reactors. This technology could be employed to clean air from VOCs or to achieve efficient combustion of fuels.
Description of the technology
Examples of applications can be seen in the following articles:
-The Knudsen-diffusion catalytic membrane reactor: An efficient contactor for the combustion of volatile organic compounds" M.P.Pina , M. Menéndez, J. Santamaría. Appl. Catal. B: 11, L19-L27 (1996)
- "Combustion of Volatile Organic Compounds over Platinum-based Catalytic Membranes", M.P. Pina, S.Irusta, M.Menéndez, J.Santamaria, R.Hughes, N. Boag. Ind. Eng. Chem. Res., 36, 4557-4566 (1997)
- "Catalytic combustion of volatile organic compounds over La-based perovskites". S.Irusta, M.P.Pina, M. Menéndez, J. Santamaría. J. Catal., 179, 400-412 (1998)
- "Development and application of perovskite-based catalytic membrane reactors" S. Irusta, M.P. Pina, M. Menéndez, J. Santamaria, Catal. Letters, 54, 69-78 (1998)
Technology Owner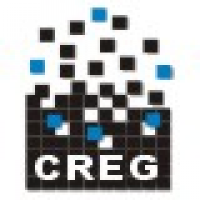 Universidad de Zaragoza
Research Group
Related keywords
Energy Technology
Energy efficiency
Physical Sciences and Exact Sciences
Chemistry
Protecting Man and Environment
Environment
Ecology
Environmental Engineering / Technology
Climate Change mitigation
Clean Production / Green Technologies
Outoor Air Pollution/Treatment
Remediation of Contaminated Sites
Combustion, Flames
Clean Industrial Technologies
Cleaning Technology
Petrochemistry, Petroleum Engineering
Energy Market
Oil and Gas Exploration and Production
Industrial Products
Power generation
Energy Distribution
Equipment and instrumentation
Chemicals and materials related to Oil and Gas
Chemicals and Materials
Pollution and Recycling Related
Industrial Services
Oil, gas and coal
Membranes and membrane-based products
sustainability
circular economy
About Universidad de Zaragoza
Research Group from Spain
Universidad de Zaragoza
Research group at the University of Zaragoza. Focus in Catalysis, membranes and Chemical Reaction Engineering.
Technology Offers on Innoget are directly posted and managed by its members as well as evaluation of requests for information. Innoget is the trusted open innovation and science network aimed at directly connect industry needs with professionals online.