Summary of the technology
Schwimmfähige Photovoltaikanlage / Floatable Photovoltaic System
Cooling the Photovoltaic System down to receive high electric power when exposed under high Global radiation.
Current development status
Finished technologies
Applications
Water based applications
Desired business relationship
Patent licensing
New technology applications
Adaptation of technology to other markets
Intellectual property status
Granted Patent
DE 20 2017 102 482.2
Germany

Patent already applied for
PCT/DE2017/100736
International

Technology Owner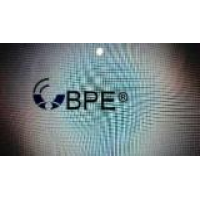 BPE e.K.
Small and Medium Enterprise
Related keywords
Energy Technology
Protecting Man and Environment
Energy Market
Alternative Energy
Photovoltaics Market
About BPE e.K.
Small and Medium Enterprise from Germany
BPE e.K.
Research & Development for Industry, materials science, micro technology, additive manufacture process, 22 years experience in European Research programs and partnership in Africa, patents granted and applied for, brands and national awards
Technology Offers on Innoget are directly posted and managed by its members as well as evaluation of requests for information. Innoget is the trusted open innovation and science network aimed at directly connect industry needs with professionals online.