Summary of the technology
A Water condition contains tow upper and lower rooms separated by a perforated barrier to pass water from top to bottom,with a turbo fan in the lower tank (Water Tank ). The fan pulls the air from the outside through the water flowing from top to Bottom .The Heat Exchange is expelled to the outside via controllable out let,the water conditioner also contains cardboard that can be installed in the barrier.
Desired business relationship
Technology selling
Intellectual property status
Granted Patent
Patent number :3791
Where :Sudan
Current development status
Working prototypes
Technology Owner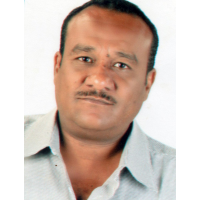 Hussein Ibrahim
Open Innovation Manager at Jazan University
Additional information (attached documents)
Related keywords
Electronics Related Market
Electronics Related Equipment
Other electronics related equipment
Industrial Products
Other
Utilities and Related Firms
Electric companies
About Jazan University
Research & Technology Organization from Sudan
Jazan University
Graduated as a Master Degree Holder From UNESCO-chair in Water Resources Development & Management , Worked with Rural Communities through NGO's ,Through my works with poor communities I have gained a lot of knowledge on water purification ,then I have started to developed an Intervention that can serve the poor communities to get clean drinking water my Basic Knowledge is Agricultural Sciences ,Now I'm working with Jazan University as prelim year teacher ,Environment and Water Sconces PHD coming research. I would like to Continue on the Water Sciences to get the PHD
Technology Offers on Innoget are directly posted and managed by its members as well as evaluation of requests for information. Innoget is the trusted open innovation and science network aimed at directly connect industry needs with professionals online.