Summary of the technology
With the use of peer-to-peer file sharing networks like BitTorrent or Freenet, the distribution of files amongst participants has become fast and easy. In a collaborative environment, this kind of data pool often makes sense, but with the drawback that someone who has provided data to the pool, loses control about who had accessed what file.
This transparency of access is often required, e.g. for billing purposes or to fulfil the transparency rule of the new general data protection regulation.
There are several options to solve this problem including the use of central systems or logging that involves the source of data. Usually these options introduce single points of failure.
The Luxembourg Institute of Science and Technology offers a blockchain based method that is filed as a patent (patent pending) that avoids these single points of failure but still offers the benefits of redundant distributed file storage and still being able to audit selective the access of files.
Description of the technology
The method combines a classical peer-to-peer file sharing network with file encryption. It adds a blockchain-based message exchange network that is used as a transparency layer. This transparency layer is used to manage key distribution and key requests and also acts as an audit log for file access.
Benefits
Provides transparency in the access of data for auditing purposes.
Maintains confidentiality of the files that are distributed in the network
Discloses only to known identified parties.
Avoids single point of failures and central systems.
Current development status
Laboratory prototypes
Applications
Existing file sync and sharing or content collaboration platforms.
Plugin for existing NAS servers
Specialized or dedicated content exchange platforms (e.g., health data, media content).
Desired business relationship
Patent licensing
Joint ventures
Technology development
New technology applications
Adaptation of technology to other markets
Intellectual property status
Patent already applied for
PT04888LU
Luxembourg

Technology Owner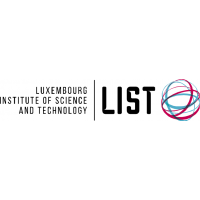 Luxembourg Institute of Science and Technology
Research & Technology Organization
Related keywords
Data Processing / Data Interchange, Middleware
Data Protection, Storage Technology, Cryptography, Data Security
Information Technology/Informatics
Network Technology, Network Security
Computer related
Database and file management
Applications software
blockchain
fintech
cybersecurity
legaltech
About Luxembourg Institute of Science and Technology
Research & Technology Organization from Luxembourg
Luxembourg Institute of Science and Technology
At the Luxembourg Institute of Science and Technology (LIST), we develop innovative and competitive solutions in response to the key needs of Luxembourg and European companies. Our institute is constantly developing. It is a necessity due to technological and social change, industrial evolution, and an ever-changing list of challenges and opportunities.

We are member of the European Association of Research and Technology Organisations (EARTO). As such, we establish a link between research and society as a whole. Our approach is to ensure that transfers take place between these two spheres. LIST's mission is to strengthen the economy through industrial innovation in Luxembourg, and to deliver projects benefitting society and quality of life in general.

We draw our strength from our employees. More than 75% are researchers and innovation experts. They are organised in three research departments which represent the backbone of our activity as a RTO.
Technology Offers on Innoget are directly posted and managed by its members as well as evaluation of requests for information. Innoget is the trusted open innovation and science network aimed at directly connect industry needs with professionals online.