Summary of the technology
IMDEA Water works on the methodological development and application of different spatial tools to support water resources management, including environmental mapping, remote sensing, the design and implementation of spatial databases and geoportals, applications for provisioning networks, and hydrological and hydrogeological modelling.
New spatial information sources (LIDAR, GPS, digital terrain models, high-resolution imaging or drones) enable us to create new, high-resolution thematic mappings. Remote sensing techniques help derive biophysical vegetation variables (vegetation indices, water stress, agricultural output, crop evapotranspiration, etc.), geological mapping, soil usage, etc. Spatial databases record and order this information, forming a Hydrological Information System able to analyse the topological and quantitative relationships of different variables, the development of advanced 3D mapping and its implementation in web geoportals.
Hydrogeological modelling by means of individual numerical models and/or coupled with hydrogeochemical models allows us to assess water resources in terms of their quantity and quality, and can be the basis for decision-making on the issue of water resources, both for surface water and groundwater bodies.
Combining the extraction of data contained in old mappings and geo-positioning techniques with GPS allows the identification of hydraulic heritage elements for the development of decision-making support strategies.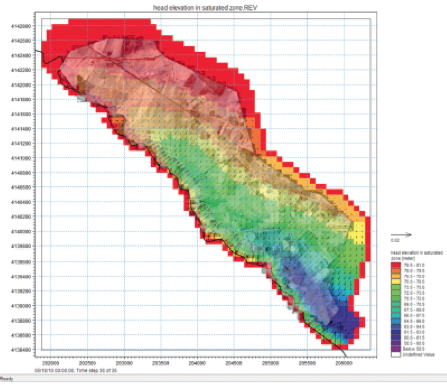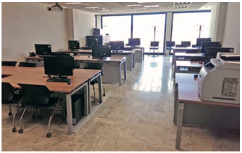 Description of the technology
IMDEA WATER SOLUTIONS
The Geomatics Unit is a resource consisting of infrastructures that provide new technology-based solutions. The laboratory is fully equipped with hardware, software and databases to cover a wide range of needs,such as:
Hydrological and hydrogeological modelling
Drafting of thematic mappings using remote sensing techniques, LIDAR, GPS, drones and conventional documentary sources
Automated information gathering
Resource distribution networks
IMPLEMENTATION SECTOR
We offer our research and advice services applied to:
Precision agriculture
Hydrological planning
Water body quality control and monitoring
Water body pollution control and monitoring
Flooding and drought
Hydraulic heritage
Ecological status of water bodies
Water reutilisation
Water network management tools for supplier companies
Water footprint
These tools can be useful for:
Consultants and certification entities
Irrigation communities; Agricultural associations and owners of agricultural lands of medium-large dimensions
Hydrographical Confederations.
Water Companies
Related keywords
Databases, Database Management, Data Mining
Biodiversity / Natural Heritage
mapping
modelling
hydrogeological modelling
geomatics
geodatabase
About IMDEA Water Institute
Research & Technology Organization from Spain
IMDEA Water Institute
IMDEA Water, a research Institute focused on water management issues, is directed towards optimizing public and private decision-making processes, emphasizing on the link between water, public services, the economy and institutions. The scientific program of the Institute is based on the development of strategic lines for the integrated water management: management of sustainable bodies of water, quality pollution, water treatment and reuse and economic and institutional analysis.
The institute is equipped with high-level up-to-date specialized laboratories as: water, soils, geomatic, ecotoxicology and water biology labs, and pilot plants (mesocosms, microbial electrochemical technologies, land application systems and membranes technologies) for conducting the research activities.
Technology Offers on Innoget are directly posted and managed by its members as well as evaluation of requests for information. Innoget is the trusted open innovation and science network aimed at directly connect industry needs with professionals online.