Summary of the technology
A packaging lift innovation that dispenses content within a pouch designed to drop in a reusable vessel. The reusable vessel (rigid tube, Jar or container) lifts,scrapes and suspends viscous and non viscous content from the bottom and sides of a flexible pouch eliminating any waste left behind while keeping fresh content at the top.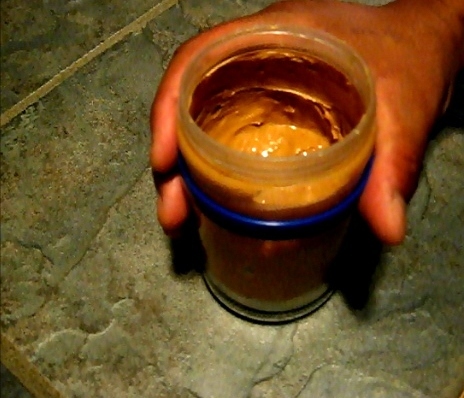 New and innovative aspects
Video demo link can be found here: https://youtu.be/Jvz2mFtHYyQ
The purpose of this innovation is to alleviate disposable components for dispensing. An Airless pump, Lotion bottle pump, Deodorant stick and Syringe type push pop dispenser are all functional containers. These containers utilize components that are disposed with the package. Once used the whole container is disposed!
In order to coexist and maintain functionality, a reusable vessel has been designed! The design eliminates the disposal of containers. It dispenses content inside a disposable pouch. The design utilizes a component that keeps the package inside leak free while lifting, scraping and suspending content. The pouch inside is formed to fit the vessel. The container is reusable and the filled pouch creates a sustainable aspect that alleviates waste.
Main advantages of its use
Opposed to functional containers such as deodorant sticks, lotion bottles, airless pumps along with the syringe stems and plunger (push pop). The reusable container promotes sustainability verses wasteful single use containers. The reusable vessel contains ONLY one integrated component that moves a plunger up to dispense content without twisting or pumping. The innovations inclusive design aids in one hand dispensing. Furthermore, consumers with hand pains will not have to squeeze, dig, reach or scrape. The innovation also has implications to be wearable. It doubles as a pump that seperates for mobile applications .
Presently adding from one container into another causes more plastic waste! The filled pouch can be purcahsed on store shelves. The design alleviates the mess consumer would make by squeezing or adding content from one container into another. Many uses of the dispener can emerge once the video demo is viewed.
Specifications
The innovation pertains to a rigid reusable vesselthat dispenses content inside a stand up flexible pouch formed to fit within. Present bottles are flipped upside down. This innovation gives the bottle functions to remain upright without having to invert. The major benefit is the Inclusive design that gives way to different dispensing methods.
Applications
Application for ease of use, one hand dispensing, hand pains, elderly, elementary, left hand, right hand, both hands.. mechanically driven for results via counter force, energy displacement and direct drive. New concept proven to lift, scrape and suspend content within a non disposable vessel.
Application for viscous and non viscous content proven to lift and scrape. First of it's kind dispenser that makes a functional rigid container reusable with a flexible plastic film pouch. The reusable container disprupts present day single use packaging that's manufactured for disposal. Keeps functional rigid packaging out of landfills!
Intellectual property status
Utility Patent Pending
Current development status
Rough Prototype hand made concepts of many different shapes and sizes
Desired business relationship
Licensing, buyout or aquisition. Many different uses can be designed for sustainable mandates.
Related keywords
Creative products
Environment
Measurements and Standards
Renewable Sources of Energy
Household Goods & Appliances
Design and Modelling / Prototypes
Construction Technology
Packing products and systems
Other manufacturing (not elsewhere classified)
Medical Health related
Consumer related
Manufacture of construction materials, components and systems
Other pollution and recycling related
novel packaging
sustainable packaging
pouch bag refill
dispensing package
innovative dispenser
reusable
refill
inclusive design
Elderly care
disruptive
innovative dispenser
wearable devices
brand recognition
ease of use
cosmetics packaging
caulk
mastic
adhesives
pump dispenser
condiment
rigid plastic
flexible
flexible packaging
plunger
ring dispenser
energy displacement
About Me
Scientist from United States
Ron J
Technology Offers on Innoget are directly posted and managed by its members as well as evaluation of requests for information. Innoget is the trusted open innovation and science network aimed at directly connect industry needs with professionals online.