Summary of the technology
JPT Peptide Technologies has a substantial, long-standing expertise in custom peptide synthesis services, providing custom peptides with highest quality for even complex or unusual peptide sequences. If you would like to order a quality peptide synthesis service using regulated processes, choose JPT!

Furthermore, our peptide synthesis service has a very high success rate (over 99%) as JPT has developed the know-how to choose and optimize the appropriate synthesis method for each peptide. We go the extra mile to get your peptides done!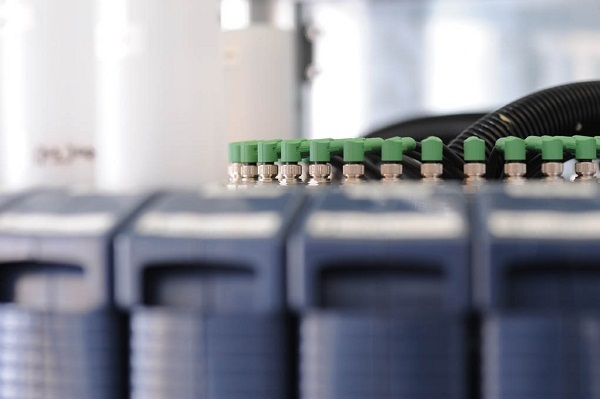 Custom Peptide Synthesis Service Our tailored peptides are manufactured on demand in dedicated peptide synthesis and peptide purification labs with state of the art equipment as well as highest environmental and health standards.  Our customer support is happy to help with the selection of the most appropriate peptide specification for your application including peptide purity (from crude to 98%) and amount, peptide modifications and analytical options.
Custom Peptide Synthesis QC Each peptide is routinely analyzed by LC-MS, MALDI-MS or HPLC to confirm the identity and quality of your custom peptide. Optional peptide analyses include AAA (amino acid analysis), NMR (nuclear magnetic resonance), UHPLC (Ultra-HPLC), residual solvent and water determination, solubility or stability testing and many more. For further QC/QA options in clinical applications and custom peptide synthesis under GxP conditions please check our GxP Peptides & Pools page.
Custom Synthesis of Special Peptides JPT also has vast experience in designing and producing tailored peptides with modifications such as fluorescence labels, biotinylation, alkylation, glycosylation, phosphorylation and much more. For detailed information on peptide synthesis of modified peptides please visit our Specialty Peptides page. 
Related keywords
In vitro Testing, Trials Technology
Cellular and Molecular Biology Technology
Biochemistry / Biophysics Technology
Cytology, Cancerology, Oncology
Clinical Research, Trials
Medical Research
Pharmaceutical Products / Drugs
Human vaccines
Virus, Virology / Antibiotics / Bacteriology
Anatomy, Pathology, Immunology, Physiology
peptides
peptide synthesis
About JPT Peptide Technologies
Small and Medium Enterprise from Germany
JPT Peptide Technologies
JPT Peptide Technologies is a peptide product and service company and one of the largest custom peptide vendors worldwide. All of our production and services are performed in our state of the art laboratories in Berlin, Germany according to DIN ISO 9001:2015 and GCLP regulations.

Our team manufactures high quality products such as custom peptides (e.g. stable isotope-labeled peptides, SPOT peptides, immunogenic peptides, peptides with post-translational modifications, fluorescence labels, biotin or other modifications) peptide libraries, peptide pools, peptide microarrays, and peptide ELISA. In addition, JPT performs services ranging from immune monitoring and enzymatic profiling to epitope discovery.
Technology Offers on Innoget are directly posted and managed by its members as well as evaluation of requests for information. Innoget is the trusted open innovation and science network aimed at directly connect industry needs with professionals online.