Summary of the technology
Creative Biolabs now offers high-throughput screening service of internalizing antibodies to our customers around the world. Integrated with multiple leading-edge technology platforms, we can guarantee our clients with the most efficient and reliable service to isolate antibody candidates with internalization potential against various membrane targets.

Creative BioLabs offers high-throughput phage display library screening services for selection of receptor-dependent antibodies and peptides that can be internalized into mammalian cells. Internalizing antibodies and peptides specific for cell surface receptors, which upon binding will induce receptor-mediated endocytosis, are highly suitable vehicles for targeted delivery of drugs, toxins, enzymes or DNA into the cytosol of mammalian cells for therapeutic applications. Compared with receptor-independent antibodies and peptides that can penetrate cell membrane without binding to a receptor, receptor-mediated internalizing antibodies and peptides confer cell-specific drug delivery, the fundamental requirement for targeted therapy. Selection of receptor-mediated internalizing antibodies and peptides from phage display library can also be employed to identify cell-specific markers, the endocytosed receptors that are associated with a specific cellular function.More information, please visit the website: http://www.creative-biolabs.com/Screening-for-Internalizing-Antibodies-and-Peptides.html
Fees
inquiry
Technology Owner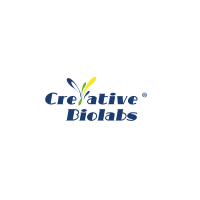 Creative Biolabs
Small and Medium Enterprise
Jerry Carter
Marketing Manager at Creative Biolabs
Related keywords
Biological Sciences
Biology / Biotechnology
antibody
antibody screening service
recombinant
About Creative Biolabs
Small and Medium Enterprise from United States
Creative Biolabs
Creative Biolabs is the leading custom service provider that has extensive experience in various antibody production and engineering fields. Our service portfolio includes mouse and rat monoclonal antibody production using hybridoma technology, human, monkey, rabbit, chicken, dog, llama and camel monoclonal antibody production using various antibody library technologies [including phage display, bacterial display and yeast display]. We are also professional in conducting in depth antibody humanization and affinity maturation using phage display and DNA mutagenesis approaches. In addition, OEM services for bulk scale antibody manufacturing, including bacterial production of scFv, diabody, tandem scFv, miniantibody and Fab, and mammalian cell expression of minibody, chimeric IgG and IgG, are also available at the most competitive price in the industry.
Technology Offers on Innoget are directly posted and managed by its members as well as evaluation of requests for information. Innoget is the trusted open innovation and science network aimed at directly connect industry needs with professionals online.