Summary of the technology
As a well-recognized expert at phage display technology, Creative Biolabs offers our worldwide clients the best phage display library screening services through our excellent biopanning strategies and state-of-the-art equipment. Our scientists are pleased to tailor the most appropriate strategies to screen the interested libraries of our customers.

Our staff scientists have extensive experience in screening of phage display peptide, cDNA and scFv/Fab libraries. In particular, by conducting library screening, panning, for 4 cycles, we normally get scFv/Fab antibodies of an affinity of 10-7 By constructing serial sub-libraries of the isolated scFv/Fab antibodies, Creative Biolabs' proprietary protocol allows increase of the affinity of the scFV antibodies from 10-8 to 10-9. We have successfully obtained a scFV antibody that has an extremely high affinity of 10-12, whose binding to the antigen is essentially irreversible.More information, please visit the website: http://www.creative-biolabs.com/phage-display-library-screening.html
Fees
inquiry
Technology Owner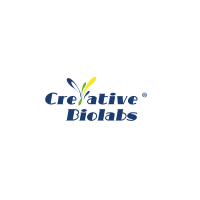 Creative Biolabs
Small and Medium Enterprise
Jerry Carter
Marketing Manager at Creative Biolabs
Related keywords
Biological Sciences
Biology / Biotechnology
Anatomy, Pathology, Immunology, Physiology
peptide
anitbody
About Creative Biolabs
Small and Medium Enterprise from United States
Creative Biolabs
Creative Biolabs is the leading custom service provider that has extensive experience in various antibody production and engineering fields. Our service portfolio includes mouse and rat monoclonal antibody production using hybridoma technology, human, monkey, rabbit, chicken, dog, llama and camel monoclonal antibody production using various antibody library technologies [including phage display, bacterial display and yeast display]. We are also professional in conducting in depth antibody humanization and affinity maturation using phage display and DNA mutagenesis approaches. In addition, OEM services for bulk scale antibody manufacturing, including bacterial production of scFv, diabody, tandem scFv, miniantibody and Fab, and mammalian cell expression of minibody, chimeric IgG and IgG, are also available at the most competitive price in the industry.
Technology Offers on Innoget are directly posted and managed by its members as well as evaluation of requests for information. Innoget is the trusted open innovation and science network aimed at directly connect industry needs with professionals online.