Desired outcome
Ttechnologies or solutions that are able to automatically generate realistic image and video data to be used in Computer Vision and Machine Learning Artificial Intelligence (AI) algorithm development are sought.

We aim for the generated data by AI algorithms to able to achieve equivalent levels of accuracy of AI systems that are trained with real-life images and videos.

We intend to achieve cost savings with this solution. This approach will reduce labour cost and effort required in collecting large amounts of image and video for development.

The developed technique has also the potential to be applicable not only to this specific use-case, but also to other industries which implement computer vision AI and machine learning.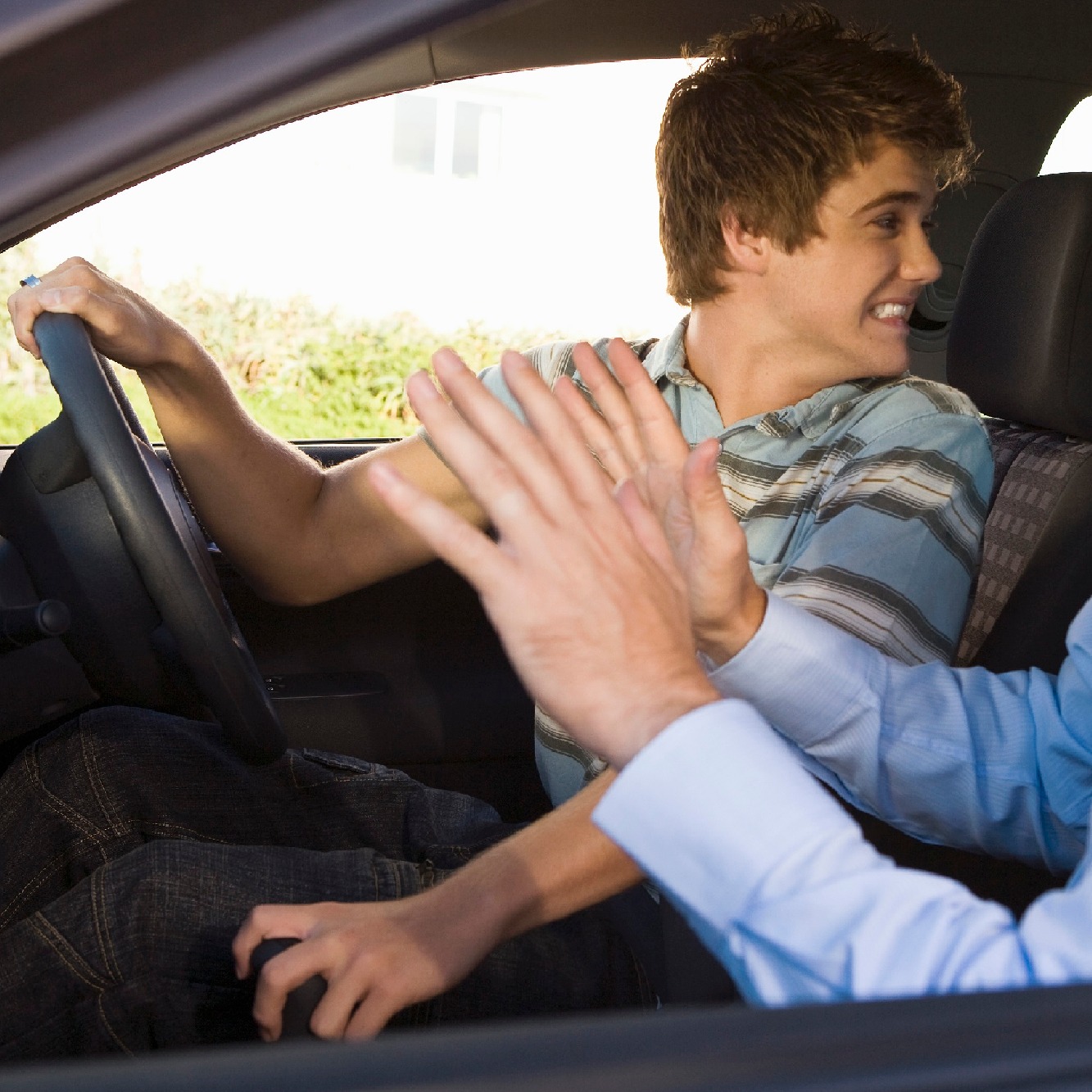 Background
Challenge
There is a high demand internally to collect large amounts of video and image data, which is currently manually carried out, to be used for AI algorithm development. There is a lack of suitable and sufficient datasets from an automotive environment, both inside and outside the car.
Current Existing Method
Collection of video recording data in vehicle is carried out manually.
The manual collection data has certain restriction and gaps to be addressed, e.g.
Inability to cover dangerous driving scenario on the road.

Inability to cover all possible cases and combinations of driving behaviour and activities.

Lack of flexibility (different camera position, field of view, colour/Infrared (IR) camera types, etc)
Requirements
The proposed software solution should generate realistic image and video data for in-vehicle view of drivers, covering different relevant human behaviour inside the car cabin environment. For example, a driver making a phone call, drinking, eating, smoking, having an object in hand, head and body movements, hand gestures, etc.

An example of a solution we are seeking is to replace a person's face in video with someone else's via deepfake technology. This is to be able to automatically generate multiple images and videos of individuals with different facial features, exhibiting a range of behaviours, and carrying out various actions.

The types of camera views we are looking at that are applicable to deepfake technology are those from RGB and infrared (greyscale) cameras, with resolutions of 1280x800 and 1600x1300. The common viewing angle is the front and side (45 degree angle) view of the driver.

The solution should be highly flexible and configurable, to be able to generate the variety of in-vehicle view scenarios specified above.

The operating and verification environment involves hardware or software in the loop testing.
There are already known solutions such as synthetic data generation to address certain use cases. Nevertheless, there is still further potential make these generated data more realistic with different techniques.
Ground truth image and video data captured by cameras may be provided to the solution provider for evaluation if required. Potential solution provider should be able to demonstrate a good concept with video created based on in-vehicle video recorded on their own or those downloaded from the Internet. Specific sample videos and ground truth data may be provided by Continental (with NDA) for further evaluation at a later stage.
Geographical Restrictions
Usage of Deepfakes could be restricted at different region due to legal law.
Minimum Required Technology Readiness Level (TRL)
Level 7
Development Timeframe
6 months
Trade and Connectivity Challenge 2020
The present Innovation Call is part of the Trade and Connectivity Challenge 2020 co-organised by Enterprise Singapore along with IPI Singapore.
Singapore's position as a strategic trade hub is backed by its strong regional networks and connectivity. In recent years, Singapore has also transformed into a hub for innovation activity.
The Trade and Connectivity Challenge (TCC) leverages Singapore's vibrant ecosystem of global trade, connectivity and innovation as a call for solutions to drive partnerships in the aviation, maritime, land mobility, logistics, and trade sectors. Now, in its second year, TCC 2020 continues to provide opportunities for startups and SMEs to co-innovate, deploy, and adopt innovative solutions.
Enterprise Singapore, together with IPI, invites you to showcase your innovative solutions in growth areas, such as big data analysis, Internet of Things and sustainability post-COVID19.
Related keywords
Electronics, IT and Telecomms
Electronics, Microelectronics
Automation, Robotics Control Systems
Digital Systems, Digital Representation
Information Processing, Information System, Workflow Management
Artificial Intelligence (AI)
IT and Telematics Applications
Applications for Transport and Logistics
Multimedia
Industrial manufacturing, Material and Transport Technologies
Industrial Manufacture
Process automation
Automotive engineering
Automotive electrical and electronics
Artificial intelligence applications for cars and transport
Sensors for cars and transport
Traffic, mobility
Engineering
Industrial Technologies
Data processing, analysis and input services
Big data management
Artificial intelligence related software
Industrial Automation
machine learning
About Innoget
Small and Medium Enterprise from European Union
Innoget
Innoget is the awarded open innovation network for technology transfer and technology scouting.

Trusted by thousands of institutions and professionals in 180+ countries, Innoget provides a state-of-the-art platform to market your technologies, find innovation, research and funding partners, and speed up your innovation projects by connecting with verified innovators and researchers from world-class organizations.

Our smart matchmaking algorithm simplifies the initial connection for successful partnerships between companies, research centers, startups, investors and science, and technology parks, facilitating the identification of potential stakeholders, increasing the engagement received and initiating more interactions to drive innovation.

Get started now with a free account!
Technology Calls on Innoget are directly posted and managed by its members as well as evaluation of proposals.
Innoget is the trusted open innovation and science network aimed at directly connect industry needs with professionals online.
FAQs
The average response rate for this user is 4 weeks
The posting company will directly contact you to open up discussions about your proposal and collaboration opportunities.
You will also be notified and receive feedback from the posting company. You can always transform your proposal into a Technology Offer and post it to other members at no cost.