Desired outcome
COVID-19 is a pandemic that has just exposed the weakest points in every country, including Singapore. Beyond its immediate impact on health outcomes and, tragically, human lives – the coronavirus outbreak is also very likely to have long-lasting economic and social impacts stemming from the direct and indirect effects of illness. Reduced trade and economic activity have left some of the most vulnerable social groups without jobs, incomes while faced with rising costs of everyday essentials as well as medical supplies. Schools have been shut and services have been suspended.

While the first few months have been focused on managing the spread of the disease at the cost of the economy and society – it is now time focus be quickly returned to mitigating negative impacts on the most vulnerable in the short and medium-terms. Without immediate intervention to curb this shock, the social costs of this outbreak would be drastic and irreversible.

To support the community in co-creating impactful and lasting solutions in these troubled times, IMDA, The National Volunteer & Philanthropy Centre, Golden Energy and Resources, GlobalSign.In and ABM Media are coming together to bring you the COVID-19 & Beyond – Innovation For Social Good challenge.

We hope that this effort sets the pace for social-minded groups to come forward with their innovative ideas to address some of the biggest social challenges and issues of the post-COVID-19 pandemic.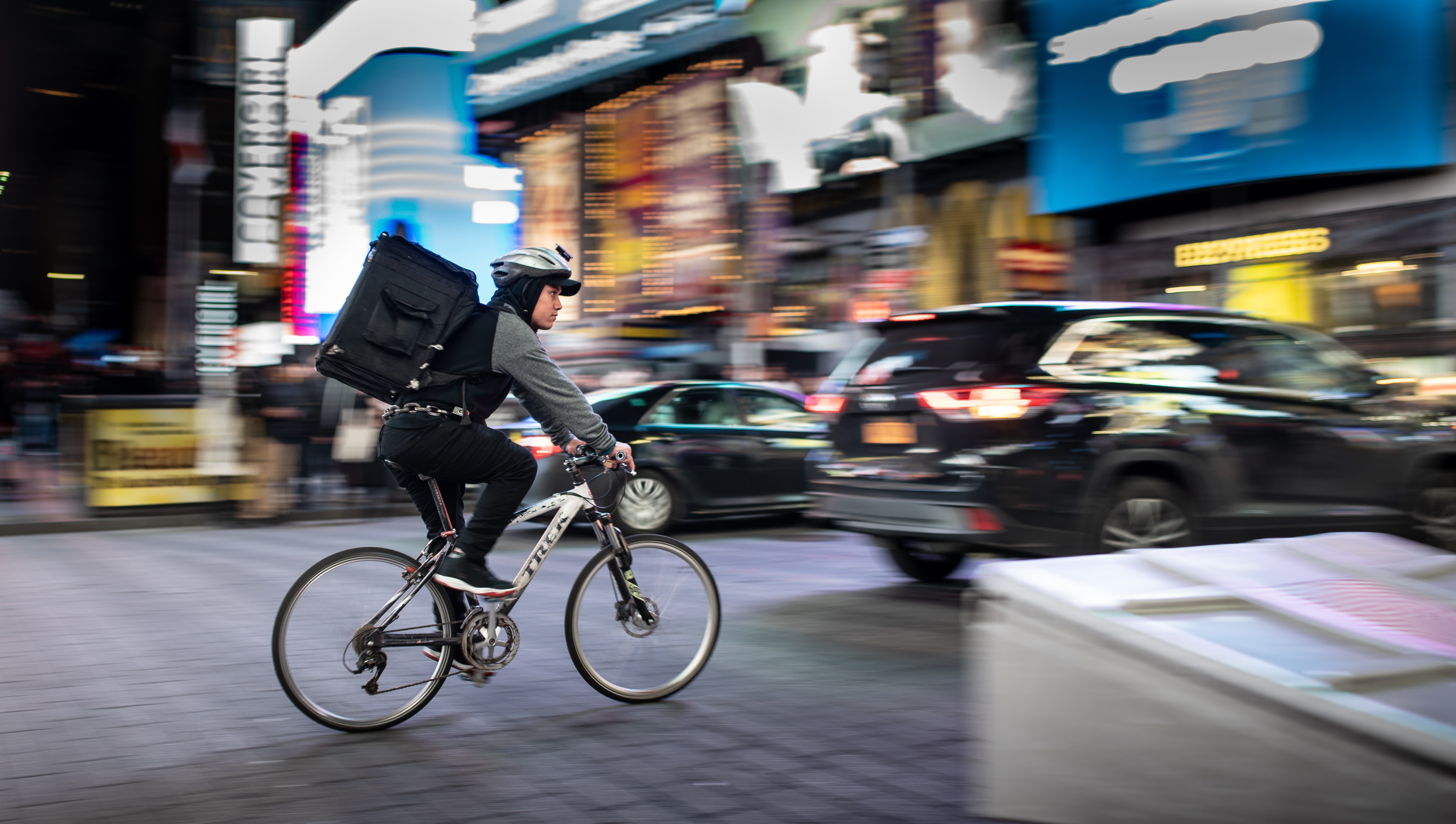 Supply Chain Resources
How might we transform the supply chain into more adaptive, sustainable business models that also meet the demands of societal needs in deeper public-private partnerships?
The Context
As COVID-19 continues to spread, economic and social disruption has caused significant changes to businesses and consumer behavior. Trade and retail sectors have been hit particularly hard. Brick-and-mortar retailers, markets, and restaurants have been made to deal with the harsh realities of the city-state enforcing travel restrictions, work-from-home notices, and safety distancing measures. Major retailers have temporarily shuttered while SMEs could be pressed towards foreclosures and redundancies.

With necessity comes the need to reinvent. Enterprises must quickly adapt to changing environments and displaced individuals must be open to reallocating themselves into new jobs that are in demand. For example, we have already seen certain travel, hospitality, F&B industries retooling their workforce and assets to

(a) Support other industries in need of those resources (e.g. healthcare, supermarkets)
(b) Recalibrate their delivery models (e.g. using supermarkets as distribution centers, restaurants as central kitchens)

GIN is keen to source for scalable solutions that can empower existing businesses with traditional business models to transform their product offerings and mode of service deliveries in the face of COVID-19 – in a manner that maintains (i) business competitiveness; (ii) be socially responsible by helping displaced workers get back on their feet – and yet (iii) remain compliant with government guidelines (such as safety distancing measures).

Some inspiration may be drawn from the ways we have adapted to this crisis. Instead of viewing some of these changes as temporary deviations from the norm, could they be a glimpse of how some of these adapted business and work models can be relevant beyond this challenging period, offering a sustainable model and a safer operating environment, well into the future?
What's in it for you?
• SG $15,000 of prize money for one winner of this challenge (see Award Model)
• Opportunity to work with the social community on tackling this issue
• Be associated with GIN to develop this social impact solution
About the Challenge Owner: GEAR
Golden Energy and Resources Ltd (GEAR) is one of the largest vertically-integrated mining, energy, and resource groups in Southeast Asia. Its innovation arm GEAR Innovation Network (GIN) is a strategic investor that searches for partners to build an ecosystem of innovative technology companies with disruptive technologies in highly "physical" industries like mining, energy, utilities, oil & gas, construction, and agriculture.
Related keywords
Supply chain
Social and Economics concerns
Socio-economic development models, economic aspects
Information and media, society
Technology, Society and Employment
Infrastructures for social sciences and humanities
Citizens participation
Creative services
Creative products
Smart City
Digital Systems, Digital Representation
Communications
Consumer related
Business products and supplies
Covid-19
coronavirus
About Covid-19 Innovation Challenges by Innoget
Innovation Intermediary from United Kingdom
Covid-19 Innovation Challenges by Innoget
Ahead of the current Coronavirus outbreak, Innoget is fully committed to contributing to mobilizing scientific and expert communities to find a real solution to the Covid-19 pandemic. Therefore, we're supporting worldwide calls and programs that could help in any aspects of the coronavirus crisis.

Is your organization promoting or looking for innovation or research initiatives to mitigate the Covid-19 outbreak? Email us at covid19@innoget.com to list them.

Channeled through Innoget's online open innovation network, initiatives in the health, virology, medicine, or novel technologies applied to human health, among others, are listed and disseminated to Innoget members -ranging from hospitals, research institutes, scientists, businesses, and public administrations- and innovation partners worldwide.
Technology Calls on Innoget are directly posted and managed by its members as well as evaluation of proposals.
Innoget is the trusted open innovation and science network aimed at directly connect industry needs with professionals online.
FAQs
The average response rate for this user is 1 week
The posting company will directly contact you to open up discussions about your proposal and collaboration opportunities.
You will also be notified and receive feedback from the posting company. You can always transform your proposal into a Technology Offer and post it to other members at no cost.