Desired outcome
COVID-19 is a pandemic that has just exposed the weakest points in every country, including Singapore. Beyond its immediate impact on health outcomes and, tragically, human lives – the coronavirus outbreak is also very likely to have long-lasting economic and social impacts stemming from the direct and indirect effects of illness. Reduced trade and economic activity have left some of the most vulnerable social groups without jobs, incomes while faced with rising costs of everyday essentials as well as medical supplies. Schools have been shut and services have been suspended.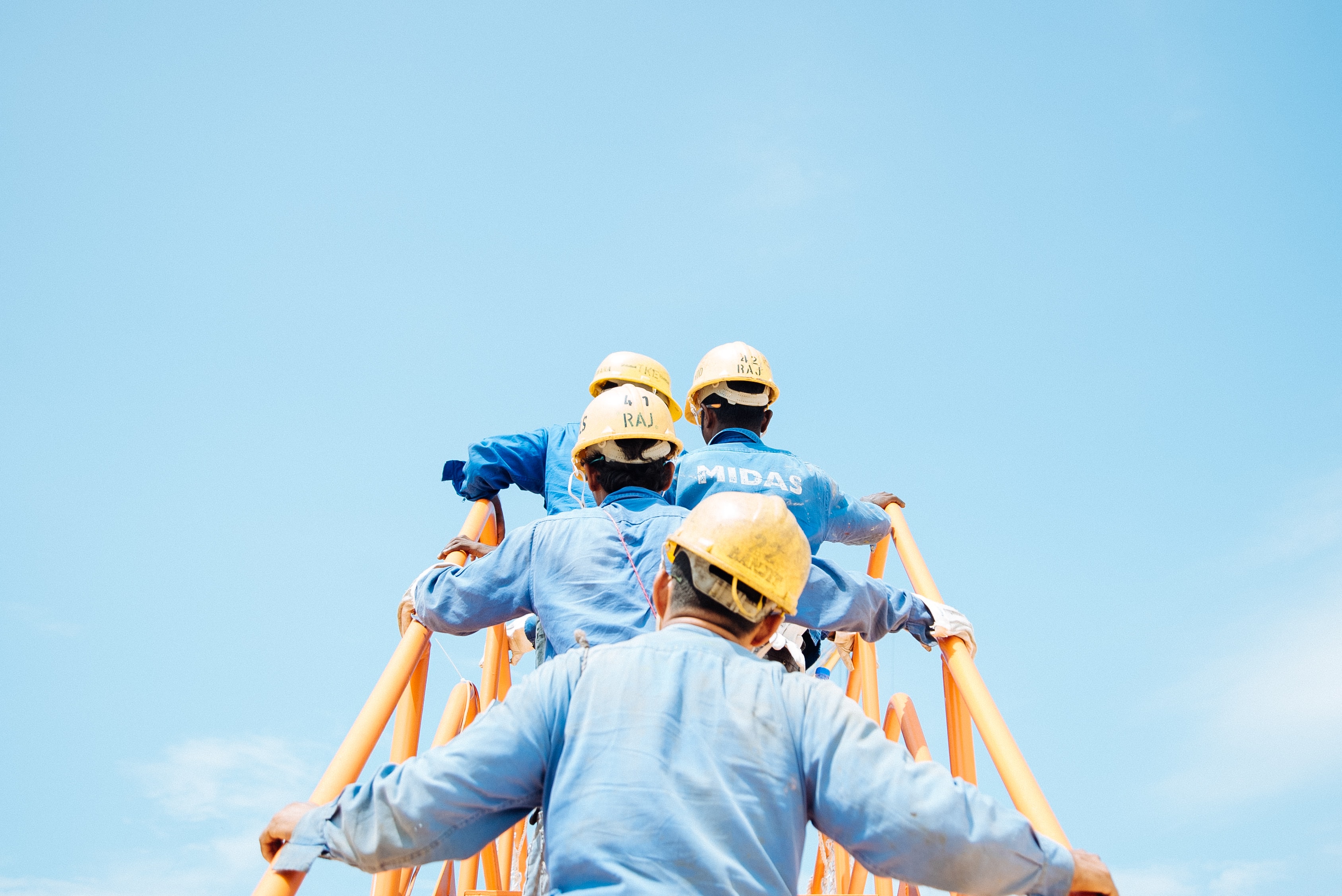 Migrant Workers Access
How might we reduce the barrier for migrant workers to gain access to healthcare services, food, shelter, information, and rights independently so that they are aware of the help available and can ask and receive help in time?
The Context
Currently, migrant workers dominate COVID-19 cases in Singapore. With a rising number of dormitories under isolation, migrant workers are either being put on stay-home notices or moved to temporary shelters to ensure safe social distancing. With over 900,000 migrant workers (not just the construction sector) in Singapore, many ad-hoc community initiatives and measures such as the Migrant Worker Centre and COVID Migrant Support Coalition have emerged to help mitigate the current situation. An inter-ministry task force is working closely with NGOs to help provide information, care services, and social support to them.

While they are currently relying on help from the government and NGOs, the prolonged impact of the COVID-19 situation is expected to hit the migrant workers with problems now and beyond post-COVID-19 such as:

1. The inability to access real-time information and services about their current situation, to seek accurate health information and understand the human and workplace safety and rights they are entitled to, especially during this intense period;

2. The fear of living without food or proper hygienic shelters even during the COVID-19 situation. This is compounded by the impact of a long period of social isolation and the lack of knowledge about how and where they could get help from. Support often comes at a delay if any.

3. Undue stress from the uncertainties of job security and the need to constantly reassure families back home is detrimental to their emotional well-being. They may face potential job losses if their employers' businesses crumble in the coming months.

NVPC would like to seek innovative digital solutions that canassist migrant workers to access information and tap onto credible sources of help in the community in a more effective manner rather than an uncoordinated response. The kind of help can span from healthcare needs to food and shelter, as well as information on their rights as employees.
Possible Use Cases
1. Restaurant Y proposes to deliver subsidized food to migrant workers. By keying in the amount of food, type of food, and time for collection, migrant workers or their coordinators, are able to collect their meals.

2. Migrant worker social services C proposes to offer tele-counseling and mental health support to migrant workers. By selecting the language, migrant workers can get connected to a volunteer pool of social workers who speak their language and get access to social support.

3. Hospital Z is critically short of manpower and likes to retrain the migrant workers to be deployed in the healthcare institution. A digital solution matches the workers based on their profile and offers a short training course (both online and on-site). Quickly, the manpower gap is closed
What's in it for you?
• SG $15,000 of prize money for one winner of this challenge (see Award Model)
• Opportunity to work with the social community on tackling this issue
• Be associated with NVPC as a strategic partner that can help scale the winning solution for wider adoption and establish good relationships within the social enterprise ecosystem
About the Challenge Owner: NVPC & GLOBALSIGN.IN
The National Volunteer & Philanthropy Centre (NVPC)is the steward of the City of Good vision for Singapore, where individuals, organizations, and leaders come together to give their best for others, enlivening the giving ecosystem within Singapore.
GlobalSign.In (GSI)is a leading event technology company that builds software for events, providing a whole range of service for events, from pre to during to post-event. Their event management tools help a broad range of users like corporates and enterprises, MICE (meetings, incentives, conferences, and exhibitions) organizers, government agencies, associations and educational institutions, power training, and events of any size and cater to a wide range of event planning requirements.
Related keywords
Social and Economics concerns
Socio-economic development models, economic aspects
Education and Training
Information and media, society
Technology, Society and Employment
Infrastructures for social sciences and humanities
Citizens participation
Smart City
Communications
Covid-19
coronavirus
About Covid-19 Innovation Challenges by Innoget
Innovation Intermediary from United Kingdom
Covid-19 Innovation Challenges by Innoget
Ahead of the current Coronavirus outbreak, Innoget is fully committed to contributing to mobilizing scientific and expert communities to find a real solution to the Covid-19 pandemic. Therefore, we're supporting worldwide calls and programs that could help in any aspects of the coronavirus crisis.

Is your organization promoting or looking for innovation or research initiatives to mitigate the Covid-19 outbreak? Email us at covid19@innoget.com to list them.

Channeled through Innoget's online open innovation network, initiatives in the health, virology, medicine, or novel technologies applied to human health, among others, are listed and disseminated to Innoget members -ranging from hospitals, research institutes, scientists, businesses, and public administrations- and innovation partners worldwide.
Technology Calls on Innoget are directly posted and managed by its members as well as evaluation of proposals.
Innoget is the trusted open innovation and science network aimed at directly connect industry needs with professionals online.
FAQs
The average response rate for this user is 1 week
The posting company will directly contact you to open up discussions about your proposal and collaboration opportunities.
You will also be notified and receive feedback from the posting company. You can always transform your proposal into a Technology Offer and post it to other members at no cost.