Desired outcome
COVID-19 is a pandemic that has just exposed the weakest points in every country, including Singapore. Beyond its immediate impact on health outcomes and, tragically, human lives – the coronavirus outbreak is also very likely to have long-lasting economic and social impacts stemming from the direct and indirect effects of illness. Reduced trade and economic activity have left some of the most vulnerable social groups without jobs, incomes while faced with rising costs of everyday essentials as well as medical supplies. Schools have been shut and services have been suspended.

While the first few months have been focused on managing the spread of the disease at the cost of the economy and society – it is now time focus be quickly returned to mitigating negative impacts on the most vulnerable in the short and medium-terms. Without immediate intervention to curb this shock, the social costs of this outbreak would be drastic and irreversible.

To support the community in co-creating impactful and lasting solutions in these troubled times, IMDA, The National Volunteer & Philanthropy Centre, Golden Energy and Resources, GlobalSign.In and ABM Media are coming together to bring you the COVID-19 & Beyond – Innovation For Social Good challenge.

We hope that this effort sets the pace for social-minded groups to come forward with their innovative ideas to address some of the biggest social challenges and issues of the post-COVID-19 pandemic.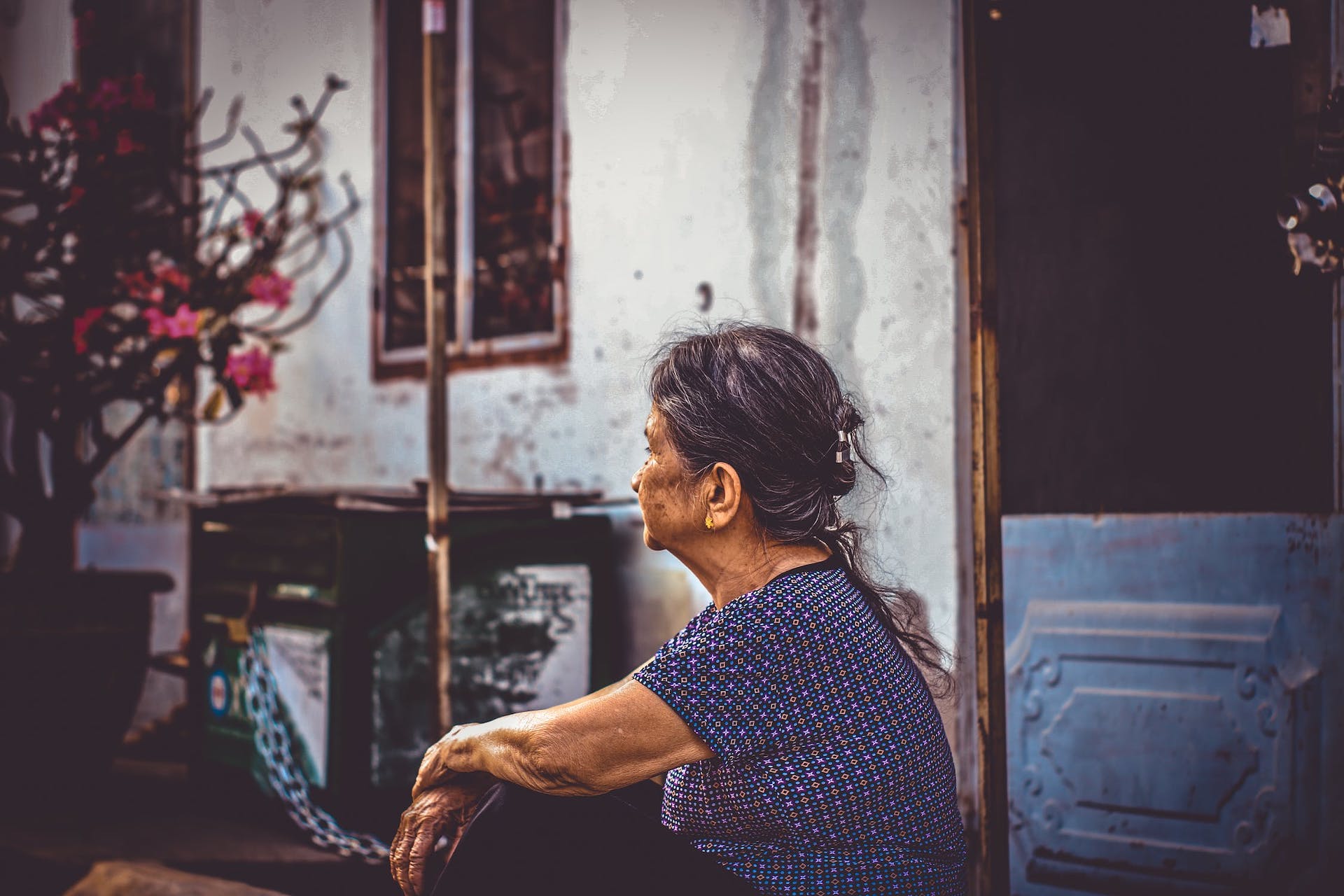 Neighbourhood Communities
How can we enhance trust and reliancewithin the neighbourhood communities so as to promote a culture of giving and support, especially for the vulnerable families, by the community for the community?
The Context
Circuit breaker and social distancing measures have created significant disruptions to the way we conduct our daily lives. New behaviours and habits of community-based resources, support, and coordination have been observed. Examples of such groups include the Hawkers Unite on Facebook where neighbours pull resources together to support Singapore Hawkers, the SG Assist and GoodHood that promote social help, Telehealth services such as WhiteCoats that provide telemedical services. Even with the rise of such digital help services, there is still aneed for face-to-face support for vulnerable groups such as elderly living alone, low-income families, or long-term chronic patients who require basic care. Neighbours nearby can provide a source of care and health for distressed individuals during times of difficulties.

The need for social distancing is projected to continue for some time. This makes it imperative to develop long-term solutions that would allow people to access help within their immediate proximity for timely and sustainable assistance.

NVPC would like to seek innovative digital solutions that can facilitate help and support within the community and the neighbourhood from time-to-time. Success in this project meansstrengthening the community resilienceamong residents,promoting a Gotong Royong (co-operation of the community) spirit. Success will also mean the use of technology to enhance and amplify a culture of giving, caring for the vulnerable groups, and exchange of help within the community in the long term.
Possible Use Cases
1. Elderly Z lives alone and could use a befriender digital solution to match the elderly person based on their profile, language, and location to the nearest neighbour volunteer who can regularly check on the elderly and provide assistance whenever needed. When health assistance is required, the volunteer could help the elderly access telehealth provider services on the platform and the volunteer could work with the medical team to deliver health assistance where possible.

2. Family Y has to self-isolate due to possible contact with Covid-19 patient and requires help with groceries/meals. They could post a help request which someone in the neighbourhood could respond to and deliver the help required. Examples: Next Door app in the US, SG Assist, and Goodhood in Singapore.
What's in it for you?
• SG $15,000 of prize money for one winner of this challenge (see Award Model)
• Opportunity to work with the social community on tackling this issue
• Be associated with NVPC as a strategic partner that can help scale the winning solution for wider adoption and establish good relationships within the social enterprise ecosystem
About the Challenge Owner: NVPC
The National Volunteer & Philanthropy Centre (NVPC)is the steward of the City of Good vision for Singapore, where individuals, organizations, and leaders come together to give their best for others, enlivening the giving ecosystem within Singapore.
Related keywords
Social and Economics concerns
Socio-economic development models, economic aspects
Education and Training
Information and media, society
Technology, Society and Employment
Infrastructures for social sciences and humanities
Citizens participation
Smart City
Infectious Diseases
Communications
Medical Health related
Consumer related
Leisure and Recreational Products and Services
Other leisure and recreational products and services
Covid-19
coronavirus
About Covid-19 Innovation Challenges by Innoget
Innovation Intermediary from United Kingdom
Covid-19 Innovation Challenges by Innoget
Ahead of the current Coronavirus outbreak, Innoget is fully committed to contributing to mobilizing scientific and expert communities to find a real solution to the Covid-19 pandemic. Therefore, we're supporting worldwide calls and programs that could help in any aspects of the coronavirus crisis.

Is your organization promoting or looking for innovation or research initiatives to mitigate the Covid-19 outbreak? Email us at covid19@innoget.com to list them.

Channeled through Innoget's online open innovation network, initiatives in the health, virology, medicine, or novel technologies applied to human health, among others, are listed and disseminated to Innoget members -ranging from hospitals, research institutes, scientists, businesses, and public administrations- and innovation partners worldwide.
Technology Calls on Innoget are directly posted and managed by its members as well as evaluation of proposals.
Innoget is the trusted open innovation and science network aimed at directly connect industry needs with professionals online.
FAQs
The average response rate for this user is 1 week
The posting company will directly contact you to open up discussions about your proposal and collaboration opportunities.
You will also be notified and receive feedback from the posting company. You can always transform your proposal into a Technology Offer and post it to other members at no cost.