Desired outcome
Think of us as your customer or development partner. This challenge is open for startups, universities, institutes and research teams. For the project, we expect you to adapt your existing solution to the agricultural industry and BASF's requirements or co-develop a product with BASF. By the end of the project, we expect to have a prototype of how a "smart ecosystem" could look, ready for further evaluation and adaptation. We are ready to help you fine tune your solution to get it there. Considering the diversity of BASF's operations, your solution should allow for a certain degree of customization in order to facilitate broad deployment, such as a multilingual interface.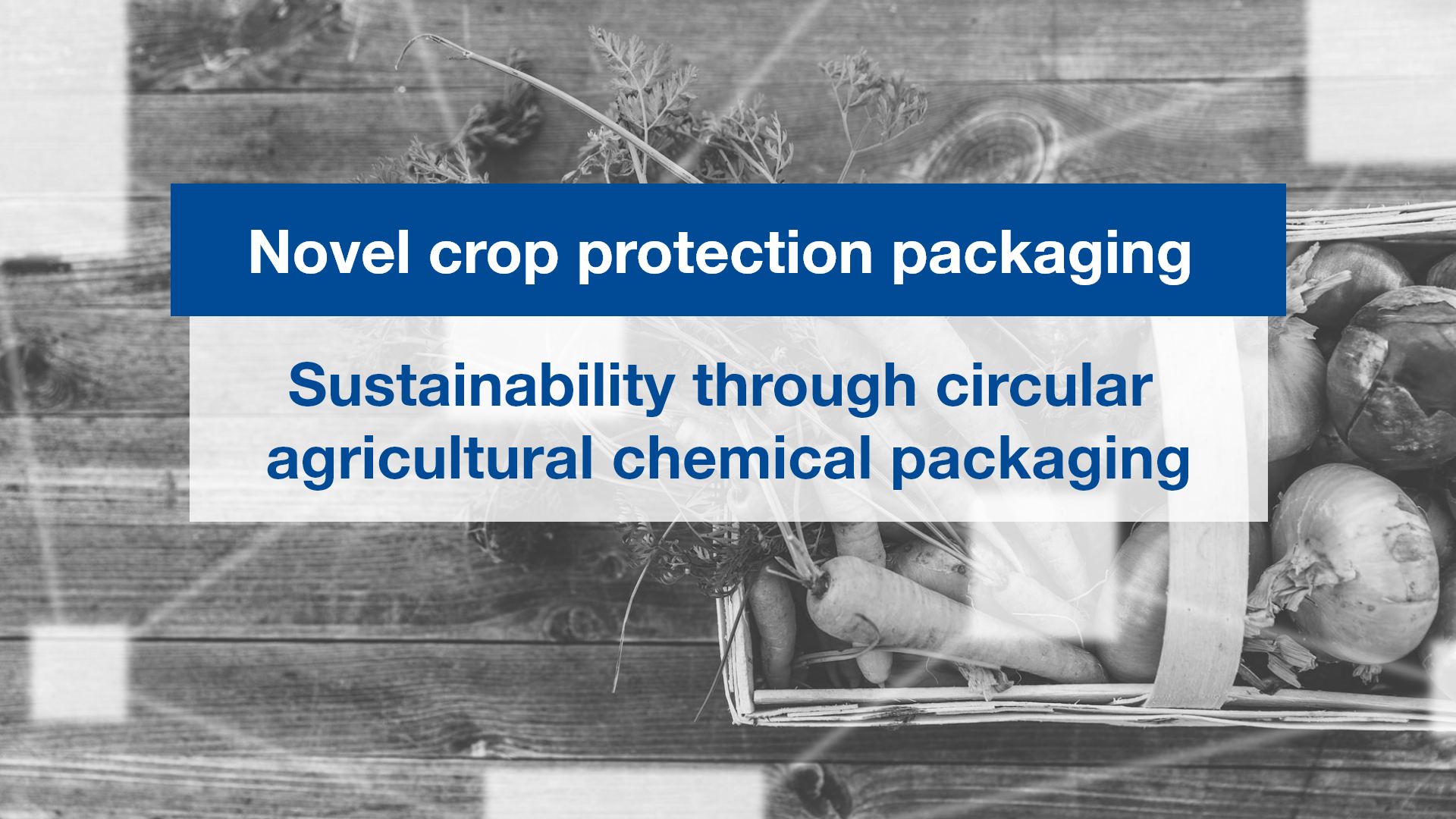 Details of the Technology Call
The challenge
At BASF, we create chemistry for a sustainable future. We combine economic success with environmental protection and social responsibility. The approximately 122,000 employees in the BASF Group work on contributing to the success of our customers in nearly all sectors and almost every country in the world. In our Agricultural Solutions business, we work together with farmers to increase crop yields and quality, protect their health, and be good stewards of the land and soil, offering crop protection products and seed solutions to meet their challenges.
These products are currently delivered mostly in containers made of plastic, which, due to the nature of their content, must be disposed of in a safe and environmentally-friendly way. Disposal needs to consider both the handling of the packaging material itself and also any product residue inside. This effort is handled on a case-by-case basis, with different approaches in different countries and by different farmers, creating additional workload for busy farmers and also meaning that optimum solutions to minimize and manage waste are not being used.
We are now looking for a startup that can help us to develop solutions for plastic waste in agriculture.
Imagine if every day, growers who use BASF agriculture solutions could easily dispose of their used plastic bottles and packaging in an environmentally-safe way. Imagine, if this disposed packaging could even be easily collected and recycled. What if we could use technology to design a "smart ecosystem", which ensures plastic waste from agrochemicals can be reduced?
Our Expectations
The core of your solution should be analytics-based capability to match-make different ecosystem participants' needs.
The following questions and requirements need to be addressed:
What parties will be involved and what value capture will they have in the smart ecosystem?
What relevant data and insights might be generated in order to be relayed to other initiatives such as ChemCycling or the Alliance to End Plastic Waste?
Related keywords
Industrial manufacturing, Material and Transport Technologies
Materials Technology
Plastics, Polymers
Agriculture
Protecting Man and Environment
Environment
Waste Management
Recycling, Recovery
Waste desinfection / detoxification
Social and Economics concerns
Smart City
Industrial Products
Chemicals and Materials
Pollution and Recycling Related
circular economy
About BASF SE
Large Enterprise from Germany
BASF SE
We create chemistry – Innovations for the future

A growing need for food, energy and clean water for a booming world population, limited resources and protecting the climate – reconciling all these factors is the greatest challenge of our time. Innovations based on chemistry play a key role here, as they contribute decisively to new solutions.

BASF is one of the world's most innovative companies. Innovations are our wellspring and our driving force.
Our "We create chemistry" strategy is also geared towards innovation: we at BASF are continuously introducing solutions onto the market which significantly contribute to improving quality of life and conserving resources such as water and energy.

For BASF, Innovation is the key to successfully standing out from the crowd in a challenging market environment. Our innovative strength is based on our global team of highly qualified employees with various specializations.

We pursue bold ideas. Partnerships, Collaboration and Open Innovation play an important role in these activities. In a highly diversified, global and international network, new ideas are generated and new impulses are given to research. This is why we involve external partners in our innovation processes and maintain numerous contacts and connections with science and business.

We pursue Open Innovation: together with other innovative organizations, we bundle different competences, develop best practices and work on sustainable products and solutions.

We create chemistry for a sustainable future. Chemistry as a cross-sectional technology plays a key role in addressing future challenges because innovations in the field of chemistry provide answers to exactly those questions that will concern humanity in the future: raw materials, environment and climate, food and nutrition, and quality of life.
Technology Calls on Innoget are directly posted and managed by its members as well as evaluation of proposals.
Innoget is the trusted open innovation and science network aimed at directly connect industry needs with professionals online.
FAQs
The average response rate for this user is 2 weeks
The posting company will directly contact you to open up discussions about your proposal and collaboration opportunities.
You will also be notified and receive feedback from the posting company. You can always transform your proposal into a Technology Offer and post it to other members at no cost.