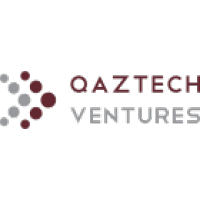 Seeking the technology of automated control of quality of 1 liter milk bags sealing
/technology-calls/1805/seeking-the-technology-of-automated-control-of-quality-of-1-liter-milk-bags-sealing
Posted by Qaztech VenturesVery responsive2020-01-24 15:31:15 · Ready to Market Technical Innovations and Products · Project Size Range : 50,000 - 250,000 € · Deadline at 21/04/2020 · Kazakhstan
The deadline of this Technology Call has expired ( 2020-04-21 )
About Qaztech Ventures
Economic Promotion Agency from Kazakhstan
Qaztech Ventures
Main Kazakhstan public operator in Kazakhstan responsible for startups, venture financing and corporate innovation policies and funding. Strong link to medium and large industrial companies in Kazakhstan. Till 2018 known as National Agency for Technological Development.
Technology Calls on Innoget are directly posted and managed by its members as well as evaluation of proposals.
Innoget is the trusted open innovation and science network aimed at directly connect industry needs with professionals online.
FAQs
The average response rate for this user is 1 week
The posting company will directly contact you to open up discussions about your proposal and collaboration opportunities.
You will also be notified and receive feedback from the posting company. You can always transform your proposal into a Technology Offer and post it to other members at no cost.