Desired outcome
PepsiCo is interested in new methods to delight and engage with regard to promotional activity using existing packaging components such as bottles, labels and closures.

PepsiCo connects with consumers in a variety of ways, such as advertising and social media. On a more personal, individualized level, PepsiCo can also connect with consumers via QR codes on labels or via unique codes added to the underside of a cap. Driven by the unique coding, these under-the-cap (UTC) codes can provide access to product or promotional information or can provide entry into a contest. Once redeemed, unique codes will need to be prohibited from further redemption.

In order to access the code, the consumer must first purchase the product and then open the container by breaking the tamper evident bands to access the unique code. Often, however, the UTC codes can be difficult to read using either the human eye or with a cell phone camera. The main challenge: the closure base color has little contrast when compared to the UTC text. This results in a decline in consumer engagement and participation.

PepsiCo is seeking:

1. Systems or technologies that can deliver a more positive consumer experience by ensuring greater visibility and legibility to unique UTC codes
2. Alternatives to the traditional UTC codes by leveraging bottles, labels or closure technologies that still require consumer purchase of the product prior to accessing the unique identifier.

While PepsiCo is primarily interested in technologies that are closer to commercial availability, early-stage solutions may also be of interest, provided a clear development pathway exists.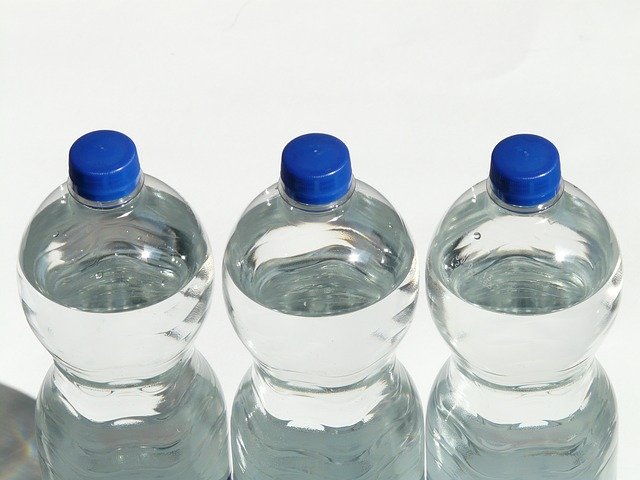 Key Success Criteria
Must-Haves:
Must be scalable and run at speeds of 1,000+ parts per minute, preferably assembled within our supply base

Solutions which require multiple pieces of equipment to reach desired speed will be considered

Must not impact current finished goods performance:

Bottle opening/closing
Label scuffing or tearing

Must be compatible with PepsiCo's Packaging with a Purpose goals with regard to sustainability:

Proposed technology must not

negatively impact recyclability of the bottle or closure
negatively impact the carbon footprint of production efforts
negatively impact bottle or closure weight

Must be compatible with 28mm diameter 1881 plastic closure
High degree of ease for consumers:

Minimal number of steps for consumers
Easy to follow directions
Codes readable by cell phone camera OR
Easily readable by eye for manual entering
Nice-to-Haves:
Minimal impact on filling plant
Variety of color options

Custom color options highly desirable
Possible Approaches
Laser marking
Laser engraving/etching
Reactive polymers which exhibit color changes when exposed to lasers
Novel non-alphanumeric displays
Leveraging bottle characteristics
Leveraging label by potentially concealing unique codes on labels
Approaches not of interest
Unless significant advances have been established, PepsiCo is not interested in:
QR codes which can be redeemed prior to purchase
Geofencing technologies
Preferred Collaboration types
To Be Negotiated
Related keywords
Industrial manufacturing, Material and Transport Technologies
Packaging / Handling
Agrofood Industry
Technologies for the food industry
Food Packaging / Handling
Social and Economics concerns
Information and media, society
Creative services
Creative products
Communications
Commercial Communications
Other commercial communications
Consumer related
Food and Beverages
Soft drinks and bottling plants
Consumer Products
marketing
qr codes
social media
labelling
promotion
utc codes
About PepsiCo
Large Enterprise from United States
PepsiCo
PepsiCo is one of the world's leading food and beverage companies with a collection of global brands including Pepsi and Quaker, Gatorade and Tropicana, Frito-Lay and beyond. Our broad range of more than 3,000 delicious products offer consumers convenient, nutritious and affordable options in more than 200 countries and territories around the world. We generated more than $64 billion in net revenue in 2018, driven by a complementary food and beverage portfolio that includes 22 brands that generate more than $1 billion each in estimated annual retail sales.

PepsiCo External Innovation is an upstream, externally facing, department within PepsiCo R&D. We actively scout for, identify and develop strategic partnerships with external collaborators. Our goal is to locate key external insights, business models and technical unlocks and new capabilities that, when partnered with PepsiCo's robust internal R&D expertise, will yield disruptive innovation in our core products and/or new and emerging products. We are currently exploring novel technology spaces that can dramatically impact our portfolio of foods and beverages. We are interested in improving all facets of our supply chain—from raw material inputs all the way to the consumer consumption—and identifying global efficiencies in areas including crop science, ingredients, processing, packaging, equipment, distribution/fleet, retail and e-commerce. We are also committed to sustainability for our planet and our communities.
Technology Calls on Innoget are directly posted and managed by its members as well as evaluation of proposals.
Innoget is the trusted open innovation and science network aimed at directly connect industry needs with professionals online.
FAQs
The average response rate for this user is 4 weeks
The posting company will directly contact you to open up discussions about your proposal and collaboration opportunities.
You will also be notified and receive feedback from the posting company. You can always transform your proposal into a Technology Offer and post it to other members at no cost.