Desired outcome
Dehydration is routinely employed as a cooking process by the food and beverage industry. It uses significant amounts of energy and results in substantial lost heat to the atmosphere in the form of vapor clouds. 

The presence of atmospheric air, up to 30% by mass, in the air-steam reduces the possibility of waste heat recovery. As a non-condensing gas, it remains in a thin insulating layer at the condensate surface; this layer increases the partial pressure of the air and considerably reduces the heat transfer efficiency between the waste heat (steam) and any recovery medium. Separating the air from the steam significantly enhances the waste heat recovery opportunity.
 
PepsiCo wishes to improve their waste heat recovery systems by implementing innovative technology to separate the desirable waste steam from the air-steam mixture.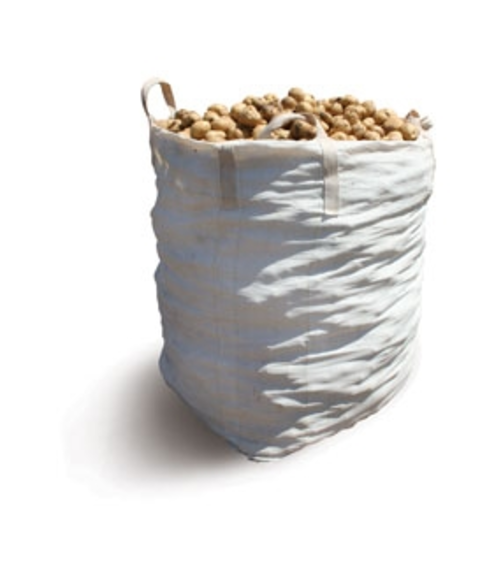 Key Success Criteria
A successful technology will:
Be able to separate air from steam in a multiphase mixture (steam and air mixture with air content of up to 30%) at a continuous flow of up to 10,000 kg/hr.
Respond quickly to sudden variations of 0.3% - 5% per minute in throughput to meet changes in production rates of the primary cooking process.
Continuously monitor air and steam inputs and outputs with instruments that can provide 4-20 mA output signal at ±0.1 precision.
Have a hygienic design.
Be constructed of materials which will not leach out toxic compounds.
Be suitable for use with acidic flow.
Technologies that can perform the separation at atmospheric pressure are preferred.
Possible Approaches
PepsiCo is interested in all approaches capable of achieving the performance stated above.
Approaches not of interest
Technologies related to batch settling systems.
Preferred Collaboration types
To Be Negotiated
Related keywords
Electronics, IT and Telecomms
Industrial manufacturing, Material and Transport Technologies
Integrated waste-energy processes
Process optimisation, waste heat utilisation
Separation Technologies
Agrofood Industry
Technologies for the food industry
Food Additives/Ingredients/Functional Food
Food Processing
Food Technology
Protecting Man and Environment
Environment
Ecology
Environmental Engineering / Technology
Clean Production / Green Technologies
Heat recovery
Food and Beverages
About PepsiCo
Large Enterprise from United States
PepsiCo
PepsiCo is one of the world's leading food and beverage companies with a collection of global brands including Pepsi and Quaker, Gatorade and Tropicana, Frito-Lay and beyond. Our broad range of more than 3,000 delicious products offer consumers convenient, nutritious and affordable options in more than 200 countries and territories around the world. We generated more than $64 billion in net revenue in 2018, driven by a complementary food and beverage portfolio that includes 22 brands that generate more than $1 billion each in estimated annual retail sales.

PepsiCo External Innovation is an upstream, externally facing, department within PepsiCo R&D. We actively scout for, identify and develop strategic partnerships with external collaborators. Our goal is to locate key external insights, business models and technical unlocks and new capabilities that, when partnered with PepsiCo's robust internal R&D expertise, will yield disruptive innovation in our core products and/or new and emerging products. We are currently exploring novel technology spaces that can dramatically impact our portfolio of foods and beverages. We are interested in improving all facets of our supply chain—from raw material inputs all the way to the consumer consumption—and identifying global efficiencies in areas including crop science, ingredients, processing, packaging, equipment, distribution/fleet, retail and e-commerce. We are also committed to sustainability for our planet and our communities.
Technology Calls on Innoget are directly posted and managed by its members as well as evaluation of proposals.
Innoget is the trusted open innovation and science network aimed at directly connect industry needs with professionals online.
FAQs
The average response rate for this user is 2 weeks
The posting company will directly contact you to open up discussions about your proposal and collaboration opportunities.
You will also be notified and receive feedback from the posting company. You can always transform your proposal into a Technology Offer and post it to other members at no cost.