Desired outcome
As a participant of the upcoming symposium "2nd GCCIR Matchmaking Symposium" organized by Innoget and GCCIR next November 25th, 2019 in Barcelona (Spain), the company NTWIST is seeking European partners to meet at the Barcelona event to develop a joint collaboration project.

NTWIST is specifically interested in European research and industry partners to co-develop an industrial research of AI modes to improve the performance of equipment or process along with remote monitoring capabilities. Further details are described below.

In case you are interested in meeting NTWIST in Barcelona to discuss a potential collaboration, please register for free to the symposium clicking the "Register to the symposium" button above.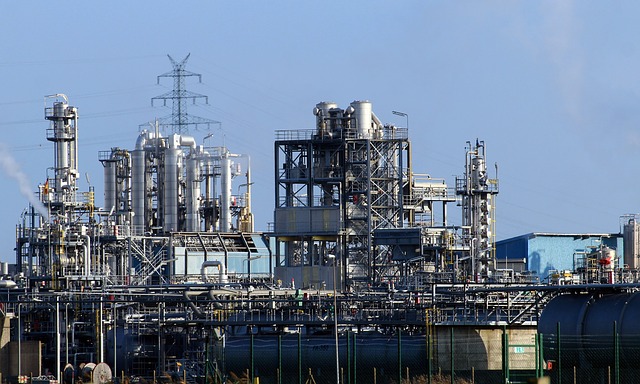 Details of the Technology Call
Due to information overload and knowledge gap in control rooms, operators are unable to respond quickly to profit draining variations in process flows, costing US petrochemical industry alone approx. US $20 Billion yearly. Today, companies use many manual tools, and multiple groups (operations, process and reliability) are involved in solving issues with process improvement.
NTWIST is an artificial intelligence (AI) company building industrial process improvement platform to save industrial facilities millions of dollars through revolutionary process decision management.
The company enables high performance in industrial facilities by integrating facility control systems with artificial intelligence to drive throughput, reduce costs and maximize profit.
NTWIST's techniques are interdisciplinary spanning through chemical engineering, control engineering, mechanical, physics, mathematics and computer science fields. The company is able to do this using the latest cutting edge Artificial Intelligence and industry and research experience of the team.
In terms of the company's innovative solutions, NTWIST exclusive extractors/drivers allow connecting any SCADA/DCS provider and collecting data from source. NTWSIT plug and play AI integrated platform is being offered as On-Premise (within the client firewall) or as SaaS (Cloud), and provide reports through mobile or web.
The initial implementation in Oil and Gas and Mining industries are able to achieve 5-35% improvements in profit in the form of improved throughput, reduced chemical usage or energy consumption and improved product quality.
Therefore, the company is looking to co-develop an industrial research of AI modes that can improve performance of equipment or a process along with remote monitoring activities. Also, it is looking for partners that can leverage existing research.
Preferences / Requirements for Potential European Partner(s)
The following are the important aspects NTWIST is looking for in a European partner:
The company is looking to partner with Chemicals or equipment manufactures that will be used in process industry such as Oil and Gas, Mining, Paper and Pulp, Petrochemicals, etc.
For the company to research and develop AI modes, it requires from partners with access data and subject matter expertise in the Industry they operate.
Related keywords
Automation, Robotics Control Systems
Artificial Intelligence (AI)
Remote Control
Internet of Things
Process control and logistics
Paper Technology related to Construction Technologies
Measurement devices
Mining Technologies
Mining and extraction
Sensors & Wireless products
Paper Technology related to Sylviculture, Forestry, Forest Technology
Pulp Technology
Measurements and Standards
Measurement Tools
Sensor Technology related to measurements
Remote sensing technology
Artificial intelligence related software
Controllers
Energy Market
Oil and Gas Exploration and Production
Equipment and instrumentation
Production services
Oil and Gas Drilling, Exploration and Extraction Equipment
Chemicals and Materials
Process control equipment and systems
About German-Canadian Centre for Innovation and Research (GCCIR)
Economic Promotion Agency from Canada
German-Canadian Centre for Innovation and Research (GCCIR)
The German-Canadian Centre for Innovation and Research (GCCIR) is a multilateral initiative for the development of German-Canadian, and more broadly European-Canadian, research and business relations. It is based in Edmonton, Alberta and is located in the TEC Edmonton Business Incubator. The Centre provides support for the exchange of information, development of networks, and the establishment and cultivation of collaborative partnerships in academia, business, and industry.

The GCCIR, along with Innoget, is the co-organizer of the GCCIR Matchmaking Symposium in Barcelona, to be held on November 19, 2018 in Barcelona (Spain). With the support of the Centre for the Development of Industrial Technology (CDTI) and ACCIÓ, the Agency for Business Competitiveness of Catalonia, the symposium is a unique opportunity for all Spanish organizations to connect with Albertan partners to jointly develop R&D projects eligible to receive funding under the Alberta-Europe Technology Collaboration Fund as well as other funding programs to be presented during the event.

From the Alberta side, roughly 15 to 20 Albertan SMEs (small-to-medium sized enterprises) will participate in the symposium for the purpose of meeting potential R&D partners based in Spain. Furthermore, during the event, the German-Canadian Centre for Research (GCCIR), the Centre for the Development of Industrial Technology (CDTI) and ACCIÓ will present the available funding programs that both Spanish and Albertan partners could apply to fund the resulting projects related to the industrial sectors below:

Nanotechnology // Geospatial // Drones // Cleantech // Health and e-Health // ICT // IOT // Materials // Energy
Technology Calls on Innoget are directly posted and managed by its members as well as evaluation of proposals.
Innoget is the trusted open innovation and science network aimed at directly connect industry needs with professionals online.
FAQs
The average response rate for this user is 4 weeks
The posting company will directly contact you to open up discussions about your proposal and collaboration opportunities.
You will also be notified and receive feedback from the posting company. You can always transform your proposal into a Technology Offer and post it to other members at no cost.