Desired outcome
As a participant of the upcoming symposium "2nd GCCIR Matchmaking Symposium" organized by Innoget and GCCIR next November 25th, 2019 in Barcelona (Spain), the company Nanoprecise Sci Corp. is seeking European partners to meet at the Barcelona event to develop a joint collaboration project.

Nanoprecise is specifically interested in European partners, including large-end users, system integrators, OEMs, distributors, and EU technology firms, to complement their offering with Nanoprecise's niche solution for machine predictive maintenance. Further details are described below.

In case you are interested in meeting Nanoprecise Sci Corp. in Barcelona to discuss a potential collaboration, please register for free to the symposium clicking the "Register to the symposium" button above.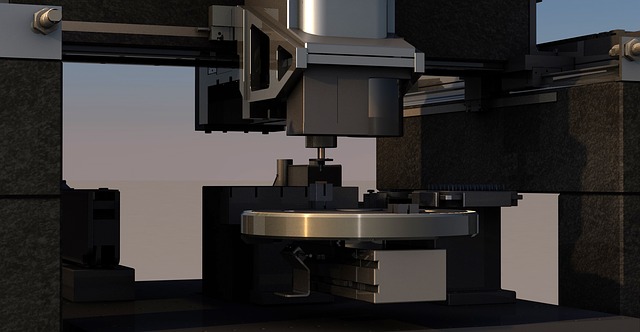 Details of the Technology Call
Nanoprecise has created a "unique" patent-pending solution (hardware + software) that combines physics, material science, and data analytics to diagnose issues with physical assets such as machinery and predicts the "Remaining Time to Failure".
A seamless IoT network architecture is established at the site using Cell Boosters and Cellular Routers. The sensor is far superior in terms of specs than anything similar available in the market, extracting RPM, vibration, sound, temperature and humidity information, all from one sensor. The wireless sensor measures vibration up to 16000 samples/sec, acoustic emission up to 80,000 samples/sec, and connects to the Internet within 5 minutes after installation. The sensors battery lasts 1-3 years, depending on the update frequency.
The software –which is built on AI algorithm that are only limited to research papers until now- analyzes the data from various sensing elements and achieved anomaly detection, fault characterization and remaining useful life prediction. Further sensor data is transmitted to Nanoprecis's Cloud where complex machine learning algorithms are used to detect faults or failures in rorating machineries. The fault characterization algorithm detects bearings, shaft, gears vanes and other structural faults with more than 95% accuracy.
The solution can be deployed cost effectively and utilized on the ~70% of machinery that is not monitored today because it has not been economically viable, until now.
The information is presented to the end-user through a user-friendly dashboard on a real-time basis.
Since the foundation of the company in January 2018, Nanoprecise Sci Corp. has worked with customers spanning across the Oil and Gas, Mining, Utilities, HVAC and Infrastructure sectors.
The company is attending the 2nd GCCIR Matchmaking Symposium with the hope to:
Connect with top tier European enterprises
Meet and establish relationships with key firms in the industrial applications of AI and IoT sectors
Develop partnerships and potential R&D projects for potential future co-innovation
Partner with the system integrators, OEMs or distributors, so as to complement their offering with the company's niche solution for machine predictive maintenance
Partner with a large end user who can use the company's technology on a multitude of assets that they already own
Explore the feasibility of unique studies that are theoretically possible with the company's technology
Foster R&D collaborations and business relationships with EU technology firms in the AI and IoT sectors, including key global customers and end-users
Preferences / Requirements for Potential European Partner(s)
The following are the important aspects Nanoprecise is looking for in a European partner:
It would be great if the joint technology partner has labs or sample equipment to test Nanoprecise's technology and validate it
Companies that have access to large data sets for rotating equipment performance
Companies that have proven experience in the development of IOT devices and machine learning
Related keywords
Artificial Intelligence (AI)
Internet of Things
Quality Management System
Measurement devices
Mining Technologies
Mining and extraction
Sensors & Wireless products
Measurements and Standards
Sensor Technology related to measurements
Computer related
Artificial intelligence related software
Energy Market
Oil and Gas Exploration and Production
Industrial Products
Industrial Automation
Industrial measurement and sensing equipment
Process control equipment and systems
Robotics
Machine vision software and systems
Numeric and computerised control of machine tools
Industrial Equipment and Machinery
Machine tools, other metal working equipment (excluding numeric control)
Hoists, cranes and conveyors
Other industrial process machinery for textile, paper and other industries
Other industrial equipment and machinery
Industrial Services
Process control and logistics
About German-Canadian Centre for Innovation and Research (GCCIR)
Economic Promotion Agency from Canada
German-Canadian Centre for Innovation and Research (GCCIR)
The German-Canadian Centre for Innovation and Research (GCCIR) is a multilateral initiative for the development of German-Canadian, and more broadly European-Canadian, research and business relations. It is based in Edmonton, Alberta and is located in the TEC Edmonton Business Incubator. The Centre provides support for the exchange of information, development of networks, and the establishment and cultivation of collaborative partnerships in academia, business, and industry.

The GCCIR, along with Innoget, is the co-organizer of the GCCIR Matchmaking Symposium in Barcelona, to be held on November 19, 2018 in Barcelona (Spain). With the support of the Centre for the Development of Industrial Technology (CDTI) and ACCIÓ, the Agency for Business Competitiveness of Catalonia, the symposium is a unique opportunity for all Spanish organizations to connect with Albertan partners to jointly develop R&D projects eligible to receive funding under the Alberta-Europe Technology Collaboration Fund as well as other funding programs to be presented during the event.

From the Alberta side, roughly 15 to 20 Albertan SMEs (small-to-medium sized enterprises) will participate in the symposium for the purpose of meeting potential R&D partners based in Spain. Furthermore, during the event, the German-Canadian Centre for Research (GCCIR), the Centre for the Development of Industrial Technology (CDTI) and ACCIÓ will present the available funding programs that both Spanish and Albertan partners could apply to fund the resulting projects related to the industrial sectors below:

Nanotechnology // Geospatial // Drones // Cleantech // Health and e-Health // ICT // IOT // Materials // Energy
Technology Calls on Innoget are directly posted and managed by its members as well as evaluation of proposals.
Innoget is the trusted open innovation and science network aimed at directly connect industry needs with professionals online.
FAQs
The average response rate for this user is 4 weeks
The posting company will directly contact you to open up discussions about your proposal and collaboration opportunities.
You will also be notified and receive feedback from the posting company. You can always transform your proposal into a Technology Offer and post it to other members at no cost.