Desired outcome
In Personal Care products, synthetic polymers (e.g. Polyacrylates) are mostly - but not exclusively - used as thickening agents. Already small quantities (< 1%) enable the formation of a gel network, which is most desired for the product handling and appearance, as well as the sensorial properties. Since most synthetic polymers are not biodegradable, they may fall under the scope of being a microplastic and could therefore be imposed to labeling in nearby future.

This threat is most unwanted by personal care companies and their suppliers, which in turn results in a growing interest for green alternatives. Currently used biopolymers (e.g. Xanthan Gum, Cellulose, etc.) do not show the same performance as their synthetic acrylate-based counterparts. Same is valid for green polymers, which are based on biorenewable monomers (e.g. glycerol, sebacic acids, etc.). At the moment, the skin feel and the viscosity building properties of these bio- and green polymers do not meet the requirements of the broad market, and remain thus rather a niche product.

Despite the huge interest of the industry in green alternatives, successful candidates are a rarity, due to numerous technical and commercial hurdles. It is therefore most important to find partnerships with universities, start-ups, or well-established companies, which may lead to the development of new biorenewable building blocks and technologies.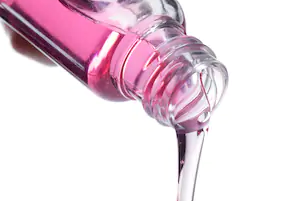 Requirements
To succeed in the development of biorenewable polymers, the company would like the scout to search for the following technologies:
Biorenewable building blocks. Yet unknown or new to the Personal Care market.
Biopolymers, with the potential of being used in Personal Care
New technologies to obtain (e.g. extractions, biosynthesis, etc.) biopolymers
New technologies to obtain (e.g. extractions, green synthesis, etc.) biorenewable building blocks. Also relevant for building blocks, which are known to the Personal Care market, if production process is of greater interest (better turnover & price, less waste, etc.)
All materials shall be derived from non-animal sources, e.g. terrestial and maritime plants, fungi, etc.
Discarted solutions
There is no interests in building blocks, which are widely known within the Personal Care market, such as succinic acid, fumaric acid, malic acid, 3-hydroxy propionic acid, aspartic acid, glucaric acid, glutamic acid, itaconic acid, levulinic acid, glycerol, sorbitol, xylitol/arabinitol. Exempt are technological innovations, which enable a more interesting production process of these or other well known green building blocks (better turnover & price, sustainability, etc.).
Possible solution areas
The technology of biorenewable polymers can be applied within the Personal Care market in following applications: - Shampoos and shower gels – thickening agent, suspension aid - Skin and Body Care – thickening agent, suspension aid, emulsion stabilizer
Related keywords
Industrial manufacturing, Material and Transport Technologies
Materials Technology
Physical Sciences and Exact Sciences
Chemistry
Biological Sciences
Agriculture and Marine Resources
Protecting Man and Environment
Clean Production / Green Technologies
Consumer related
Consumer Products
Health and beautty aids, Cosmetics
Polymer (plastics) materials
personal care
About Us
Large Enterprise from Germany
Organization from Germany
We are a world leader company in performance chemicals with operations in over 50 countries.
Technology Calls on Innoget are directly posted and managed by its members as well as evaluation of proposals.
Innoget is the trusted open innovation and science network aimed at directly connect industry needs with professionals online.
FAQs
The average response rate for this user is 4 weeks
The posting company will directly contact you to open up discussions about your proposal and collaboration opportunities.
You will also be notified and receive feedback from the posting company. You can always transform your proposal into a Technology Offer and post it to other members at no cost.