Desired outcome
We would like to biodegradable film-forming agents (technology and/or ingredient ) in personal care formulations.

Seeking film-building properties and ideally film-building properties show water-resistance. They are not only biopolymer but also biodegradable polymers and non-polymeric solutions.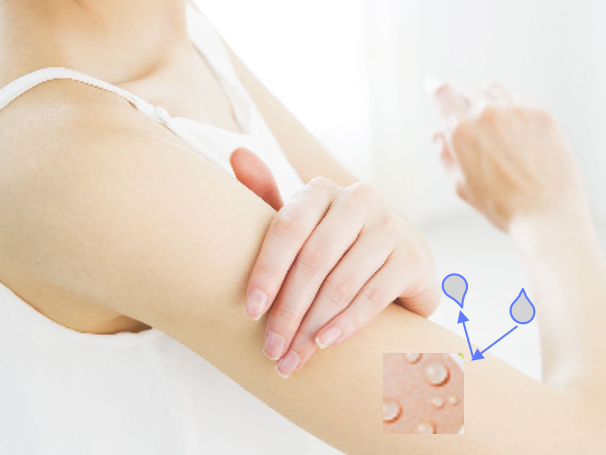 Details of the Technology Call
Evaluation criteria are:
Water resistancy and spreadability in personal care

Criteria are:
- Non-persistent, preferably readily or inherently biodegradable
- Degrade to non-toxic components
- Approved or approvable for cosmetic use

Should have:
- MSDS

NIce to have:
- Toxicology, genotoxicity, ecotoxicity and degradability data for the proposed compounds should be available
- Experimental data on water-resistance
- Sample

Definition of words:
- Biodegradable : In accordance with OECD 301/302
- Film former : After application of personal care product on the skin, the products and/ or some ingredients could form the film on the skin.
- Water resistance : The film could not be dissolved in water and the film could protect our skin. Even if the film could be dissolved in water, it could be not completely washed out and could be some residue on the skin after water application, and then the products and/ or some ingredients could fix on the skin

Related keywords
Coatings
Materials Technology
Industrial Technologies
Chemical Technology and Engineering
Textiles Technology
Printing
Food Technology
Adhesives
Consumer Products
Health and beautty aids, Cosmetics
Chemicals and Materials
Coatings and adhesives manufactures
Polymer (plastics) materials
Fibre-reinforced (plastic) composites
paint
laundry
biodegradable
About Us
Large Enterprise from European Union
Organization from European Union
We are a FMCG company with global and multinational brands. Our business is highly R&D driven. We sell our products worldwide and target considerable market sizes with our innovations.
Technology Calls on Innoget are directly posted and managed by its members as well as evaluation of proposals.
Innoget is the trusted open innovation and science network aimed at directly connect industry needs with professionals online.
FAQs
The average response rate for this user is 4 weeks
The posting company will directly contact you to open up discussions about your proposal and collaboration opportunities.
You will also be notified and receive feedback from the posting company. You can always transform your proposal into a Technology Offer and post it to other members at no cost.