Desired outcome
The main goal is to find materials or chemicals derived from gaseous carbon sources, e.g. CO2, CO, etc that may be useful for applications such as but not limited to emulsification, dispersing, thickening, texturing, film formation, etc. Gaseous carbons of a pollutant source as a starting material will be preferred. The materials or chemicals product can range from organic materials, including simple molecules to (preferably biodegradable) polymers, including macromolecules or inorganic materials.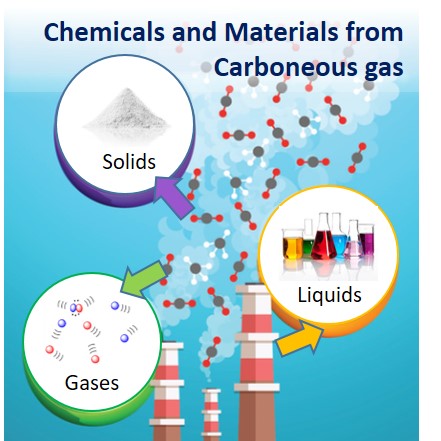 Details of the Technology Call
The materials are to be used in skin care products, so (eco)toxicologically safe profile is mandatory. Preferentially, (eco)toxicological data for the proposed material should be supplied.

Technologies and processes in producing the raw material should be based on green chemistry principles. When energy intensive processes are involved, explanations of energy sources are expected. Use of or the possibility to use renewable energy is favoured

Evaluation will be performed according to the priorities: suitable chemical composition, performance, applicability particularly as skin care material and (eco) toxicological profile. Materials synthesized in accordance to green chemistry principles are desired.

Requirements
Inventor should be able to show and explain the technical properties of the materials based on their application. All states of materials or chemicals; gas, liquid or solid would be considered. Residual precusors and catalysts are also critical for toxicology reasons. Therefore, they shold be removed from the final product. When present due to unavoidance, inventor should provide information about th efact irself and the amount. Unless neccesary, molecules should have molecular weights above 500 Da. Synthesis process desired, when information can be disclosed. Life cycle assessment (LCA) or environmental product declaration (EPD) information would be a plus.
Discarted solutions
Fossil feedstocks as well as biomass that can serve as food are not desired here. If the latter serves as model feedstock clear plan for the future to change the feedstock according the briefing need to be presented.
Possible solution areas
The focus is on functionality, without limitation on the applications, including but not limited to emulsification, dispersing, thickening, texturing, film formation, cleansing, solvent for other molecules etc.
Related keywords
Industrial manufacturing, Material and Transport Technologies
Industrial Technologies
Energy Technology
Physical Sciences and Exact Sciences
Biological Sciences
Agriculture and Marine Resources
Agrofood Industry
Protecting Man and Environment
Social and Economics concerns
Genetic Engineering / Molecular Biology
Medical Health related
Energy Market
Consumer related
Industrial Products
Other
About Us
Large Enterprise from European Union
Organization from European Union
We are a FMCG company with global and multinational brands. Our business is highly R&D driven. We sell our products worldwide and target considerable market sizes with our innovations.
Technology Calls on Innoget are directly posted and managed by its members as well as evaluation of proposals.
Innoget is the trusted open innovation and science network aimed at directly connect industry needs with professionals online.
FAQs
The average response rate for this user is 4 weeks
The posting company will directly contact you to open up discussions about your proposal and collaboration opportunities.
You will also be notified and receive feedback from the posting company. You can always transform your proposal into a Technology Offer and post it to other members at no cost.