Desired outcome
Waxes are typically make up of linear or branched-chain hydrocarbon chains and can contain polar functionalities like e.g. ester or amide groups. Their importance has been well recognized, especially with the growing demand of modern consumer products like packaging, cosmetics and pharmaceutical. Plant-based or renewable waxes are also gaining favor in recent years due to higher sustainability compared to fossil based waxes.

We are seeking sustainable green oxidative cleavage process that can convert renewable ester waxes, like rice bran wax and sugar cane wax, to similar end products obtained by conventional processes. Many oxidative cleavage processes are already established in the industry, but not many are eco-friendly. Furthermore, with the shifting focus from fossil waxes to plant-based waxes, alternative oxidative technologies do result in chemically different products from different plants. Here the company is keen to explore modern bleaching technologies or to work with technology-partners with bleaching experiences on renewable materials.

The company is open to partners from any country and to a variety of cooperation. Research cooperation agreements with research organizations might yield into publications or consequent R&D contracts. Depending on the stage of technology readiness, an out-licensing of the process is possible or a joint venture might be a way to further develop for feasibility studies for a pilot scale up.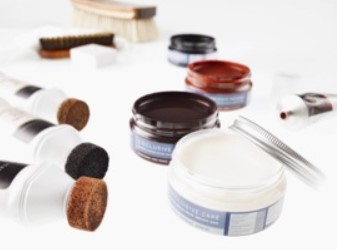 Details of the Technology Call
We are seeking eco-friendly bleaching and oxidative cleaving process for plant-based ester waxes and is keen to explore modern bleaching technologies or to work with technology partners with bleaching experience on renewable feedstock.
The proposed technology should be at least at technology readiness level (TRL) 4 (technology validated in lab) and along with demonstrate laboratory or pilot scale data.
Related keywords
Industrial manufacturing, Material and Transport Technologies
Materials Technology
Industrial Technologies
Clean Industrial Technologies
Chemical Technology and Engineering
Organic Chemistry
Protecting Man and Environment
Industrial Products
Chemicals and Materials
Lubricants and functional fluids
Speciality/performance chemicals
Other speciality chemicals
wax
oxidation
About Us
Large Enterprise from Germany
Organization from Germany
We are a world leader company in performance chemicals with operations in over 50 countries.
Technology Calls on Innoget are directly posted and managed by its members as well as evaluation of proposals.
Innoget is the trusted open innovation and science network aimed at directly connect industry needs with professionals online.
FAQs
The average response rate for this user is 4 weeks
The posting company will directly contact you to open up discussions about your proposal and collaboration opportunities.
You will also be notified and receive feedback from the posting company. You can always transform your proposal into a Technology Offer and post it to other members at no cost.