Desired outcome
A large Japanese corporation is seeking sensor technology for surface displacement of wall of tunnels especially for disaster prediction and prevention. The company values technology proposals based on test data.
Potential partnership includes collaborative development, out-licensing of asset or technology and possible funding opportunity depending on the term.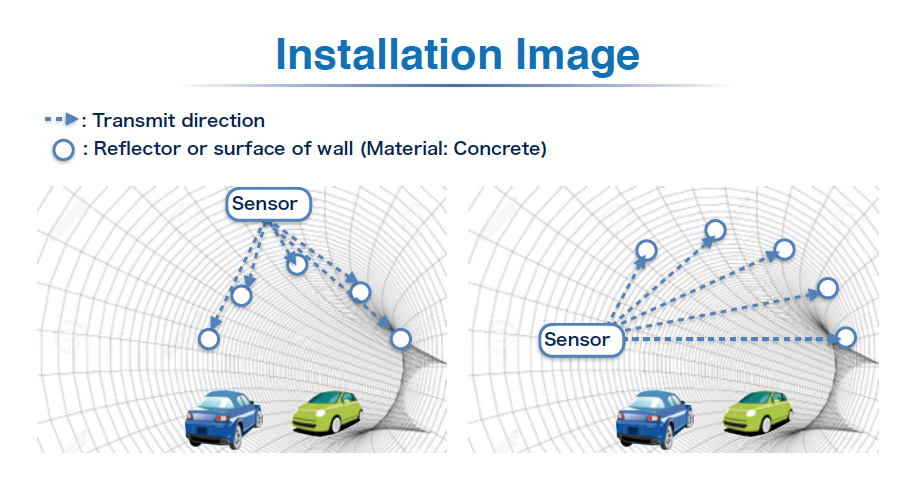 Details of the Technology Call
Specifications:
• Accuracy/ Precision: ±0.05mm - ±0.5mm (actual value)
• Distance between sensor and object: 10cm - 20m
• Number of sensor: 1
• Number of object: 1~5
• Material of object: Concrete
• Amount of displacement: 1mm - 10cm
Test data (if any):
- Multi-point displacement test (Number of object: 1 - 5)
- Distance changing test(between sensor and object: 10cm, 50cm, 1m, 5m, 10m, 20m)
- Object changing test (Reflector type, Concrete material)
- Obstruction test: (Obstruction: metal, equipment etc..)
- Humidity changing test (checking the humidity effect)
Test condition:
- Temperature: 15-20℃
- Humidity: 40-70%
Evaluation items:
Summary of idea; Possible application of the idea (more than one can be proposed); Test data, if available, Stage of the asset (if the idea is an asset out-license); Any strengths or differentiating points of the idea, such as novelty or feasibility (if available); IP status.
Related keywords
Internet of Things
Industrial Technologies
Safety & systems
Sensors & Wireless products
Measurements and Standards
Measurement Tools
Other Non Destructive Testing
Sensor Technology related to measurements
Protecting Man and Environment
Safety
Industrial Products
Industrial Equipment and Machinery
Mining machinery
About Primary Care Innovation Consulting
Innovation Intermediary from United States
Primary Care Innovation Consulting
New type of innovation management and business development firm. Thought leadership, advisement and execution directed towards companies' growth by open innovation. Services include:

• Training, mentoring and management of clients' internal innovation process
• Innovation Fatigue prophylactics
• Proactive strategy consulting
• Vendor independent problems "diagnostics" and outsourcing
• Technology scouting and external innovation vendors management
• Partnership and networking access across industries and geographies
Technology Calls on Innoget are directly posted and managed by its members as well as evaluation of proposals.
Innoget is the trusted open innovation and science network aimed at directly connect industry needs with professionals online.
FAQs
The average response rate for this user is 4 weeks
The posting company will directly contact you to open up discussions about your proposal and collaboration opportunities.
You will also be notified and receive feedback from the posting company. You can always transform your proposal into a Technology Offer and post it to other members at no cost.