Desired outcome
Flow assurance is relevant for all processes where materials or fluids are pumped through pipelines e.g. blood in veins, sewer lines, and production processes. Undesired deposition of solid deposits in pipelines can lead to plugging. Besides mechanical solutions, different concepts based on chemical solutions are known. Such chemicals can prevent plugging of flow lines by solid deposits by inhibiting agglomeration, dissolution of solid deposits or inhibiting the formation of deposits.

We invite proposals from technology partners with relevant chemistry in place for novel chemical additives that can be used in at least one of the above mentioned concepts to avoid deposition of solid material in pipelines.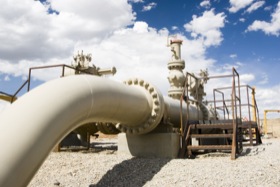 Details of the Technology Call
The proposed additive can be small ions, molecules or macromolecules. It must be soluble and fulfil at least two of the following technical functions:
Regulate crystal growth of biogenic, natural and synthetic materials
Delay nucleation processes for a certain period of time
Reduce propensity of solid particles to aggregate
Influence morphology and size magnitude of solid deposits
Affect thermal hysteresis
Reduce propensity of solid particles to deposit
Related keywords
Industrial manufacturing, Material and Transport Technologies
Materials Technology
Materials Handling Technology (solids, fluids, gases)
Industrial Technologies
Chemical Technology and Engineering
Special chemicals, intermediates
Physical Sciences and Exact Sciences
Chemistry
Gas, liquid and chemical injection
Chemicals and Materials
About Us
Large Enterprise from Switzerland
Organization from Switzerland
We are a world leader company in performance chemicals with operations in over 50 countries.
Technology Calls on Innoget are directly posted and managed by its members as well as evaluation of proposals.
Innoget is the trusted open innovation and science network aimed at directly connect industry needs with professionals online.
FAQs
The average response rate for this user is 4 weeks
The posting company will directly contact you to open up discussions about your proposal and collaboration opportunities.
You will also be notified and receive feedback from the posting company. You can always transform your proposal into a Technology Offer and post it to other members at no cost.