Summary of the technology
A family of compounds with enhanced thermal properties was jointly developed by chemistry and energy engineering researchers. This technology is under further development for obtaining compounds with the same thermal properties but from affordable natural sources i.e. fats and oils, usually considered by-products in the agro-food industry.

The University of Lleida seeks industrial partners with expertise in the sector of phase-change materials (PCMs) to adopt a new technology mainly useful for waste heat recovery procedures in the industrial sector. The type of partner sought is for the regulatory development and commercialization of the protected technology under a license agreement.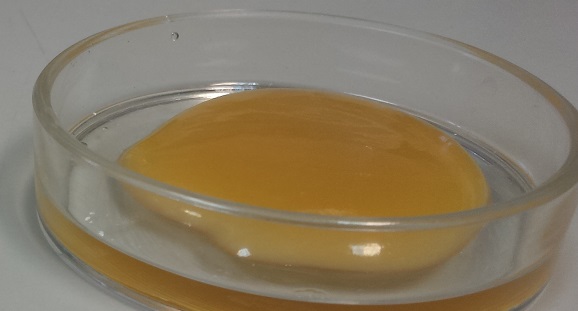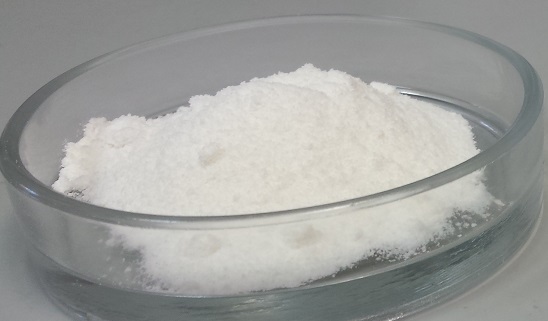 Description of the technology
The improvement of industrial processes in terms of energy efficiency and greenhouse reduction is a 'must' worldwide. The industrial sector accounts for 1/3 of the total energy being consumed in society. Due to inefficiency around 20 to 50% of this energy eventually becomes exhaust heat that could have been usefully reused for "clean" power generation employing waste heat recovery systems.
Our technology, based on new PCMs, is especially useful for applications in high energy saving processes and/or waste heat recovery procedures in the industrial sector. The main innovation relays on the nature of the compounds and their extraordinary thermal storage capacity - some display more than 200 KJ/Kg enthalpy of solidification - , when compared to commercial available products with similar properties (paraffines and salts). These compounds can also be produced from affordable natural sources like fats and oils from animal byproducts not intended for human consumption and consequently, could be considered as biological PCMs (bio-PCMs). This type of compounds would be environmentally friendly, recyclable and their production process reduces the CO2 fingerprint.
The PCMs market can be segmented by three major product categories: paraffin (45%), hydrated salts (33%) and Bio PCM and fatty acids (22%). Even paraffin and hydrated salts are the most common PCMs, they show several disadvantages. The increasing awareness about environment friendly technology and energy saving is driving the organic PCM market. The properties due to which these materials are gaining wide acceptance are non-corrosive, chemically stable, non-toxic, high latent heat of fusion and almost negligible super cooling.
Our technology is: 
A business opportunity in the field of industrial heat exchangers within the circular economy concept.
Organic compounds with ability to store and release large amounts of thermal energy
A family of compounds exhibiting these properties with applications in a broad range of sectors (industrial heat recovery, renewable energy, construction materials, healthcare, textile materials, …)
Some compounds display up to 4,5-fold higher capacity for thermal energy storage, when compared to other inorganic or organic marketed PCM.
Environmentally friendly and renewable, as these compounds could be produced from low-cost natural sources and/or industrial by-products (fats, oils, glycerol).
Applications
The demand for waste heat recovery is continuously growing under the rising commitment of the industry to reduce energy consumption, operational costs and carbon emissions. Accordingly to our final product special properties, the technology mostly fits for high energy saving or heat recovery procedures in the industrial sector, in particular for the reuse of heat generated in industrial processes operating between 100-500 °C. Organic Rankine Cycle (ORC) is a technology ideally suited for industrial process heat recovery where these new PCMs could have positive impact. However, endless applications exist for PCM in a broad range of industrial applications. Used as construction materials, these compounds enhance comfort, reduce energy consumption and reduce air conditioning/cooling dependence; in the health sector are useful for safe transportation of temperature-sensitive pharmaceuticals, biologics and blood products; in the textile industry, advanced clothes or sport shoes to assure regular temperature; for green energy, to store energy in solar panels.
Current development status
Technology validated in the lab for producing of this family of compounds from both commercial products and industrial by-products (fats and oils from slaughterhouse/meat industry; glycerol from biodiesel industry).
Desired business relationship
Patent licensing
Joint ventures
Technology development
New technology applications
Intellectual property status
Patent already applied for
P201531615
SPAIN

Technology Owner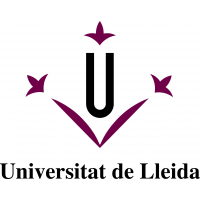 Universitat de Lleida
Research & Technology Organization
Related keywords
Industrial Technologies
Energy Technology
Rational use of energy
Other Energy Topics
Energy efficiency
Protecting Man and Environment
Environment
Waste Management
Energy Market
Energy Conservation Related
Industrial Products
Chemicals and Materials
Agricultural chemicals
About Universitat de Lleida
Research & Technology Organization from Spain
Universitat de Lleida
The Valorisation and Technology Transfer Unit (UViT) is the specialized unit for handling the IPR portfolio in the University of Lleida. The UViT works close to researchers in the fields of Agrifood, Biomedicine, Technology and Sustainability and Social Development to identify research results with market potential, to assess the community on the best IP protection strategy and to commercialise technologies through licensing-out agreements and the creation of technology-based companies.
Technology Offers on Innoget are directly posted and managed by its members as well as evaluation of requests for information. Innoget is the trusted open innovation and science network aimed at directly connect industry needs with professionals online.