Summary of the technology
Ecotoxicology is a multidisciplinary science which aims to assess how interaction between pollutants and the environment affects ecosystems, taking into account the susceptibility of individuals, populations and communities to be affected by and recover from any type of toxic stress.
Assessing ecological risk from pollutants requires preliminary research into the emission and transport of contaminating substances in the environment and the exposure to which live organisms may be subjected. Likewise, laboratory and/or field experiments help evaluate the toxic effects caused by different pollutants and exposure patterns. Finally, the results of these studies are combined to calculate the likelihood of ecosystems being affected by the use of potentially toxic substances.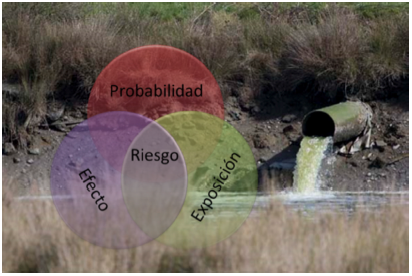 Description of the technology
Ecotoxicology and environmental risk assessment are applied in different fields:
Recording and evaluating chemical substances: Currently, any chemical substance launched in the market must undergo ecotoxicological assessment beforehand. Several European and national regulations (e.g. REACH) lay down basic criteria and guidelines on how this evaluation should be carried out and how the dossiers resulting from this assessment should be presented.
Environmental monitoring and ecological water status assessment: Any productive activity that can generate a harmful discharge into the environment must be regulated and monitored regularly. Ecological risk assessment studies can determine whether these activities comply with current regulations and quantify the impact on aquatic ecosystems caused.
Calculating ecological risk and development of predictive models: Changes in the production model and the use of chemicals call for predictive models able to resolve the issues arising from new environmental pollution scenarios. Mathematical models for contaminant transport, calculating the exposure and effects of the same on individuals, populations and ecosystems enable us to resolve these issues and identify effective measures to minimise the environmental risk caused by pollutants.
IMDEA WATER SOLUTIONS
At IMDEA Water we are specialists in scientific consultancy and the environmental risk assessment of pollutants. We have a multidisciplinary team responsible for:
Measuring of pollutants in water soil and sediment samples.
Toxicity assays with aquatic organisms at individual, population and community level (using microcosms).
Environmental monitoring of invertebrates and other aquatic organisms, and assessment of the ecological status of waters.
Calculating environmental risk of pollutants by means of predictive exposure and ecological models.
Guidance in the design of ecotoxicology experiments and dossier planning for contaminant recording and assessment.
IMPLEMENTATION SECTOR
Chemical industry (pharmaceutical sector, agrochemicals and manufacturing of domestic and personal hygiene products)
Wastewater treatment plants
Power plants and other industries generating environmental discharges
Ministry of environment and watershed management (Water Boards)
Farming cooperatives responsible for handling phytosanitary products
Environmental organisations (NGOs, foundations)
Related keywords
Assessment of Environmental Risk and Impact
Environment
Ecology
ecotoxicology
water
environmental pollution
About IMDEA Water Institute
Research & Technology Organization from Spain
IMDEA Water Institute
IMDEA Water, a research Institute focused on water management issues, is directed towards optimizing public and private decision-making processes, emphasizing on the link between water, public services, the economy and institutions. The scientific program of the Institute is based on the development of strategic lines for the integrated water management: management of sustainable bodies of water, quality pollution, water treatment and reuse and economic and institutional analysis.
The institute is equipped with high-level up-to-date specialized laboratories as: water, soils, geomatic, ecotoxicology and water biology labs, and pilot plants (mesocosms, microbial electrochemical technologies, land application systems and membranes technologies) for conducting the research activities.
Technology Offers on Innoget are directly posted and managed by its members as well as evaluation of requests for information. Innoget is the trusted open innovation and science network aimed at directly connect industry needs with professionals online.