Anonymous Organization

From United States
Responsive
Project Size Range :

50,000 - 250,000 €
Desired outcome
A new polymer formulation for artificial turf carpet fibers with higher resilience and shape retention/shape memory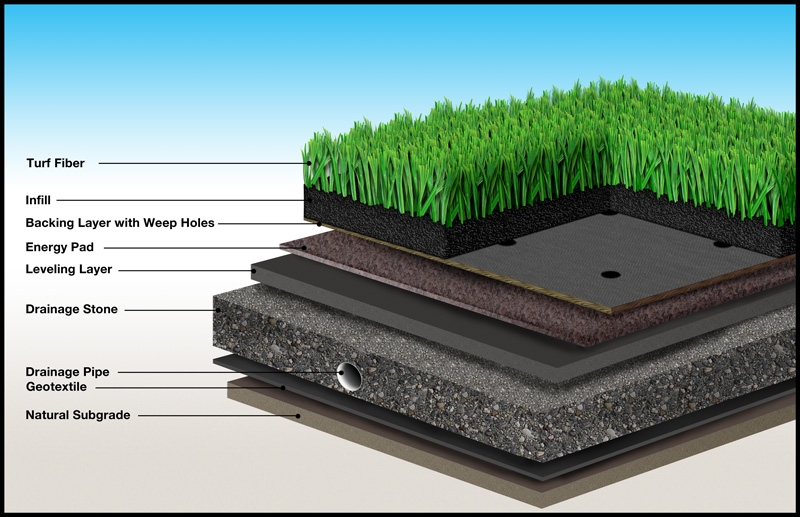 Details of the Innovation Need
First generation artificial turf was made of polyamide (nylon) and showed great resilience and toughness, but was very abrasive.
Existing turf carpet fibers are made from low density and linear low density polyethylene (LDPE & LLDPE) due to their soft touch and feel, as well as UV resistance, but are not as durable or resilient as the older polyamide fibers.
Formulation properties can be conveyed by the polymer blend or by other additives to the components.

Requirements
Material formulation that can be produced consistently in large production volumes
Cost of materials must be within the same order of magnitude
Fibers can be extruded as films or as monofilament fibers, though shaped monofilaments are prefered
Fibers should be wholly or largely infrared transparent or reflecting
High toughness and resistance to splitting or breaking
Discarded solutions
Nylon particulate within a polyethylene continuous medium
Direct bico extrusion of only nylon within polyethylene sheath
Possible solution areas
Novel polymers with increased softness and resilience
High resilience and soft polymer blends
Multiextrusion technologies
Multilayer films sliced and/or molded into fiber shapes
Nice to Have
High recyclability for post-industrial and Post-consumer materials
Production in North America or Europe
Recycled content and low carbon emissions
Related Keywords
Industrial manufacturing, Material and Transport Technologies
Extrusion
Plastics, Polymers
Polymer-based composites
Industrial Products
Chemicals and Materials
Plastic fabricators
Homogeneous injections/extrusions
Fibre-reinforced (plastic) composites
Polymer (plastics) materials
fiber
About Us
Manufacturer of artificial turf in the sports construction industry. As an industry-leader, we're actively investing in innovation and product improvement to deliver value for our clients. We specialize in a variety of sports applications and offer a comprehensive portfolio of solutions.
About Innovation Needs
Innovation Needs on Innoget are directly posted and managed by its members as well as evaluation of proposals. Innoget is the trusted open innovation and science network aimed at directly connect industry needs with professionals online.