Desired outcome
Lenta and GenerationS are looking for international startups!
The best projects will get the opportunity to launch a paid pilot and implement their solution within one of the largest retail chains with more than 250 hypermarkets and 135 supermarkets in more than 88 Russian cities.
LENTA Call for startups in Retail Tech is a new program powered by GenerationS for international startups offering ready, mature solutions in marketing, operations, HR, logistics, or supply chain, that have completed pilot projects, or have sales in the retail industry.
Startups can apply until November 08th.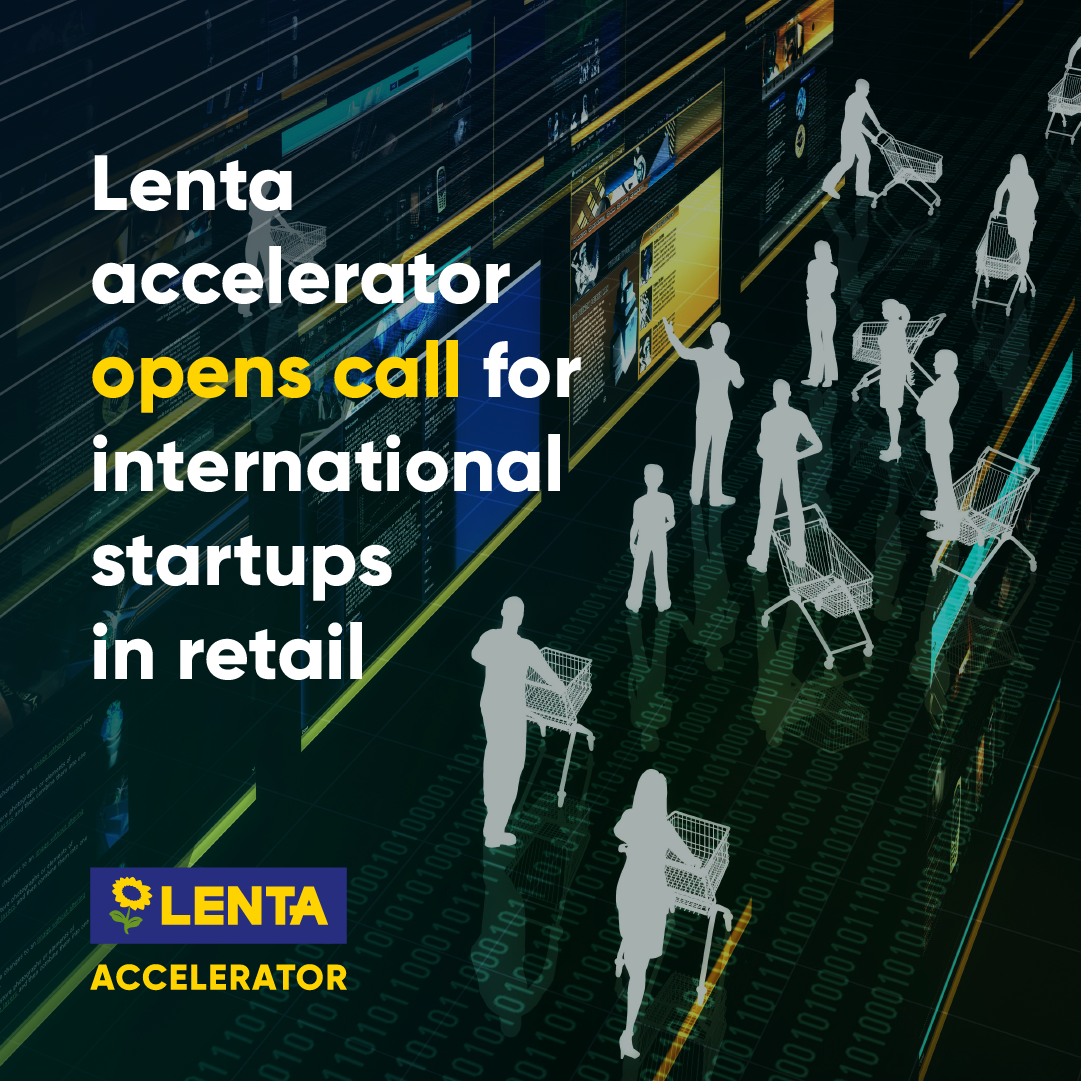 Details of the Technology Call
Lenta is the largest hypermarket chain and the fourth largest retail chain in Russia. The company operates over 250 hypermarkets and 135 supermarkets in 88 cities across Russia and serves over 16 million loyalty cardholders.
Lenta is offering an opportunity for international startups to launch joint pilot projects and enter Russia's growing retail market.
The experts will select the most promising projects, which will present their solutions at the pitch session to the management of Lenta. Based on the results of the pitch session, the best teams will get the opportunity not only to start paid pilots but also the possibility of long-term cooperation both with the company itself and with other corporations of the Severgroup – an Investment Group which also includes Lenta. The program is held online.
What's next?
1. Submit your application: https://lenta.generation-startup.ru/
2. Pass the screening
3. Launch a pilot project with Lenta
4. Become Lenta's potential partner and cooperate with other companies of the Severgroup investment group.
The program is free of any charges, we don't take equity from startups.
Requirements
TRL 8+
Realized pilot projects in the retail industry
Ready-to-pilot in Russia
Possible solution areas
Retail
Marketing
HR
Operations
Supply chain and logistics
New materials
Related keywords
Operation Planning and Scheduler System
Process control and logistics
Supply chain
Logistics
Energy efficiency
Measurements and Standards
Operating systems and utilities
Consumer related
Leisure and Recreational Products and Services
Retailing
Discount stores
Food and Beverages
marketing
hr
About GenerationS Corporate Accelerator Based on RVC
Public Agency from Russian Federation
GenerationS Corporate Accelerator Based on RVC
GenerationS is a corporate innovation development platform and the largest corporate accelerator in Russia&CEE.
In 2018 GenerationS became the first Russian accelerator in Global Accelerator Network (GAN) created by Techstars and the best corporate accelerator in Europe according to Corporate Startup Summit.
In 2019 it was selected as TOP-5 public business accelerators by UBI Global
Technology Calls on Innoget are directly posted and managed by its members as well as evaluation of proposals.
Innoget is the trusted open innovation and science network aimed at directly connect industry needs with professionals online.
FAQs
The average response rate for this user is 4 weeks
The posting company will directly contact you to open up discussions about your proposal and collaboration opportunities.
You will also be notified and receive feedback from the posting company. You can always transform your proposal into a Technology Offer and post it to other members at no cost.