Desired outcome
• 30% improvement in resource utilization.
• 30% increase in overall productivity
• Improved employee retention rates due to solution enabling novel employment practices (e.g. reduced working hours for highly productive employees, etc.)
• 50% reduction in instances of manpower imbalances caused due to poor recruitment / over recruitment of personnel.

The solution should be one which the industry would readily accept and adopt, with minimal resistance from employees.

It should enable warehouse operators to efficiently measure, improve, recognize, retain and reward the worker based on their productivity level.

With such a solution, it would enable effective management of the workforce in post-COVID19 world.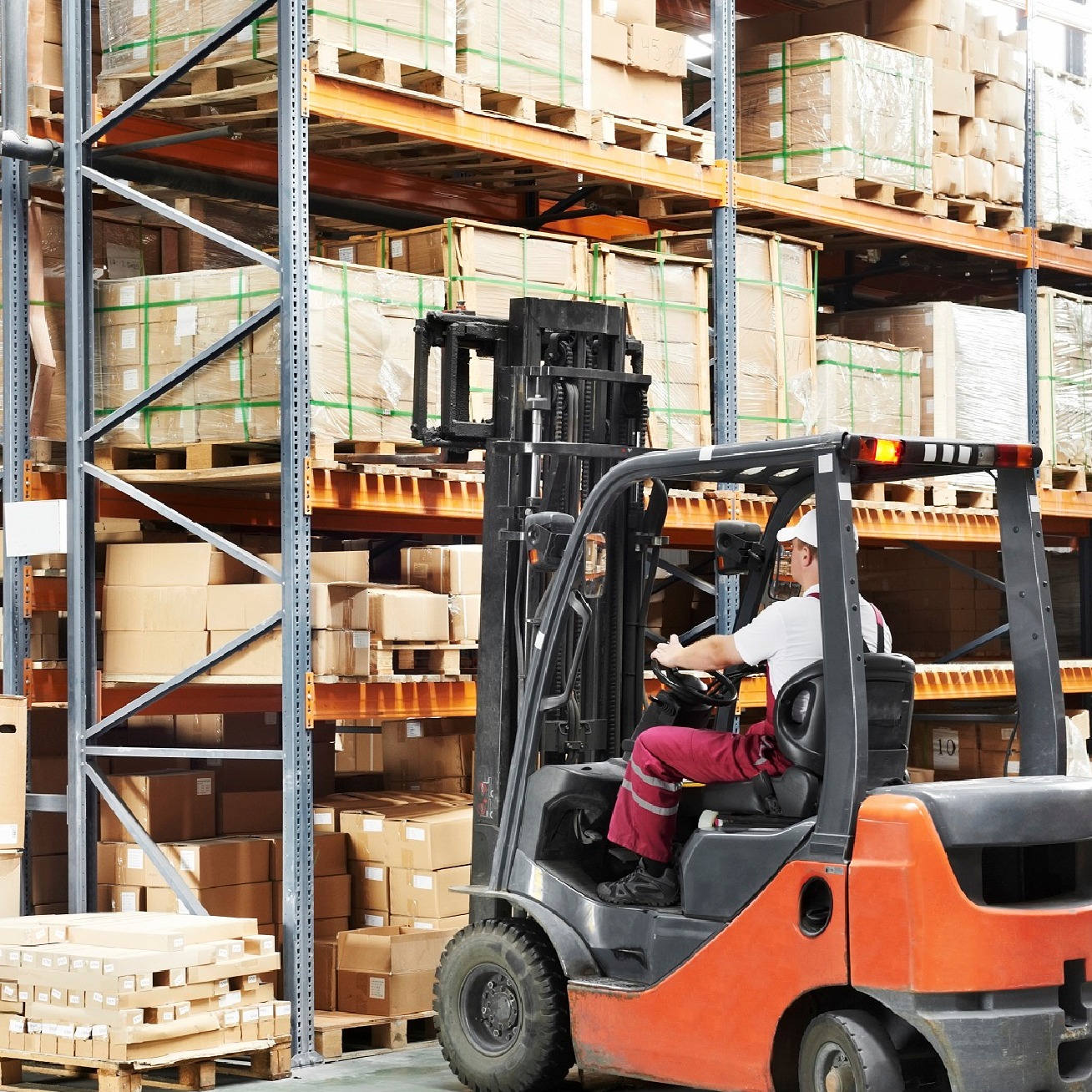 Background
YCH is seeking an effective, cost efficient and user-friendly resource management and planning solution which enables optimisation of productivity with regard to manpower and equipment utilisation. Notably, the platform will also cater to post-COVID 19 work settings, where operations has to factor in Business Continuity Planning (BCP) requirements, social distancing and workforce segregation.
Existing resource planning and workforce management solutions are not catered to suit such operations. Current resource planning and workforce management solutions are effective in environments where the materials and processes are standardized. However, in the warehousing & logistics industry, the variables and environment are highly dynamic and unpredictable, with the handling of different types of cargo. A logistics company operating in a highly dynamic and fluid post-COVID environment, has to be quick and agile in redeploying resources to functions that require greater assistance.
We are seeking a solution that is able to monitor and track the productivity of manpower and equipment utilisation, and pinpoint areas to allow for adjustments in resource deployment. This solution should be able to be deployed in different warehouse operation sizes.
Requirements
The platform is envisaged to be powered by IoT devices and machine learning capabilities. It should be able to provide value through tracking, visualisation, analysis, prediction and optimisation.
Interoperable Solutioning. This solution should be able to integrate with our existing software solutions including enterprise resource planning (ERP) and warehouse management systems (WMS).
Managing Staffing Requirements. Our distribution centre has many customers from different sectors, hence there are different peak-season period where resources are not being fully maximised. In a post-COVID world scenario, there has to be granularity of data to allow for a
"safe" workplace. Tracking the location of the individual is desirable, not necessarily to an exact location, but to that of the floor level for example.
Possible methods of tracking include, but not limited to:
The solution we are seeking should be able to cater to the multiple skills possessed by our employees, and be able to optimally allocate resources to the task at hand, without overburdening the employee.
The solution should be able to track the utilisation of equipment, such as forklifts and reach trucks.
Based on the data collected, the solution should be able to calculate the predicted level of productivity for each day, based on the number of employees available and their individual productivity level. Such calculations may be used to provide recommendations for optimal resource allocation, in fulfilling the total number of orders for the day.
The system should be able to calculate the gaps between order to fulfil and total predicted productivity. It should be able to recommend any additional manpower required to cover bottleneck activity and identify the suitable worker who is available and at the appropriate location to carry out the task.
Warehousing activities include
Inbound – Unloading container

Inbound – Receiving (gantry & scanner)

Inbound – Put away (automated guided vehicle (AGV))

Storage (automated storage and retrieval system (ASRS))

Outbound – Process Order (WMS)

Outbound – Staging (AGV)

Outbound – Picking (robotic arms & scanner)

Outbound – Shrink Wrap (wrapping machine)

Outbound – Loading container
Possible solutions include, but not limited to
Gamification - Incentivizing employee to strive to work harder for different tiered rewards based on their individual performance result.

Artificial Intelligence (AI) & Data Analytics – Perform analytics via AI models and algorithms, based on productivity metrics of the worker and utilisation of equipment, to recommend optimal resource allocation

Human Resource Information System (HRIS) - Tracking employee skillset and recommend training for employees lacking in specific skills. The system should be able to recommend distribution between permanent and temporary staff based on the workload.

System based coaching – Having the system be able to coach employees on best practices for their relevant tasks in order to improve productivity, accuracy, safety and enable inexperienced employees to learn on-the-job with minimal human instruction.

Group learning – Ability for various employees to contribute best practices, past experiences and/or suggestions to improve upon existing processes in a forum that can be moderated by supervisors / managers and later incorporated into the system based coaching module.
Minimum Required Technology Readiness Level (TRL)
Level 7
Trade and Connectivity Challenge 2020
The present Innovation Call is part of the Trade and Connectivity Challenge 2020 co-organised by Enterprise Singapore along with IPI Singapore.
Singapore's position as a strategic trade hub is backed by its strong regional networks and connectivity. In recent years, Singapore has also transformed into a hub for innovation activity.
The Trade and Connectivity Challenge (TCC) leverages Singapore's vibrant ecosystem of global trade, connectivity and innovation as a call for solutions to drive partnerships in the aviation, maritime, land mobility, logistics, and trade sectors. Now, in its second year, TCC 2020 continues to provide opportunities for startups and SMEs to co-innovate, deploy, and adopt innovative solutions.
Enterprise Singapore, together with IPI, invites you to showcase your innovative solutions in growth areas, such as big data analysis, Internet of Things and sustainability post-COVID19.
Related keywords
Electronics, IT and Telecomms
Digital Systems, Digital Representation
Data Processing / Data Interchange, Middleware
Internet of Things
Process control and logistics
Process automation
Process Plant Engineering
Protecting Man and Environment
Safety
Environment
Ecology
Environmental Engineering / Technology
Remote sensing technology
Clean Production / Green Technologies
Life Cycle Assessment
Social and Economics concerns
Data processing, analysis and input services
Big data management
Process control equipment and systems
Covid-19
resource sharing
digital platforms
About Innoget
Small and Medium Enterprise from European Union
Innoget
Innoget is the awarded open innovation network for technology transfer and technology scouting.

Trusted by thousands of institutions and professionals in 180+ countries, Innoget provides a state-of-the-art platform to market your technologies, find innovation, research and funding partners, and speed up your innovation projects by connecting with verified innovators and researchers from world-class organizations.

Our smart matchmaking algorithm simplifies the initial connection for successful partnerships between companies, research centers, startups, investors and science, and technology parks, facilitating the identification of potential stakeholders, increasing the engagement received and initiating more interactions to drive innovation.

Get started now with a free account!
Technology Calls on Innoget are directly posted and managed by its members as well as evaluation of proposals.
Innoget is the trusted open innovation and science network aimed at directly connect industry needs with professionals online.
FAQs
The average response rate for this user is 4 weeks
The posting company will directly contact you to open up discussions about your proposal and collaboration opportunities.
You will also be notified and receive feedback from the posting company. You can always transform your proposal into a Technology Offer and post it to other members at no cost.