Desired outcome
This outlines the need to develop consumer-preferred and sustainable packaging innovation for wet baby-wipes via best-in-class partnership with strategic External Business Partners to bring a strong and disruptive sustainability solution.

Wet wipes (pre-moistened non-woven disposable towelettes) continue to be a consumer desirable product form. Ease of use (dictated by packaging) directly impacts overall perception and consumer acceptance of the product. Packaging of wet-wipe products requires easy dispensing of wipes when needed, while retaining the moisture during storage.
Recently, another dimension of packaging emerged as a major driver for consumers acceptance across industries, namely the introduction of more sustainable packaging solutions.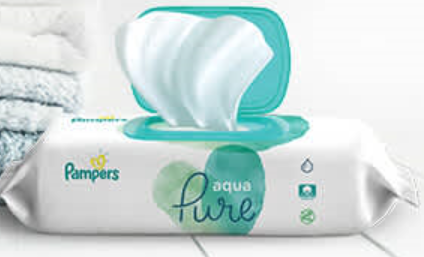 Details of the Technology Call
Current knowledge of space:
Currently the typical flow wrap (FW) construction in the industry is a PET/PE laminate with a calliper of:
- 12 micron for PET,
- a 50 to 70-micron range for PE.
This results in a FW calliper ranging from 62 to 82 micron. The PET/PE laminate is not recyclable at all. P&G is using a PP/PE laminate which is considered recyclable in selected markets (e.g. Germany). First competitors (esp. in the UK) are starting to claim recyclable flow-wrap material with mono-PE constructions. Suppliers intensify development work to deliver mono-plastic solutions (PP or PE) that are recyclable.
What we are looking for:
A primary packaging that is recyclable in existing recycling streams (no plastic), ie paper, metal, aluminium
Packaging that has an improved environmental footprint, that is easy to claim and to understand
A sustainable packaging that still delivers on ease of use and overall consumer experience of a wet-wipe product.
An IP protected existing solution and/or a development partner with experience and expertise, willing to work with us to develop designs that meet our performance and manufacturing criteria.
A simple, elegant, intuitive, and sustainable packaging solution for wet-wipe products that is unique (differentiated from existing packages), has a premium appearance and yet affordable.
Discarted solutions
What we are not looking for: • Solutions that will take > 6 months to deliver a working prototype. • Packaging that is not significantly differentiated from existing offerings in consumer products. Please note that only non-confidential information describing the design and IP can be accepted for review at this stage.
Requirements
Packaging Requirements:
1) In general, the package must: a. Protect the product and prevent contamination (similar mechanical properties as today's Flow-Wrap), provide resistance to evaporation (similar moisture barrier approx. 2 grams/m²/day) b. Easily dispense the product. c. Must not contain any toxic materials, ideally it is food grade. d. Must be safe for mom and baby (e.g. no sharp edges)
2) Ergonomics: a. Opening, dispensing & closing of the wet wipe must be doable with one hand b. It must be possible to access wipe in the packaging with a single hand and to stage the next product sheet c. Package must be easy to carry with one hand.
3) Dimensions: The wet wipe within the package has the following dimensions: Min Max Height 65mm 90mm Length 150mm 230mm Width 70mm 130mm
4) Visual: Package shape and materials must be aesthetically pleasing and provide a premium shelf appearance, while overtly addressing the sustainability angle.
5) Sustainability: Packaging may be improved by one or more of the below (in order of priority): - Sustainable content (no plastic), - End-of-life management (recyclable, compostable, biodegradable), - Recycled material, - Re-usability feature.
6) Market Readiness: 6-18 months
Attached documents
Related keywords
Protecting Man and Environment
Waste Management
Recycling, Recovery
Consumer related
Consumer Products
Health and beautty aids, Cosmetics
Industrial Products
Pollution and Recycling Related
Chemical and solid material recycling
packaging
sustainability
sustainable
circular economy
About The Procter & Gamble Company
Large Enterprise from United States
The Procter & Gamble Company
An American multinational consumer goods corporation headquartered in Cincinnati, Ohio. P&G was founded over 180 years ago as a simple soap and candle company. Today, we're the world's largest consumer goods company and home to iconic, trusted brands that make life a little bit easier in small but meaningful ways. We've spanned three centuries thanks to three simple ideas: leadership, innovation and citizenship.
Technology Calls on Innoget are directly posted and managed by its members as well as evaluation of proposals.
Innoget is the trusted open innovation and science network aimed at directly connect industry needs with professionals online.
FAQs
The average response rate for this user is 2 weeks
The posting company will directly contact you to open up discussions about your proposal and collaboration opportunities.
You will also be notified and receive feedback from the posting company. You can always transform your proposal into a Technology Offer and post it to other members at no cost.