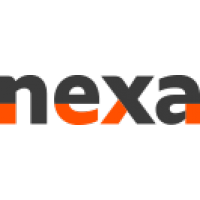 Seeking Solutions for COVID-19
/technology-calls/1874/seeking-solutions-for-covid-19
Posted by Caio from Nexa ResourcesResponsive2020-05-07 00:49:15 · Ready to Market Technical Innovations and Products · Project Size Range : 50,000 - 250,000 € · Deadline at 08/08/2020 · Brazil
The deadline of this Technology Call has expired ( 2020-08-08 )
About Nexa Resources
Innovation Intermediary from Brazil
Nexa Resources
We are Nexa. We change to go further. To dig deeper, to mine more responsibly, to construct a more precious future. A company that believes that mining is the basis for society's evolution. The essential ingredient supporting the essence of the products and services needed in order for us to develop. Nexa is a global mining company and one of the invested companies of Votorantim portfolio. A team that strives for excellence and believes in what we do. We want to go one step further, thinking about quality and using technology to innovate, creating a better future for all of us.
Technology Calls on Innoget are directly posted and managed by its members as well as evaluation of proposals.
Innoget is the trusted open innovation and science network aimed at directly connect industry needs with professionals online.
FAQs
The average response rate for this user is 4 weeks
The posting company will directly contact you to open up discussions about your proposal and collaboration opportunities.
You will also be notified and receive feedback from the posting company. You can always transform your proposal into a Technology Offer and post it to other members at no cost.