Desired outcome
The current coronavirus (COVID-19) outbreak has been declared by WHO as a Public Health Emergency of International Concern according to the International Health Regulation.

It is crucial to rapidly gain a better understanding of the newly identified virus, especially in relation to potential clinical and public health measures that can be put to immediate use to improve patients' health and/or contain the spread of COVID-19.

Collaboration of private companies, academia, international organisations, public bodies etc. has the potential to accelerate the development of therapeutics and diagnostics to tackle this current and future outbreaks. The actions resulting from this call will contribute to the pan-European efforts responding to this Public Health Emergency.

Proposals submitted under this topic are expected to advance the knowledge specifically on COVID-19 and more widely on the coronavirus family with the aim of contributing to an efficient patient management and/or public health preparedness and response to current and future outbreaks of coronavirus infection.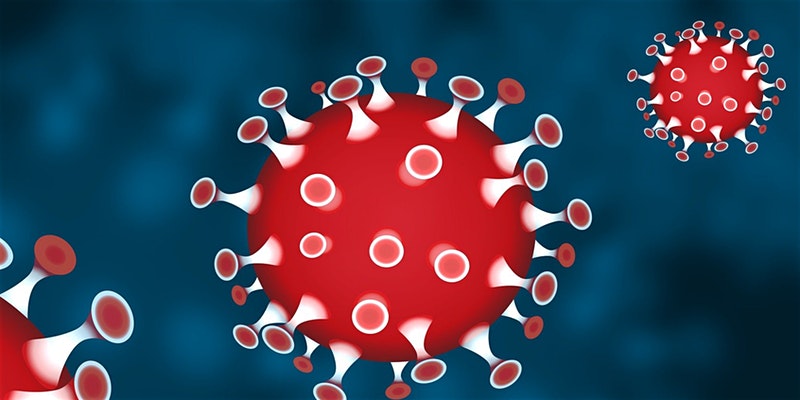 Details of the Technology Call
Considering that this is a newly identified virus, the scope of this topic remains broad and must address at least one of the following objectives:
Development of therapeutics to address a rapid response towards the current COVID-19 outbreak: relevant "clinical ready"-assets include approved therapies or compounds in development, which could be repurposed for use in treating patients with the coronavirus.
Development of therapeutics to address the current and/or future coronaviruses outbreaks: identification of new potential assets and approaches that could be utilised including preventive strategies and combination approaches and could also address potential resistance. This may also include optimisation of promising treatments used in rapid response (e.g. reformulation).
Development of diagnostics, ensuring rapid evaluation of candidates based on existing technologies, to allow for fast case detection and surveillance

.

Development of fast and reliable detection of COVID-19 carriers and symptomatic individuals suspected of COVID-19 infection. This can be achieved through point of care (POC) testing or centralised testing.
Please note that preventive vaccines are specifically excluded from the scope of the call.
Expected Impact
Proposals must be timely, with rapid activation, to enable early and valuable outcomes to be established and should contribute to one or more of the following impacts:
Fast track development and availability of therapeutics and/or diagnostics to be used in the clinical management of patients infected by COVID-19 and/or future outbreaks of coronaviruses, and to ensure that a variety of drugs are available for patients, including tackling resistance, and combination therapy.
Contribution to the public health preparedness and response in the context of the ongoing epidemic of COVID-19 and/or future outbreaks of pan-coronaviruses.
Significant impact on global health, both at the individual and the public health level by leading to results that have a direct impact for persons at risk of exposure to coronavirus or for patients suffering from coronavirus disease.
Maximisation of the IMI2 JU public-private partnership value by harnessing support from different stakeholders, including the mobilisation of resources through the inclusion of contributing partners (EFPIA companies or organisations associated to EFPIA, and Associated Partners to IMI2 JU)providing contributions (in kind and/or financial), to reflect the public-private character of IMI2 JU actions.
Topic conditions and documents
Please read carefully all provisions below before the preparation of your application:
The IMI2 JU 21st Call for proposals topic text as well as the Call Conditionsare available here.
Please note IMI2 JU's corrigendum (dated 5th of March 2020) addressing a clerical error on page 12 of a previous release of the IMI2 JU 21st Call for proposals document and confirming that applicants should submit a proposal with a page limit of 70 pages.
Related keywords
Biological Sciences
Medicine, Human Health
Biostatistics, Epidemiology
Clinical Research, Trials
Diagnostics, Diagnosis
Environmental Medicine, Social Medicine, Sports Medicine
Medical Research
Medical Technology / Biomedical Engineering
Pharmaceutical Products / Drugs
Virus, Virology / Antibiotics / Bacteriology
Medical Textiles
Medical Furniture
Medical Biomaterials
Human vaccines
Emergency Medicine Technology
Medical Health related
Diagnostic
Therapeutic
Surgical instrumentation and equipment related to Therapeutics
Other therapeutic (including defibrillators)
Other Medical/Health Related
Clinical Medicine
Medical equipment
Welfare technologies
coronavirus
covid19
About Covid-19 Innovation Challenges by Innoget
Innovation Intermediary from United Kingdom
Covid-19 Innovation Challenges by Innoget
Ahead of the current Coronavirus outbreak, Innoget is fully committed to contributing to mobilizing scientific and expert communities to find a real solution to the Covid-19 pandemic. Therefore, we're supporting worldwide calls and programs that could help in any aspects of the coronavirus crisis.

Is your organization promoting or looking for innovation or research initiatives to mitigate the Covid-19 outbreak? Email us at covid19@innoget.com to list them.

Channeled through Innoget's online open innovation network, initiatives in the health, virology, medicine, or novel technologies applied to human health, among others, are listed and disseminated to Innoget members -ranging from hospitals, research institutes, scientists, businesses, and public administrations- and innovation partners worldwide.
Technology Calls on Innoget are directly posted and managed by its members as well as evaluation of proposals.
Innoget is the trusted open innovation and science network aimed at directly connect industry needs with professionals online.
FAQs
The average response rate for this user is 4 weeks
The posting company will directly contact you to open up discussions about your proposal and collaboration opportunities.
You will also be notified and receive feedback from the posting company. You can always transform your proposal into a Technology Offer and post it to other members at no cost.