Desired outcome
Can be a game-changer technology
- The technology should work at a temperature of -1 to 2 C, humidity 95-98%.
- The technology should be non-waste, safe, not affecting the taste and color.
- Storage technology should have minimum requirements for changes in the design of the vegetable store.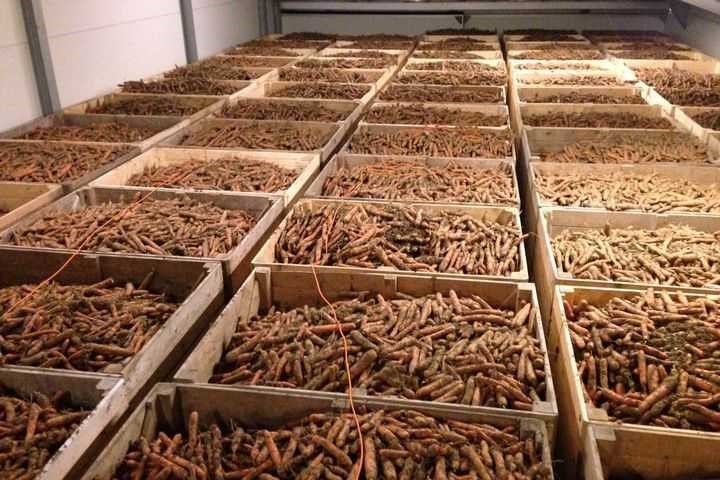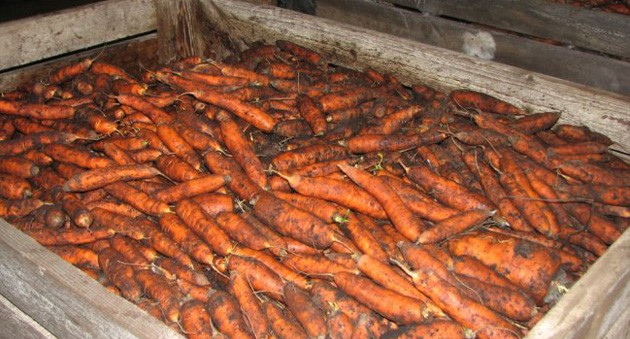 Details of the Technology Call
The company is engaged in the cultivation and storage of carrots and other crops. Current shelf life of carrots in production environment is 4.5 months. Also, the carrot is susceptible to infection by diseases caused by fungi of the genus Scierotinia scierotiorum and Botrytis cinerea, which in some cases, affecting up to 30% of stored carrots. CURRENT STORAGE CONDITIONS: The company lays carrots for storage immediately after harvesting separately from other vegetables. Storage humidity 95-98%. Carrots are placed in containers (wooden with a metal frame, of volume of 350-380 kg) in 6 rows. There is active ventilation equipment and refrigeration unit. The volume of the chamber is 800 tons.
Related keywords
Industrial manufacturing, Material and Transport Technologies
Packaging / Handling
Physical Sciences and Exact Sciences
Agriculture and Marine Resources
Agrofood Industry
Technologies for the food industry
Food Additives/Ingredients/Functional Food
Food Processing
Food Technology
Food quality and safety
Micro- and Nanotechnology related to agrofood
Life Cycle Assessment
Food and feed ingredients
About Qaztech Ventures
Economic Promotion Agency from Kazakhstan
Qaztech Ventures
Main Kazakhstan public operator in Kazakhstan responsible for startups, venture financing and corporate innovation policies and funding. Strong link to medium and large industrial companies in Kazakhstan. Till 2018 known as National Agency for Technological Development.
Technology Calls on Innoget are directly posted and managed by its members as well as evaluation of proposals.
Innoget is the trusted open innovation and science network aimed at directly connect industry needs with professionals online.
FAQs
The average response rate for this user is 1 week
The posting company will directly contact you to open up discussions about your proposal and collaboration opportunities.
You will also be notified and receive feedback from the posting company. You can always transform your proposal into a Technology Offer and post it to other members at no cost.