Desired outcome
We are looking for an emulsifier which can formulate an oil in water emulsion which upon triggering can be deactivated to lose its emulsifying properties.
Trigger may be, but is not limited to: UV or light irradiation, pH change. It may not be heat.
The desired outcome would be a product, or a technological approach which provides an emulsifier which will form an oil in water emulsion. After triggering, the emulsifier should lose all of its emulsifying properties such that the emulsion separates.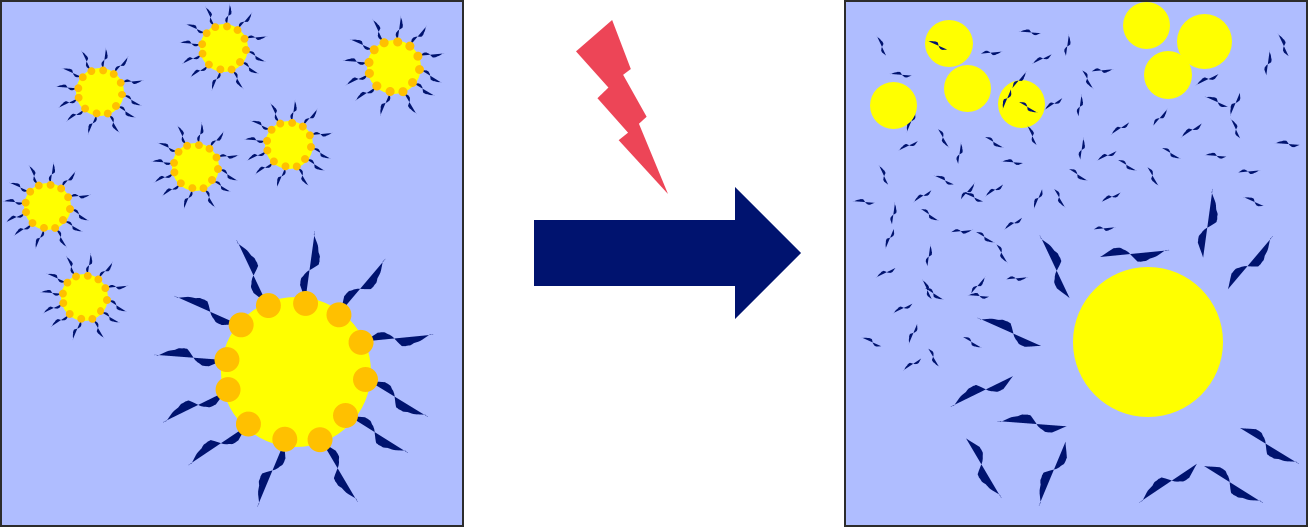 Details of the Technology Call
After the deactivation, the emulsifier should be a toxicologically innocent compound with no biological function.

Evaluation criteria are:
-Ability to emulsify oil in water
-Efficiency of the emulsifier: how much is needed per volume oil phase
-Efficiency in triggering: how long does it need to be completely deactivated


Requirements
-Heat stable up to 80 degrees if solid.
-Does not need to be heat stable if liquid.
Possible solution areas
Refining, processing, food, extraction.
Related keywords
Industrial Technologies
Agriculture and Marine Resources
Agrofood Industry
Food Processing
Food Technology
Consumer related
Industrial Products
Chemicals and Materials
Speciality/performance materials: producers and fabricators
Speciality/performance chemicals
emulsifier
About Us
Large Enterprise from Germany
Organization from Germany
We are a FMCG company with global and multinational brands. Our business is highly R&D driven. We sell our products worldwide and target considerable market sizes with our innovations.
Technology Calls on Innoget are directly posted and managed by its members as well as evaluation of proposals.
Innoget is the trusted open innovation and science network aimed at directly connect industry needs with professionals online.
FAQs
The average response rate for this user is 4 weeks
The posting company will directly contact you to open up discussions about your proposal and collaboration opportunities.
You will also be notified and receive feedback from the posting company. You can always transform your proposal into a Technology Offer and post it to other members at no cost.