Desired outcome
We are looking for raw materials to prevent or reduce fabric textile staining that is caused by alcohol-based cosmetic products. The material must be soluble in or to be incorporated into an 50% alcoholic formulation.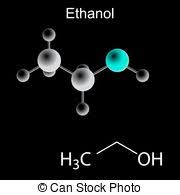 Details of the Technology Call
Our ethanolic solutions contain compounds which upon complexation with metal ions (Cu2+ and Fe3+) become insoluble and coloured. We seek solutions which either prevent the deposition of dissolved substances in our ethanolic solutions onto textiles. Or alternatively chelate the ions present in water, thus preventing the formation of complexes with our products in the textile fibers.
Technical requirements
The raw material should be incorporated into a 50% alcoholic cosmetic formulation.
If the solution is organic-based it should be environmentally non-persistent.
The material shouldn´t contain microplastics and/or nanoparticles.
Possible solution areas
Complexing agents
Anti-deposition agents
Film formers
Other solutions are also highly welcome.
Related keywords
Industrial manufacturing, Material and Transport Technologies
Materials Technology
Composite materials
Optical Materials
Advanced Textile Materials
Industrial Technologies
Textiles Technology
Physical Sciences and Exact Sciences
Consumer related
Consumer Products
Health and beautty aids, Cosmetics
Industrial Products
Chemicals and Materials
Speciality/performance materials: producers and fabricators
Other speciality materials
Speciality/performance chemicals
Other speciality chemicals
Other
About Us
Large Enterprise from European Union
Organization from European Union
We are a consumer products company with global and multinational brands. Our skin care and personal care business is highly R&D driven. We sell our products worldwide and target considerable market sizes with our innovations.
Technology Calls on Innoget are directly posted and managed by its members as well as evaluation of proposals.
Innoget is the trusted open innovation and science network aimed at directly connect industry needs with professionals online.
FAQs
The average response rate for this user is 4 weeks
The posting company will directly contact you to open up discussions about your proposal and collaboration opportunities.
You will also be notified and receive feedback from the posting company. You can always transform your proposal into a Technology Offer and post it to other members at no cost.