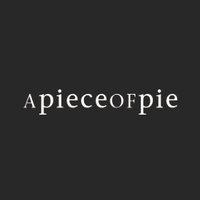 Senior research analyst with experience in Pharma and Healthcare
Job vacancy at A Piece of Pie
Barcelona, Espanya
Open until 2020-11-30
Deadline completed
Job description
Senior research analyst with experience in Pharma and Healthcare
A PIECE OF PIE is an innovation consultancy setting out to completely rethink how businesses are run. We combine human sciences with business acumen to arrive at groundbreaking solutions to improve people's lives and help professionals make better decisions. We believe that numbers and data tell only part of the story and that, in order to develop grounded and differentiated strategies, it is crucial to have a deep understanding of people, their motivations and their unmet needs. If you share this vision, A Piece of Pie might be the place for you!
We are on the lookout for a world-class senior insights and strategy consultant with experience in the Pharma & Healthcare sector to join our amazing research and innovation crew. The mission of the research and innovation team is to translate powerful insights into practical applications.
In this role, you will lead and participate in multi-country research projects with global clients. You will conduct ethnographical/ quantitative research and communicate relevant findings back to clients, and support people-centric innovations based on insights.
As a senior analyst, you have demonstrated advanced skills in primary Qualitative & Quantitative strategic research: ethnography, quantitative, data analytics, Customer Experience, Segmentation, etc. You will have 5-7 years of relevant experience with Pharma companies, unveiling actionable insights about patients and healthcare providers and developing insights-based solutions with real-world impact.
We are seeking a consultant who is prepared to explore and craft new avenues to help our clients differentiate themselves and grow.
To be an outstanding candidate you must …
·   … have at least 5-7 years of professional experience with qualitative and quantitative insights discovery– and ideally in consultancy for Pharma industry
·   … have a background in social sciences or humanities (anthropology, applied psychology and philosophy are a plus) or be a humanities-minded professional
·   … enjoy intellectual challenges and be a reflective and thoughtful professional
·   … be succinct and sharp in oral and written English and Spanish
·   … be empathetic and value interactions with diverse stakeholders, ranging from experts to patients
·   … be eager to assume responsibilities from day one
·   … be methodologically up-to-date and always looking to go beyond the obvious
·   … be highly comfortable with an autonomous work culture
·   … be a team player
.   … have experience managing and developing small teams of analysts
.   … have experience drafting realistic working plans
.   … have experience drafting project budgets
.   … be accustomed to client-facing presentations
Working with us, you will…
·   … become part of a high performing and diverse team.
·   … develop your skills and learn across different challenges and industries in a highly motivated company with a flat structure.
·   … become an expert in solving complex problems by analyzing people's deep-seated motivations
·   … contribute and collectively produce research findings that will inform and inspire strategic decisions and solutions
We look forward to hearing from you!
Submission details:
If this sounds like you, please email careers@piecepie.com. Please include:
•            Cover Letter
•            CV
Seniority Level

Mid-Senior Level
Job Functions

Project Manager
Research Group Manager
R&D Manager
Other